, the world's largest office products company, has contracted withPenske Truck Leasing to provide commercial truck fleet maintenance services to its 53 all-electric, class six trucks.
The American Transportation Research Institute (ATRI) has recently updated its comprehensive list of idling regulations for U.S. states. You may access and download the full list as well as a foldable cab card for free byclicking here. The ATRI is a leading industry research organization.
Penske Logistics has been selected by SupplyChainBrain and its readers as a 2011 Great Supply Chain Partner.
reminds customers that its new fuel card program goes into effect this month. As a result of this new fuel card program, all existingPenske fuel cards will be deactivated and rendered unusable effective July 31, 2011. It is important that all of our fuel card customers transition to the new fuel card program.
Underscoring its commitment to encouraging industry thought leadershipPenske Logistics is once again sponsoring the Council of Supply Chain Management Professionals Global Conference. This year's conference takes place October 2 - 5 at the Pennsylvania Convention Center in the City of Brotherly Love – Philadelphia, Pa., U.S.A.
Successfully competing in the red-hotused commercial trucks market takes service, dedication and great people to make it happen. Penske Used Trucks has been gradually growing its national call center team to help meet the uptick in demand for used trucks.
In an effort to make consumer truck rentals an easier on-the-go process, Penske Truck Rental has introduced a mobile version of its site,http://www.pensketruckrental.com/, which is accessible via nearly any smartphone.*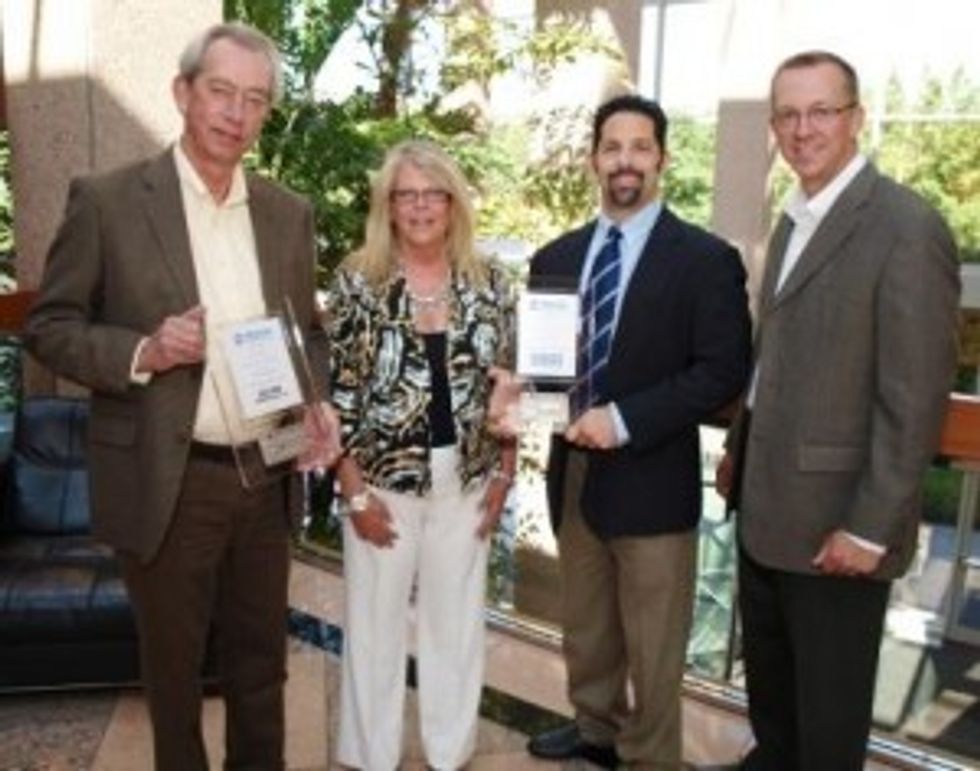 Longtime Penske Truck Leasing customer East Penn Manufacturing of Lyon Station, Pa. now has in its fleet a Freightliner truck containing the one millionth 3000 series transmission from Allison Transmission Inc.
"We're very pleased to be in receipt of a milestone Allison 3000 series transmission," said Brian Hard, Penske Truck Leasing president and CEO. "Allison and Penske have enjoyed a long and successful working relationship. We are fortunate to provide this leased vehicle to a valued customer like East Penn Manufacturing."
In 2010, over 790,000 shipments crossed over the Canadian and Mexican borders into the United States, and those numbers are on the rise. According to the latest Department of Transportation (DOT) figures, surface transportation trade among the U.S., Canada and Mexico reached $80.8 billion in March, the latest month for which figures are available. That is 15.6 percent higher than for the same period in 2010 and marks the highest month since collection of data began in 1994.
If I put myself in the shoes of a 3PL and read the recently published Council of Supply Chain Management Professionals (CSCMP) 22nd Annual State of Logistics Report®, my overall takeaway is this: Opportunity knocks.
In the past year, the California Air Resource Board (CARB) enacted certain amendments to the Heavy-Duty Vehicle Greenhouse Gas Emission Reduction Regulations, known as the California SmartWay mandate. In addition to obligations on tractors and other power vehicles, the regulations impose certain obligations on lessees and owners of certain trailers (operators) which operate in California.
Penske Logistics was recently named to the 2011 Green 75 Supply Chain Partners list by Inbound Logistics magazine. The company was recognized for its commitment to helping customers reduce emissions and for itsEPA SmartWay Transport Partnership rating. Penske Logistics has achieved the program's highest possible rating of 1.25 for its own dedicated truck fleet as a carrier partner and also as a logistics partner in the program.
Penske Truck Leasing's fleet technology experts will be on-hand at the upcoming 9th Annual PeopleNet User Conference. The conference will be held August 15 - 17 in Boca Raton, Fla. and offers more than 40 educational sessions and user panels. Conference attendees will gain knowledge and resources necessary to empower their fleets. Penske Truck Leasing is a multi-year sponsor of the event.
Compliance Safety Accountability—the Federal Motor Carrier Safety Administration (FMCSA) program that calculate fleets' safety scores—is allowing officials to more readily see the specific safety problems associated with carriers by using more of the data inspectors collect at roadside.
Loading posts...