Veterans will compete at Philadelphia regional sites through the weekend in events like air rifle, power soccer, quad rugby, bowling, basketball and softball.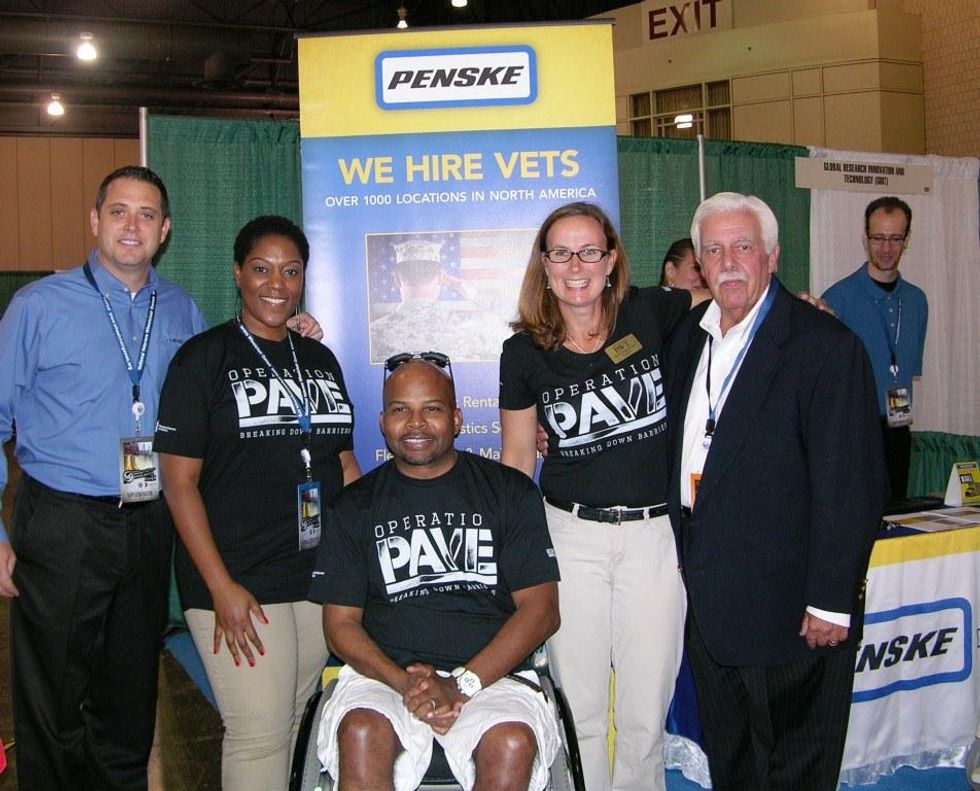 "We're happy to be a part of the National Wheelchair Games," Don Mikes, Penske's senior vice president of rental stated.
"Whether it's through the donation of trucks, or our associates giving their time as volunteers, being a part of this event and helping these special heroes is part of our larger overall commitment to the men and women of our armed forces," he explained.
Earlier this week there was an Expo day held at the convention center. Penske Truck Rental had a booth there (see photos on right) and enjoyed interacting with veterans and their families from around the country.
Mikes added: "We also feel this event is a natural extension of our relationship with the Paralyzed Veterans of America."
Penske is currently conducting a fundraising campaign, #OneWay4PVA that supports PVA's Mission: ABLE initiative. Customers who are doing one-way moves can donate $1.00 to PVA. Penske is matching customer donations. As of Memorial Day 2014, Penske Truck Rental's campaign has raised in excess of $400,000.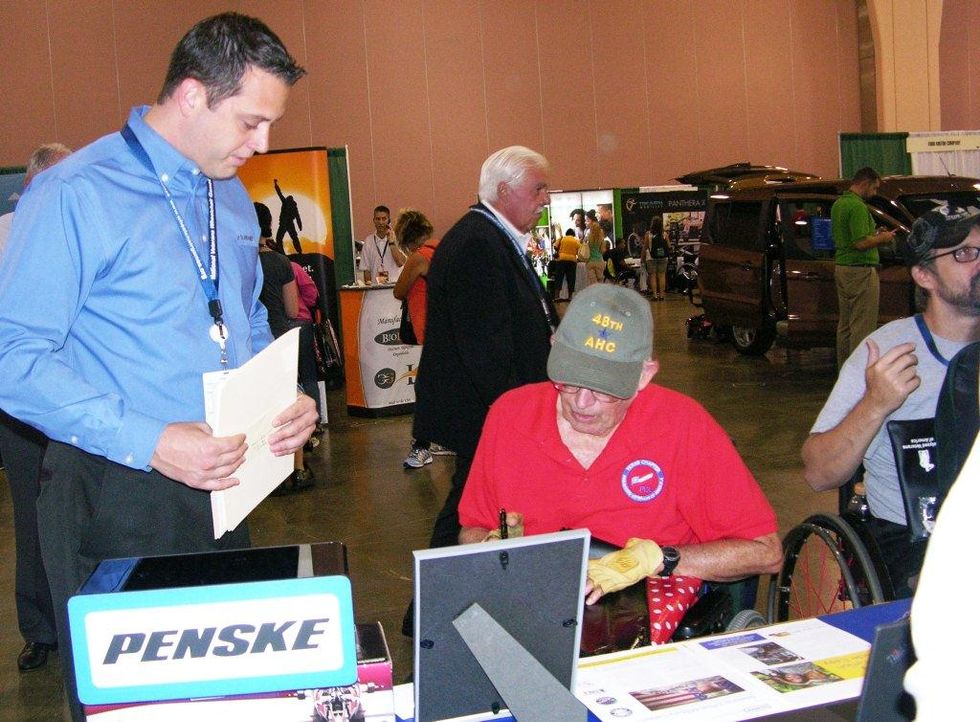 Penske has strong ties to the military as an employer and service provider. Approximately 14 percent of the company's new hires last year were veterans (globally, Penske Truck Leasing and Penske Logistics employ over 20,000 people). Through a dedicated military call center Penske offers truck rental discounts to active military and veterans.
Click here to learn more about the company's work with veterans.
By Alen Beljin