Why Penske
A Variety of Fleet Management and Operational Options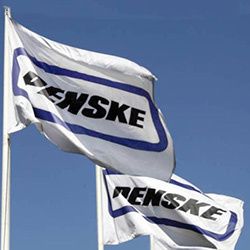 With more than 440,000 vehicles that we maintain and nearly 1,440 Penske locations, we partner with you to meet your changing business demands and keep your company growing. Read more about leasing and maintenance opportunities.
Innovative Global Logistics
Earning us a rank in the Top 100 Great Supply Chain partners by Global Logistics and Supply Chain Strategies, our logistics expertise drives innovation and progress for your business.
Fresh Thinking for Every Challenge
We work closely with you to address your toughest challenges and create opportunities for your company. Our search for leading-edge solutions includes everything from implementing productivity-driven technology to defining optimum fleet performance strategies. Read more on our company and real-life challenges.
Tools for Flawless Moves
We offer high-quality moving trucks and great value, as well as all the information you need to arrange a hassle-free move. Explore our truck rental benefits.
Quality Used Truck Sales and Support
Penske Used Trucks offers well-maintained vans, trucks, tractors and semi-trailers for immediate purchase. With locations nationwide and a variety of trucks in inventory, buyers are sure to find the right vehicle for their needs. View our full range of quality used vehicles for sale.