Code for Business Conduct
The Highest Legal and Ethical Standard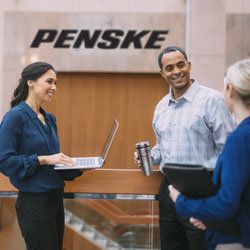 The Penske Code for Business Conduct reinforces our commitment to doing business in accordance with the highest legal and ethical standards. The Code sets forth general principles on key integrity issues and guides associates in upholding our ethical commitment. A copy of Penske's Code for Business Conduct can be found here.
Business ethics and integrity concerns?
Contact us.
You will need Adobe Acrobat Reader installed on your computer to open these PDFs.