Sustainability Initiatives
Proactive Initiatives and Smart Collaboration
---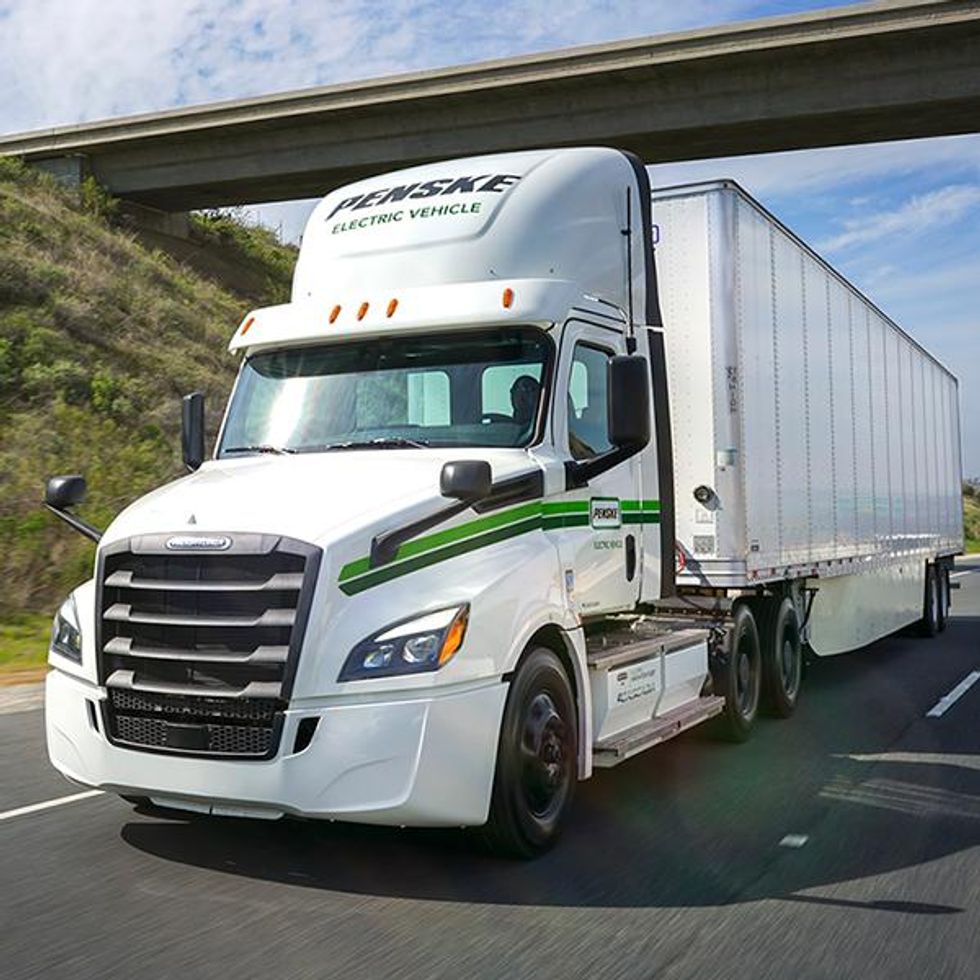 Environmental Compliance
As a responsible corporate citizen, Penske is committed to managing our environmental impacts everywhere we do business. Our team of environmental professionals has developed innovative and efficient ways to ensure resources are provided for more than 1,430 field locations to prevent or reduce environmental impacts, protect our associates and achieve 100% compliance with local, state and federal environmental regulations.
Electric Vehicles
Penske is at the forefront of the commercial electric vehicle (EV) movement and has been supporting the use of alternative fueled vehicles for nearly 30 years. For the past decade, our focus has also been on furthering the EV market in response to the increasing popularity within our industry. Today, new commercial vehicles for the Penske EV fleet are being designed and developed at a rapid pace. We've also been busy working with original equipment manufacturers (OEMs), investing in battery electric trucks and building heavy-duty electric high-speed charging stations, as well as training our technicians, all while testing everything in real-world applications with our customers. For more information on how Penske is leading the way for electric fleets, visit our EV page.
EPA SmartWay Transport Partnership

Penske Truck Leasing and Penske Logistics proudly participate in and support the U.S. Environmental Protection Agency's SmartWay Transport partnership as affiliate, carrier and logistics partners. The SmartWay Transport Partnership is an innovative collaboration between EPA and the freight sector designed to improve fuel efficiency, reduce greenhouse gas and air pollutant emissions and improve energy security.
Penske Logistics' dedicated fleet currently ranks in the top 20% of our carrier group for CO2 and Particulate Matter grams/ton-mile emissions, and the top 40% for NOx emissions. Penske Logistics also ranks in the top 20% of the logistics group for CO2 and Particulate Matter grams/ton-mile emissions for our brokered freight management services, ensuring our customers are partnering with companies committed to efficiency and continuous improvement.
Penske Logistics was a recipient of the 2021 SmartWay Excellence Award from the U.S. Environmental Protection Agency. The company was honored for its best-in-class sustainability practices in the Truck Carrier category. This is the fifth such honor this decade and the fourth consecutive win for the organization.
As affiliate partners, Penske Truck Leasing and Penske Truck Rental are committed to promoting the SmartWay partnership and educating our customers on the benefits of membership. Since joining the program in 2008, Penske has educated an estimated 11,000 people about the program through speaking engagements, meetings and webcasts, to encourage all our customers to participate and join the program. Most importantly, Penske helps customers spec and operate their vehicles to ensure they are demonstrating the performance improvements inherent to the SmartWay partnership, and even assists customers in completing their annual models detailing their performance for the prior year. Penske Truck Leasing was named a 2017 SmartWay Affiliate Challenge Award winner, one of nine organizations to win in 2017. Penske has now won the award for five straight years.
In 2014, Penske Truck Leasing became a Canada SmartWay Transport Partnership affiliate, which is operated by Natural Resources Canada.
Penske encourages everyone in the transportation and freight industries to become involved with EPA's SmartWay Transport Partnership. For details on how to get started, please visit the SmartWay Web site.
Greenhouse Gas Emissions
Penske engages an independent third-party consulting firm to perform a global greenhouse gas inventory for Penske Truck Leasing and Penske Logistics. Our GHG inventory quantifies carbon dioxide (CO2), methane (CH4), nitrous oxide (N2O), and hydrofluorocarbons (HFCs) and perfluorocarbons (PFCs) used as refrigerants. In 2008, we conducted our first greenhouse gas inventory as a baseline to measure against. We conduct the inventory on an annual basis to measure our carbon footprint, from the natural gas and electricity we use to operate our locations, to the fuel and refrigerants we use to run our fleet. The annual GHG inventory allows us to identify our primary sources of GHG emissions and target our reduction efforts to those sources that represent our largest impacts.
EPA Green Power Partnership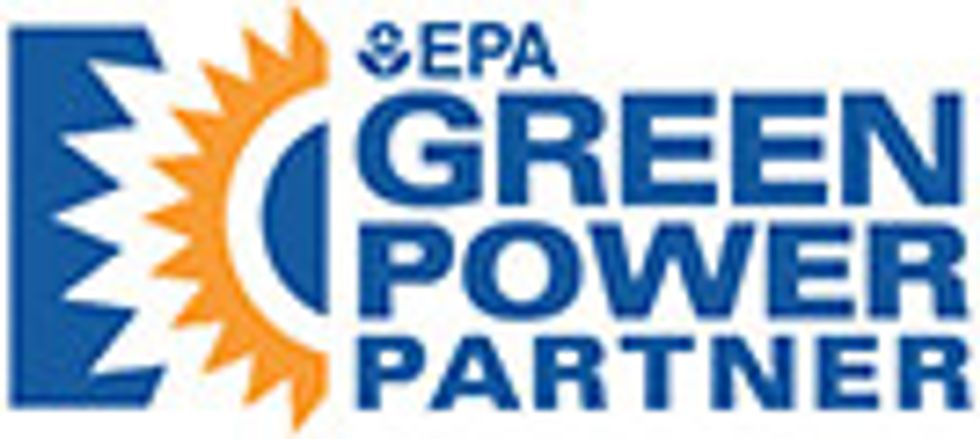 Penske Truck Leasing and Penske Logistics proudly participate in and support the EPA's Green Power Partnership. The Green Power Partnership is a voluntary program that encourages businesses and communities to utilize renewable energy as a way to reduce the environmental impacts associated with conventional electricity use. Penske is one of more than 1,300 Partner organizations voluntarily using billions of kilowatt-hours of green power annually.
Penske also established a lighting retro-fit program to convert the lighting systems in existing facilities into energy efficient fluorescent fixtures. Moving forward, new facility construction will also incorporate this lighting. Other initiatives include motion sensors for interior lighting, and energy auditing, to identify additional opportunities to reduce energy consumption.
Waste Stream Management/Recycling
Penske's environmental services department dedicates considerable attention to managing and reducing waste streams normally associated with truck vehicle maintenance and truck fueling activities. The waste management program is designed to minimize waste generation, recycle wastes that are generated, and ensure proper disposal to limit their impact on the environment. We recycle virtually all streams, including:
Several million gallons of oil and thousands of drums of used oil filters every year
Used antifreeze
Parts washer solvent
Spent batteries
Scrap metal and scrap tires
Waste disposal vendors are periodically audited by Penske, and are required to meet strict requirements in order to demonstrate that they comply with environmental regulations and are good corporate stewards.
Penske manages its solid waste by continually monitoring solid waste volumes, right-sizing our dumpsters and instituting recycling programs for cardboard and plastic where feasible.
Last updated: March 2022