Penske Logistics celebrated the grand opening of its new 606,000-square-foot build-to-suit standard freezer/cooler distribution center in Romulus, Michigan, June 4, 2019. Penske's new facility is responsible for bringing more than 400 new jobs to the region and was opened to serve the food distribution needs of its customer, The Kroger Co. of Michigan.
America's railroad system winds along 140,000 miles of track, traveling through communities large and small and meeting truck drivers and passenger motorists at one of 212,000 railroad crossings each day.
Gregg Mangione, Penske's senior vice president of maintenance, is a guest blogger on FleetOwner.com's ideaXchange section.
The U.S. Food and Drug Administration (FDA) has finalized the Food Safety Modernization Act's (FSMA) Intentional Adulteration Rule, marking the completion of all seven major rules that implement the core of FSMA.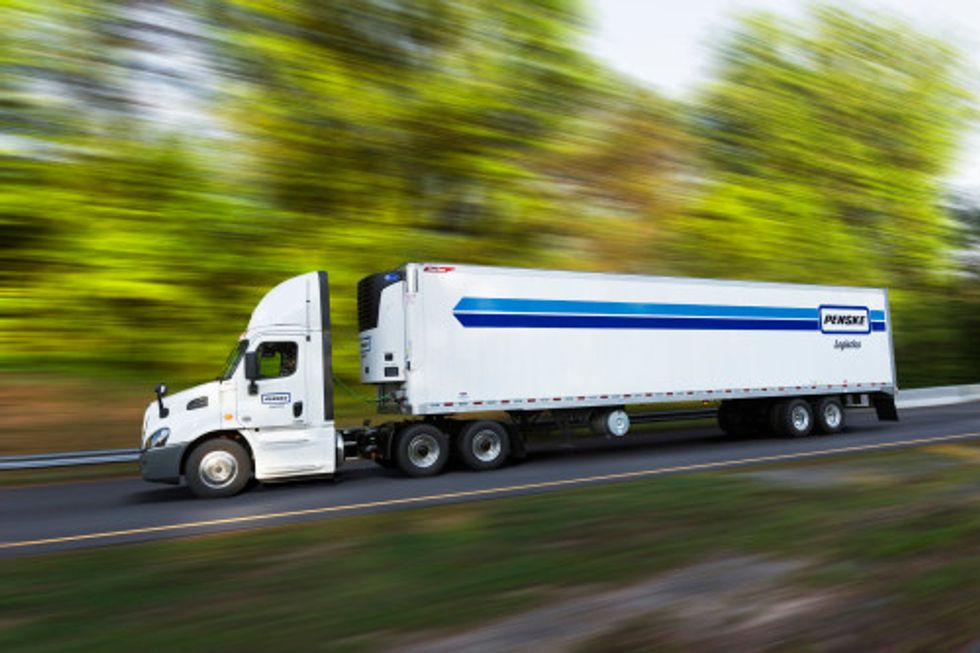 The Food and Drug Administration (FDA) is slated to release its final rule under the Food Safety Modernization Act for the Sanitary Transportation of Human and Animal Food by March 31, 2016. The rule will prescribe sanitary transportation practices to ensure that food transported by motor vehicles or rail remains safe. It is expected to take effect in 2017.
The proposed rule dictates a number of specific requirements, ranging from materials used to hand washing. While the rules are not expected to specify use of particular technologies, they are likely to require more data recording and tracking throughout the food and beverage supply chain.
The logistics industry has shifted and today's companies are seeing logistics as a profit center rather than a cost center.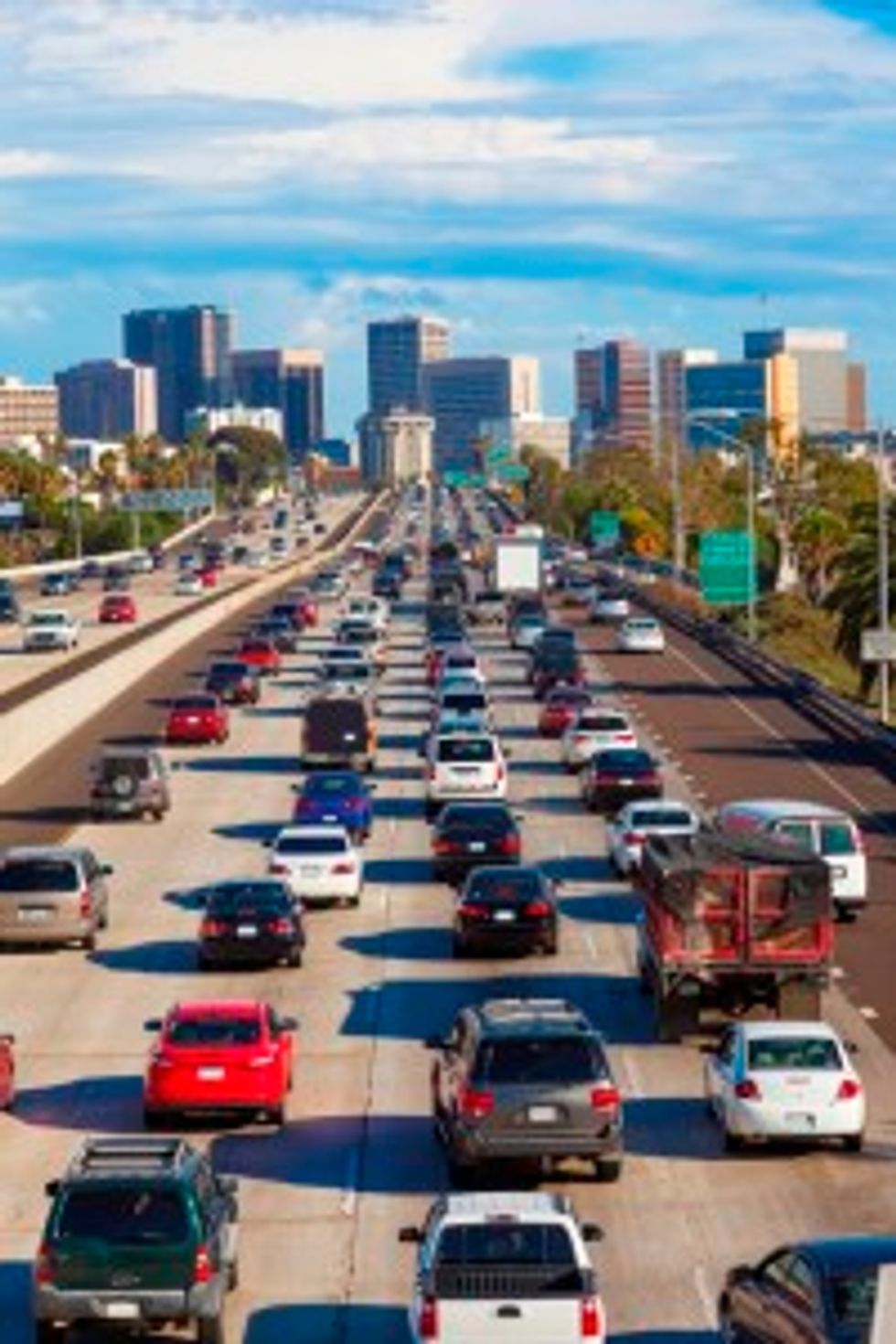 Cargo theft costs carriers and suppliers millions of dollars each year, and the latest theft report by the theft prevention and recovery services provider CargoNet has found that theft levels are closely tied to where drivers park.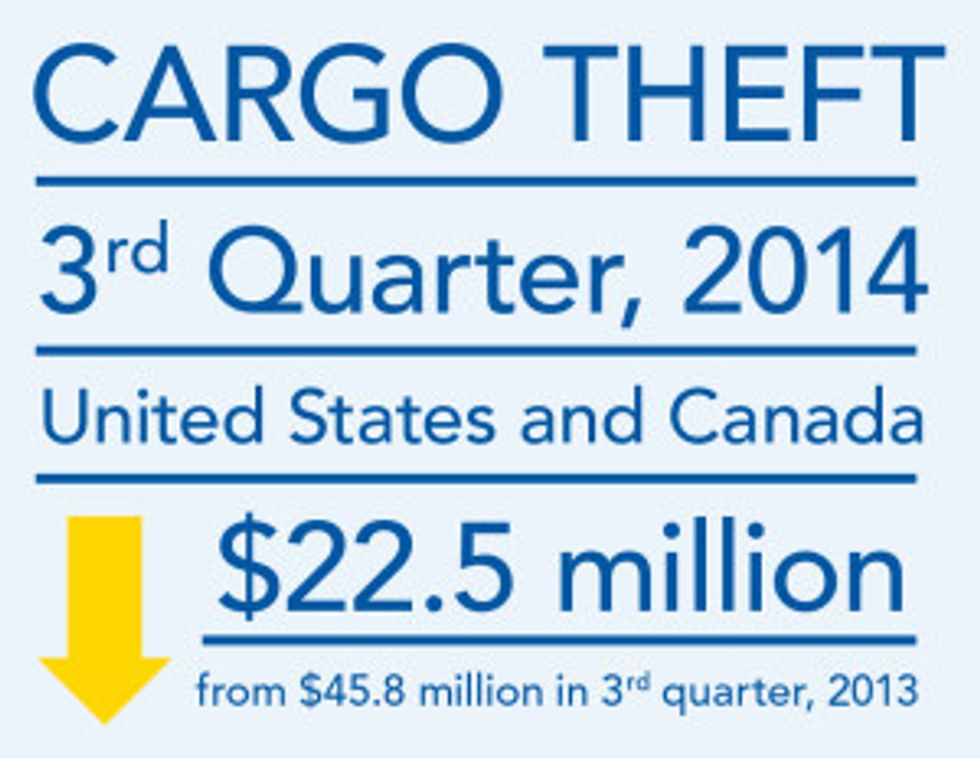 In the third quarter, the number of overall cargo thefts — 213 — dropped 23 percent when compared to the same time period last year. CargoNet said security at truck stops has paid off, and thefts on travel center property dropped 60 percent from third-quarter 2014. However, cargo thefts that occurred while the vehicle was parked along the side of a road spiked, increasing 144 percent.
In successful third-party logistics (3PL)-shipper relationships, both parties work together as strategic partners, sharing data and implementing the technology and processes that achieve results. Relationships have become even more valuable as both costs and shippers' expectations increase.
During the Commercial Vehicle Alliance's 2015 annual Roadcheck inspection event, out-of-service (OOS) rates for commercial vehicles and drivers dropped to record lows. As part of the safety blitz, enforcement officers conducted 69,472 total inspections, 44,989 of which were North American Standard Level 1 Inspections.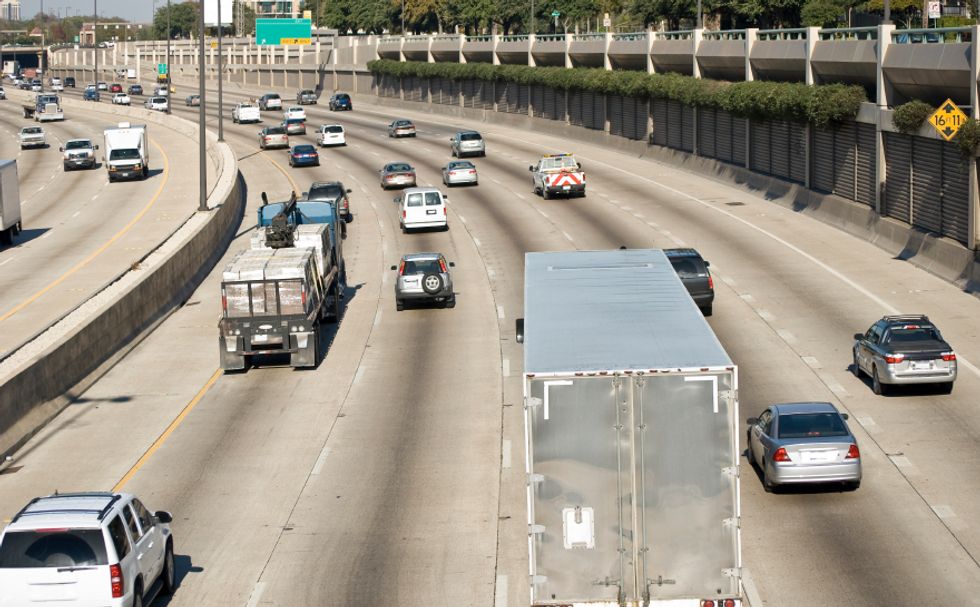 The U.S. Department of Transportation's Federal Motor Carrier Safety Administration has removed the majority of information on motor carriers' Compliance, Safety, Accountability scores from public view as a result of the latest highway bill—Fixing America's Surface Transportation Act.
"As of Dec. 4, 2015, pursuant to the FAST Act of 2015, much of the information previously available on the Federal Motor Carrier Safety Administration's (FMCSA) website related to property carrier's compliance and safety performance will no longer be displayed publicly," FMCSA said in a statement.
Medical examiners will now need to begin using new forms as part of the Medical Examiner's Certification Integration rule, and the changes to the forms will have an impact on truck drivers. What follows are several changes the rule will bring.
The U.S. Department of Transportation's Federal Motor Carrier Safety Administration has awarded $2.3 million in grants to 13 technical and community colleges across the country to help train veterans and their families for jobs as commercial bus and truck drivers.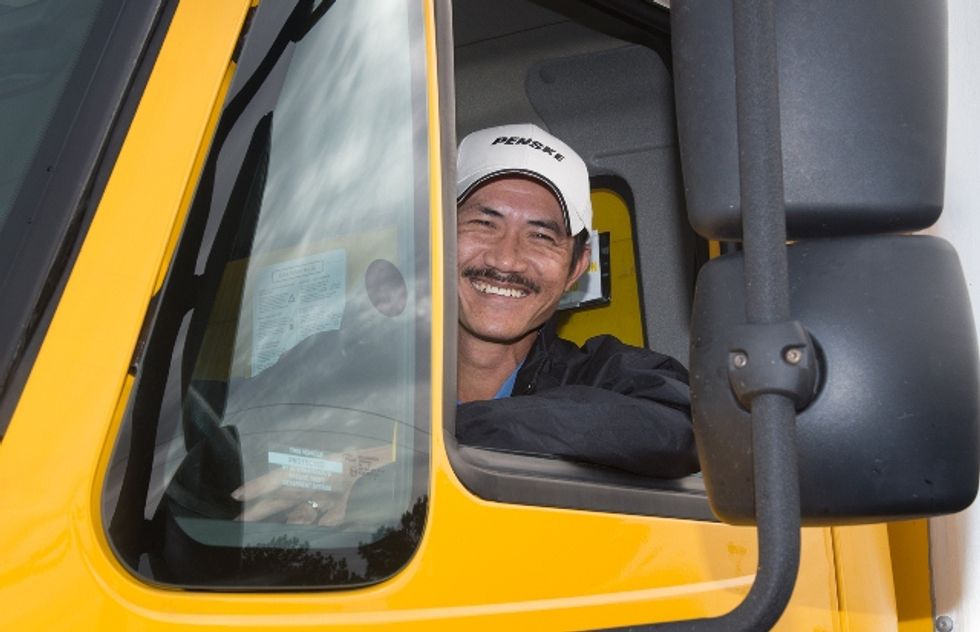 Offering Wellness Programs Can Encourage Improved Health
During the recent Federal Motor Carrier Safety Administration's Motor Carrier Safety Advisory Committee and Medical Review Board meeting, Brian Morris, associate corporate medical director at AllOne Health, said professional drivers are less healthy than the average person, with 61 percent of drivers having two or more risk factors for cardiovascular disease, such as high blood pressure, obesity, high cholesterol or a lack of physical activity. Morris also noted that only 8 percent of drivers exercise regularly and 80 percent have poor eating habits.
The Department of Transportation's Federal Motor Carrier Safety Administration's (FMCSA) Administrator Scott Darling has outlined the top five priorities he would like to see carried out by year's end. Among the key priorities is a rule that would make electronic logging devices mandatory and a change to the agency's CSA safety program.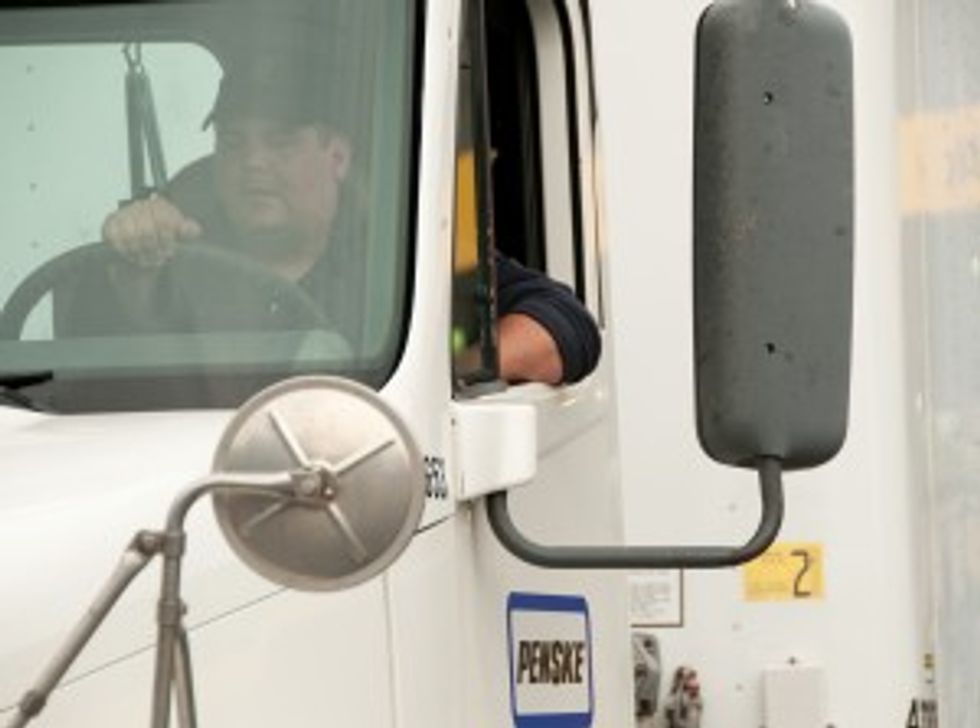 The final mile is an area of competition within the overall portfolio of logistics services, and shippers are demanding innovative solutions and timely deliveries. To ensure success within the final mile, providers are utilizing route optimization, incentivized scheduling, and real-time electronic tracking and communication, all of which are moving products from the manufacturer to the end user faster than ever.
"E-commerce is having an effect on our customer base and we're seeing a host of verticals focusing on omni-channel and the last mile. We're able to support our customers with their needs in this area and creating the necessary supply chain, with one example being a pilot delivery program in the western part of the U.S."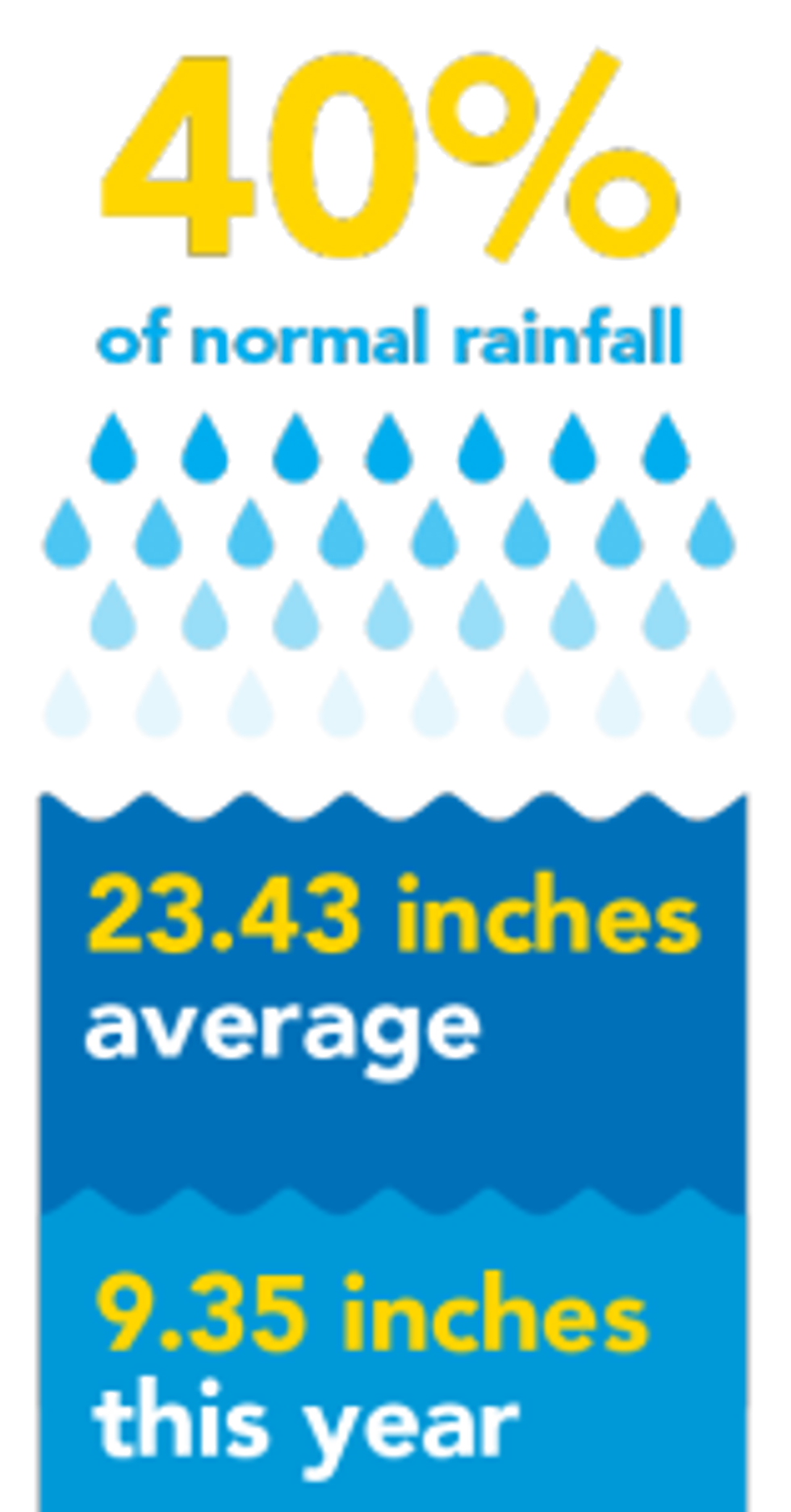 Shippers have always had to be concerned about potential supply chain disruptions. Now a drought is altering the size of ships that can pass through the Panama Canal, which could alter shipping patterns and transportation needs.
Since January 1, Panama City has received only 40 percent of its normal rainfall -- 9.35 inches compared to 23.43 inches normally. Lower water levels mean the canal will have to limit how deeply ships are immersed as they pass through the waterway, leading to changes in which the maximum draft will drop to 39 feet from 39.5 feet. Some ships may have to reduce their cargo to be able to pass through, and that change could have consequences for manufacturing and trigger far-reaching delays.
Proper sleep is vital for professional drivers, and obstructive sleep apnea (OSA) — a condition where the upper airway closes or narrows during sleep, leading to sleep disturbances and poor sleep — is one of the major contributors to daytime sleepiness.
The number of motor carriers adopting compressed natural gas (CNG) vehicles is increasing, as is the number of fueling locations offering the fuel. However, when it comes to maintenance, the needs of CNG vehicles differ from those of their diesel counterparts.
Food Logistics magazine has named Penske Logistics to the publication's 2015 Top 3PL & Cold Storage Providers list. The list serves as a resource guide for manufacturers and providers in the global food and beverage supply chain.
Loading posts...