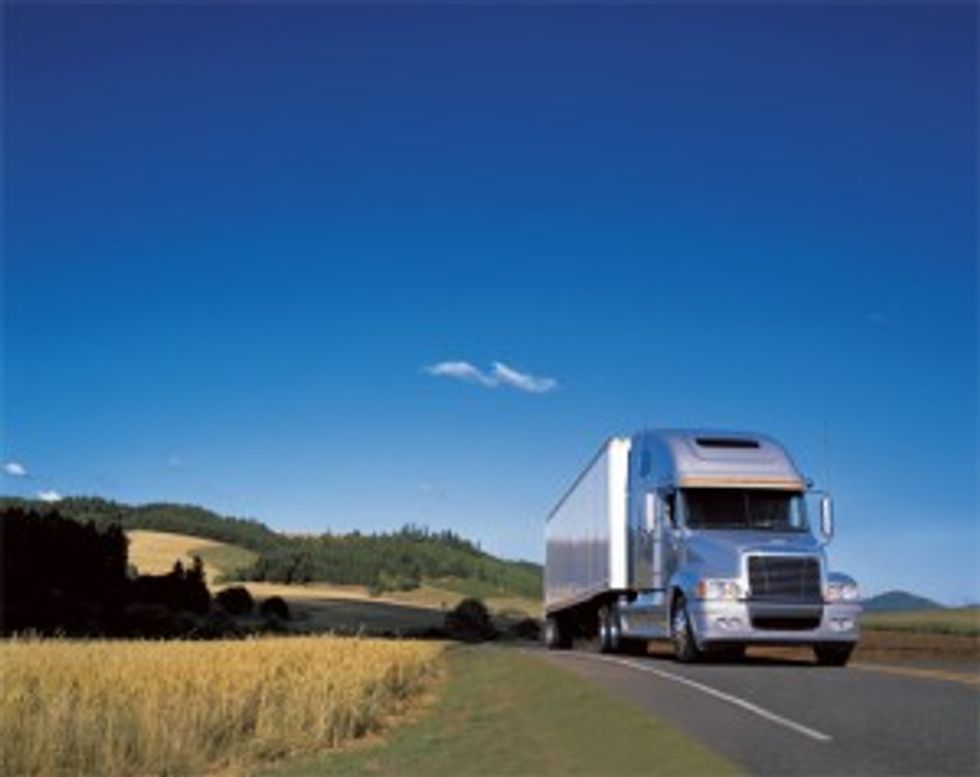 Inspections Under CSA Becoming More Targeted Yet Vary by State
Compliance Safety Accountability—the Federal Motor Carrier Safety Administration (FMCSA) program that calculate fleets' safety scores—is allowing officials to more readily see the specific safety problems associated with carriers by using more of the data inspectors collect at roadside.
---
What's more, under CSA, several states are updating their databases and taking the randomness out of roadside inspections by equipping inspectors with carrier-specific information.
Forty-six states and the District of Columbia consolidate carriers' performance ratings and fleet data in the Commercial Vehicle Information Systems and Networks databases. The information can be shared across jurisdictions and is accessed through a portal called the Commercial Vehicle Information Exchange Window. States are at various stages of CVISN deployment, all except Hawaii, Pennsylvania, Vermont and New Hampshire are participating at some level. That information sharing will allow inspectors to focus on areas where carriers have demonstrated deficiencies.
Department of Transportation (DOT) officials have said they are working to achieve greater uniformity of roadside inspections and reporting under CSA. In October, the Commercial Vehicle Safety Alliance (CVSA) issued a policy that provides guidance and instruction to roadside inspectors in recording roadside violations, and FMCSA is looking at improving information technology systems to further improve consistency. However, the top violations by state still vary.
To date in 2011, there have been 1,218,783 vehicle inspections and 2,393,641 vehicle violations. Nationally, the top vehicle violation is for inoperative required lamps. Yet in North Dakota, the top violation is for operating a commercial motor vehicle without periodic inspection, and in Texas it is for no/defective lighting devices/reflective devices/projected.
In addition, there have been 8,147 driver inspections and 7,806 driver violations. According to FMCSA data, in Indiana, the top driver violation is for speeding while in Maryland it is for the driver not in possession of a medical certificate, and in Massachusetts it is for failing to use a seat belt while operating a commercial motor vehicle.
While the DOT does provide public data, software provider Vigillo relies on customer data from motor carriers to gain more specific information on violations. Based on that data, Vigillo has found that five states—California, Ohio, Georgia, Texas and Indiana—are responsible for just over 41 percent of all violations written so far in 2011.
According to Vigillo's data, in California, 19.7 percent of violations were related to brakes while in Ohio 29.81 percent of violations were for clearance identification lamps. In Indiana 16.11 percent of violations were for speeding. Lighting violations are the top citations in Georgia (17.58 percent) and Texas (23.11 percent). Steve Bryan, chief executive officer of Vigillo, said the early indicators are that there has been no shift in states' focus during inspections.
FMCSA shares information on violations by state. For more information, contact your local Penske representative or visit ai.fmcsa.dot.gov/SafetyProgram/home.aspx.
Top Ten Vehicle Violations Nationally
Inoperative required lamps
No/defective lighting devices/reflective devices/projected
Inspection/repair and maintenance parts and accessories
Tire - other tread depth less than 2/32 of inch
Oil and/or grease leak
Failing to secure brake hose/tubing against mechanical damage
Clamp/Roto-Chamber type brake (s) out of adjustment
Operating a CMV without periodic inspection
No/discharged/unsecured fire extinguisher
Stop lamp violations
Top Nine Driver Violations Nationally
State/local laws - speeding 1-5 miles per hour over speed limit
Drivers record of duty status not current
Speeding
Log violation
Following too close
Failing to use seat belt while operating CMV
State/local laws - speeding 6-10 miles per hour over speed limit
Requiring or permitting driver to drive after 14 hours on duty
Driver not in possession of medical certificate
*Lists compiled from data provided the FMCSA
By "Move Ahead" Staff