As the Memorial Day holiday is set to shift into high gear, drivers – including do-it-yourself movers – are encouraged to pack a little patience for the road.
More than 37 million drivers are expected during the long holiday weekend, which starts today and continues through Monday – an increase of 3.5% over last year and the most on record for the Memorial Day holiday.
Penske and AAA have assembled tips for drivers – a Memorial Day travel survival guide – on how to navigate during the busy holiday.
"Memorial Day marks the unofficial start of summer," said Julie Hall, AAA spokesperson. "Many Americans will kick off the summer travel season by taking advantage of the long weekend to travel to favorite destinations with friends and family."
Trains, Planes and Automobiles
AAA expects an increase in Americans traveling by train, plane and automobiles this Memorial Day weekend.
"This Memorial Day will be a busy one. Nearly 43 million Americans will start their summers on a high note with a Memorial Day weekend getaway. This long holiday weekend will see the second-highest travel volume on record since AAA began tracking holiday travel volumes dating back to 2000, trailing only the bar set in 2005," Hall said.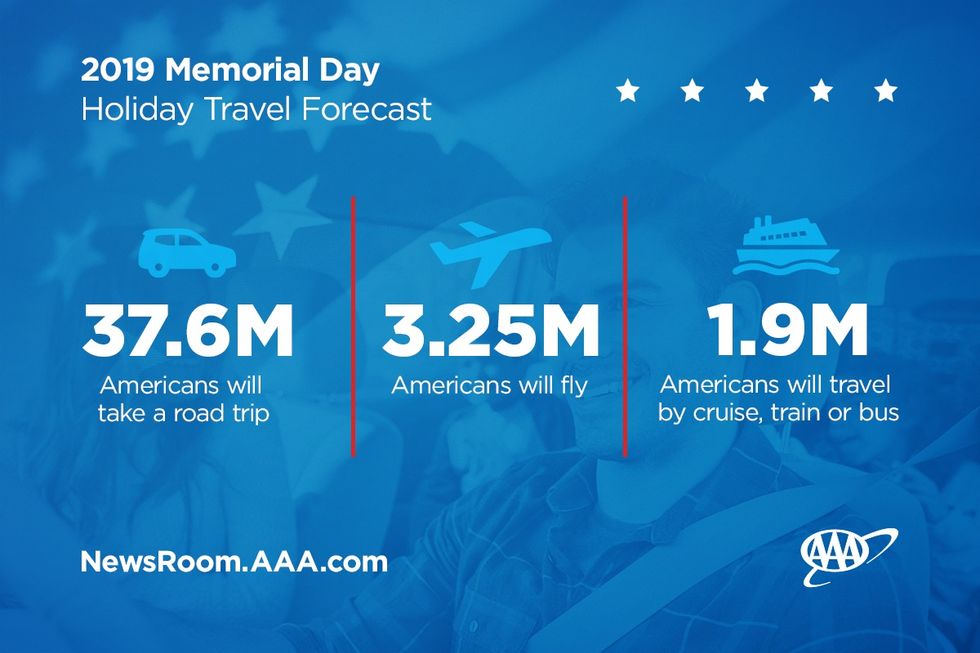 Overall, an additional 1.5 million more people will take to the nation's roads, rails and runways compared with last year, a 3.6% increase
With drivers making up the overwhelming majority of travelers, INRIX, a global transportation analytics company, predicts travel delays on major roads could be more than three times longer than normal evening commutes.
The greatest amount of congestion is expected on Thursday and Friday in the late afternoon as commuters leave work early to get a jump on holiday traffic.
Recognizing this, preparation will be key. Hall has these tips for drivers:
Get plenty of rest before setting out on a road trip and schedule breaks every two hours or 100 miles to remain alert and avoid driving drowsy.
Motorists should be aware of all traffic laws, particularly those related to handheld or other mobile device bans, for the states through which they will be traveling.
Be aware of the dangers of cognitive distraction while driving. Hands-free and in-vehicle technologies can mentally distract drivers, even if their eyes are on the road and their hands are on the wheel.
Drivers should designate a passenger to serve as their official text messenger and navigator.
Joining motorists and do-it-yourself movers on crowded roadways will be professional truck drivers and their commercial vehicles.
Sharing the road takes on special significance during busy times like holiday travel seasons, so the Federal Motor Carrier Safety Administration (FMCSA) developed the "Our Roads, Our Responsibility" program featuring road sharing tips for passenger and commercial vehicle drivers.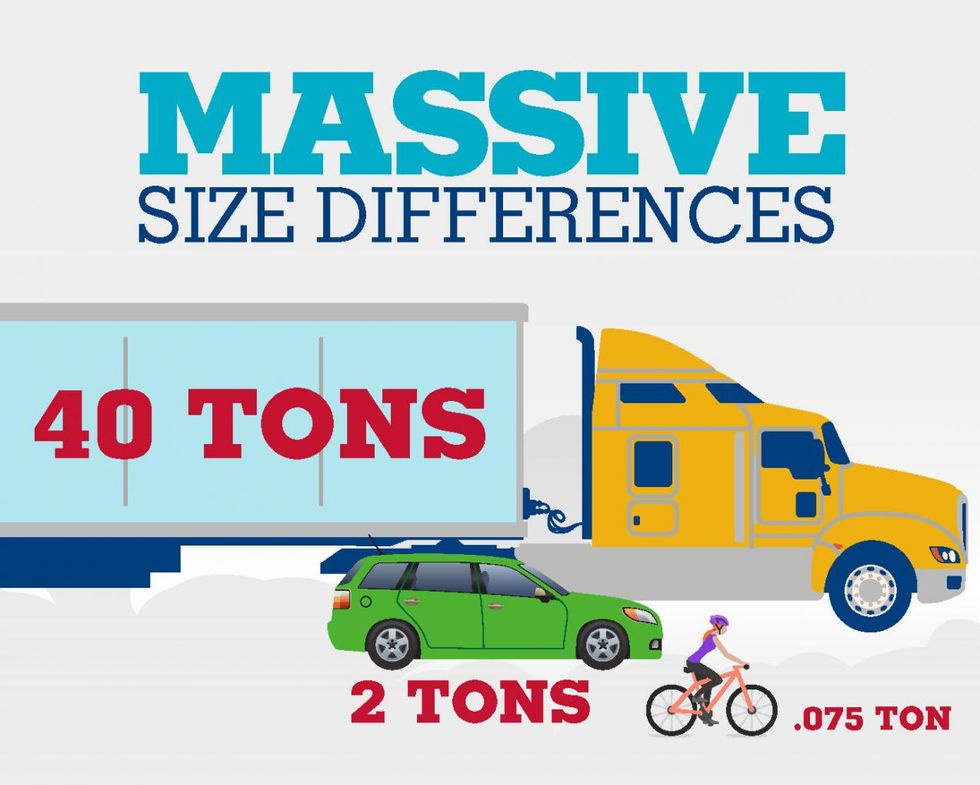 Special emphasis is paid to improving driving behavior, learning to coexist on the same roadways, and working together to reduce crashes.
Summer Moving Season
Memorial Day also signals the start to the busy summer moving season, as do-it-yourself movers pack up for moves across town and across the country.
Penske's helpful moving advisors are ready to help at each stage of the move from selecting the right truck, planning routes, and how to prepare for moving day.
Our moving experts offer these tips for Memorial Day do-it-yourself movers:
Pack up early so that loading can begin as soon as you pick up your truck.
Give yourself enough travel time to account for potential delays, including road construction.
Make sure you have snacks and drinks ready for the road.
For cross-country movers, plan breaks to do a little sightseeing along the way.
After you arrive at your destination, make sure you allow enough time to unload.
Ready to get started planning your summer do-it-yourself move?
Penske Truck Rental offers free unlimited miles on all one-way truck rentals, discounts for AAA members, college students and members of the military as well as packing supplies and 24/7 roadside assistance. Are you ready to make a reservation? Visit the Penske Truck Rental website for more information.
By Bernie Mixon