The days and hours before a hurricane arrives are vital for making preparations, including knowing what to do in the event of an evacuation and how to remain safe once the storm hits.
Summer is a popular time for household and business moves, and with Fourth of July rapidly approaching, it's important to note that Penske prohibits carrying or hauling hazardous cargo, like fireworks, into any of their rental trucks.
Daimler Trucks North America (DTNA) announced today that Penske Truck Leasing and NFI have agreed to partner in operating the Freightliner Electric Innovation Fleet of eCascadia™ heavy-duty trucks and eM2 106 medium-duty trucks. The move is the next phase of a co-creation process that DTNA is utilizing to actively involve customers in the development of commercial electric vehicles to meet the most valid target applications.
Out with the old and in with the new.
Earlier today, the Truck Renting and Leasing Association (TRALA) was notified by the Federal Motor Carrier Safety Administration (FMCSA) that it had granted TRALA's request for a 90-Day waiver from the Electronic Logging Device (ELD) Mandate for short-term rental trucks (defined as 30 days or less).
Simple pleasures, such as sharing a meal around a dinner table or crawling into a warm bed after a long day, become difficult for those struggling to get by without furniture and other staples of everyday life.
Penske advises its business and consumer customers to take the following measures before the storm arrives:
As tales of trucking life leapt from the small screen, in such 1970s and '80s television programs as "Movin' On" and "BJ and The Bear," a teenaged Brian Tolle found himself drawn to the freedom of a life lived on the road.
Truckers and carriers are always seeking ways to maximize fuel economy, and spec'ing your vehicle properly for the application it will run in 80% of the time is a great way to start. However, once you do so, proper maintenance plays a big role in maintaining that fuel economy.
Shawn Teal goes to work each day not knowing what puzzle he'll need to solve. As lead technician at Penske Truck Leasing's location in Fargo, North Dakota, he needs to be ready to determine issues that may affect trucks to get them back into service and keep them on the road as efficiently as possible.
Beginning June 7 and continuing through June 9, the Commercial Vehicle Safety Alliance (CVSA) will be conducting its annual International Roadcheck. The Roadcheck will see over 10,000 CVSA-certified inspectors in jurisdictions across North America perform large truck and bus safety inspections.
During the six years that we've published the Penske Truck Rental Top Moving Destinations list, there have been two constants: our customers continue relocating en masse to the Sun Belt region of the United States and Atlanta winds up as the premier destination.
During the Commercial Vehicle Alliance's 2015 annual Roadcheck inspection event, out-of-service (OOS) rates for commercial vehicles and drivers dropped to record lows. As part of the safety blitz, enforcement officers conducted 69,472 total inspections, 44,989 of which were North American Standard Level 1 Inspections.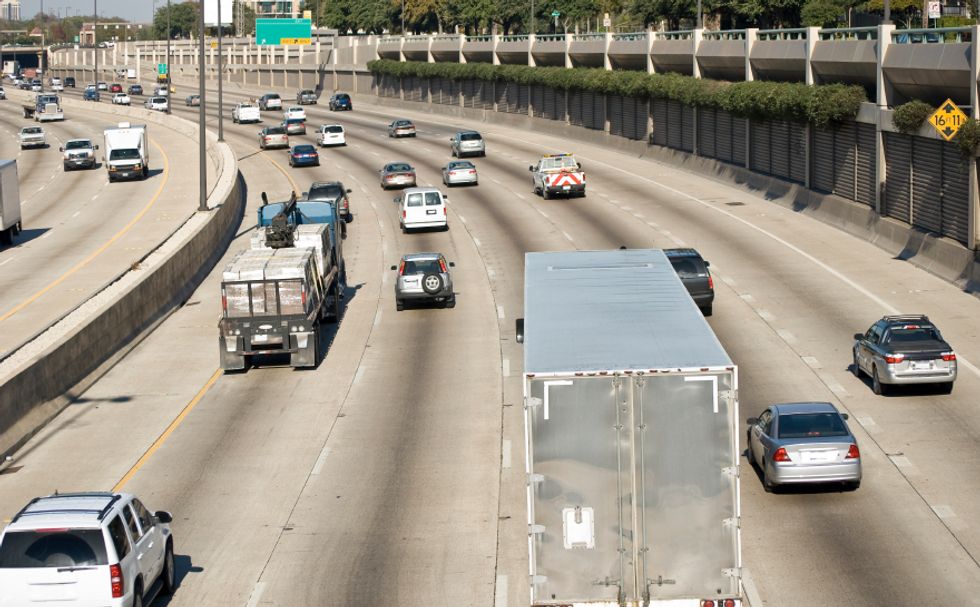 The U.S. Department of Transportation's Federal Motor Carrier Safety Administration has removed the majority of information on motor carriers' Compliance, Safety, Accountability scores from public view as a result of the latest highway bill—Fixing America's Surface Transportation Act.
"As of Dec. 4, 2015, pursuant to the FAST Act of 2015, much of the information previously available on the Federal Motor Carrier Safety Administration's (FMCSA) website related to property carrier's compliance and safety performance will no longer be displayed publicly," FMCSA said in a statement.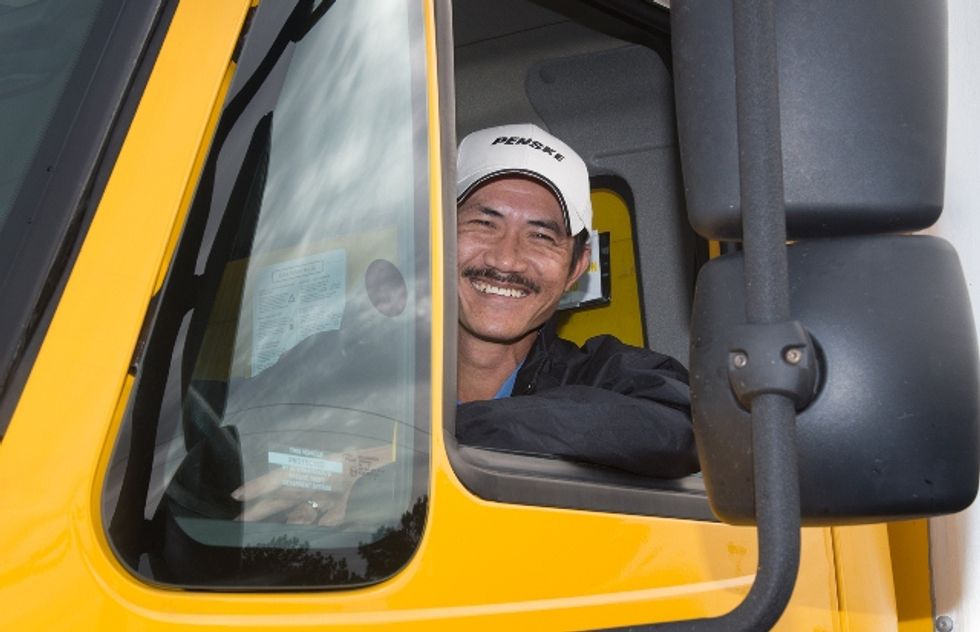 Offering Wellness Programs Can Encourage Improved Health
During the recent Federal Motor Carrier Safety Administration's Motor Carrier Safety Advisory Committee and Medical Review Board meeting, Brian Morris, associate corporate medical director at AllOne Health, said professional drivers are less healthy than the average person, with 61 percent of drivers having two or more risk factors for cardiovascular disease, such as high blood pressure, obesity, high cholesterol or a lack of physical activity. Morris also noted that only 8 percent of drivers exercise regularly and 80 percent have poor eating habits.
What is the job of a Penske truck hiker? Does that person climb a mountain trail with a knapsack on his or her back? Do they hitchhike across North America? It is actually none of the above. Penske hikers are the drivers who move vehicles from where they are to where they're needed.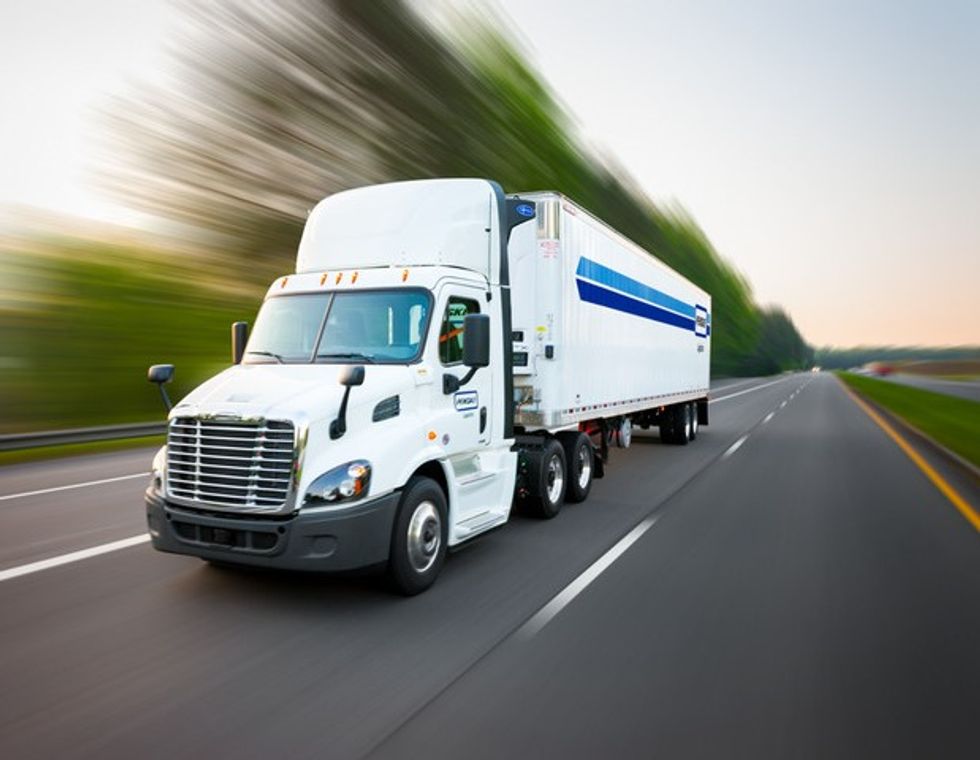 Throughout the year, Penske's professional truck drivers spend thousands of hours on the road traveling millions of miles. While the scenery may change, one thing remains constant for drivers: their dedication to safety.
"Our drivers' main focus behind the wheel is to maintain 360 degrees of awareness," said Stanley Stone, Penske's vice president of safety. "They focus on keeping their vehicle in the safest position to allow both space for the vehicle and time to make decisions."
This summer the Environmental Protection Agency (EPA) and the Department of Transportation's (DOT) National Highway Traffic Safety Administration (NHTSA) announced thePhase 2 federal greenhouse-gas (GHG) and fuel-economy regulations that will apply to model-year 2018 trailers, marking the first time the DOT and EPA have proposed efficiency and GHG standards for trailers.
Loading posts...