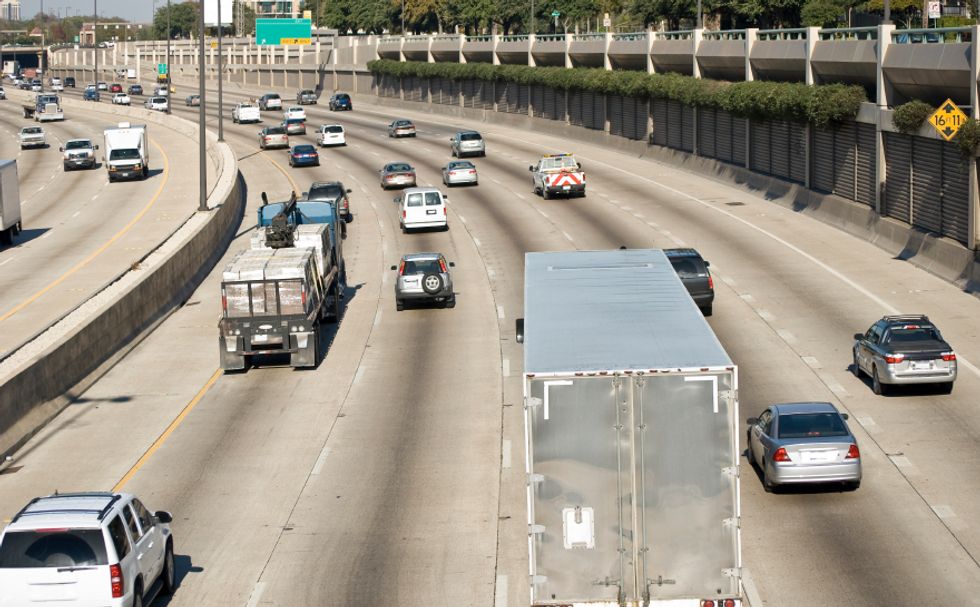 The U.S. Department of Transportation's Federal Motor Carrier Safety Administration has removed the majority of information on motor carriers' Compliance, Safety, Accountability scores from public view as a result of the latest highway bill—Fixing America's Surface Transportation Act.
"As of Dec. 4, 2015, pursuant to the FAST Act of 2015, much of the information previously available on the Federal Motor Carrier Safety Administration's (FMCSA) website related to property carrier's compliance and safety performance will no longer be displayed publicly," FMCSA said in a statement.
When packing for a move, it's important to be mindful of what you are putting inside your boxes – and what you are loading into yourPenske rental truck.
The trucking industry continues to await a final rule on electronic onboard recording (EOBR) devices—electronic devices that attach to a vehicle and record the amount of time a vehicle is being driven—from the Department of Transportation's (DOT) Federal Motor Carrier Administration (FMCSA).
The Department of Transportation's (DOT) Federal Motor Carrier Safety Administration (FMCSA) has new authority to shut down motor carriers who display a pattern of egregious disregard for compliance with federal safety rules under a rule recently released.
For years, the trucking industry has advocated for increased truck size and weight, and now the U.S. Department of Transportation (DOT) is investigating the effect on safety and infrastructure if vehicle weights up to 97,000 pounds are allowed.
U.S. President Barack Obama signed the transportation reauthorization law, authorizing $105 billion in spending for highways and public transit over the next two years and government mandates intended to increase safety, such as mandatory electronic on-board recorders (EOBRs) and the creation of a federal drug and alcohol clearinghouse.
The safety protocol Compliance, Safety, Accountability (CSA) has been undergoing several changes since it was launched in 2010, and now carriers are getting a sneak peek of substantial changes to the Carrier Safety Measurement System (SMS) of CSA that are slated to be publicly available in July.
In 2010, over 790,000 shipments crossed over the Canadian and Mexican borders into the United States, and those numbers are on the rise. According to the latest Department of Transportation (DOT) figures, surface transportation trade among the U.S., Canada and Mexico reached $80.8 billion in March, the latest month for which figures are available. That is 15.6 percent higher than for the same period in 2010 and marks the highest month since collection of data began in 1994.
On February 17, 2011, the Federal Motor Carrier Safety Administration will host a public listening session on a proposed rule revising hours-of-service (HOS) requirements for commercial truck drivers. The public can participate in-person, online, or by phone. Check out the DOT's Fast Lane blog for the full details on how to participate. In a related matter, the FMCSA has also extended the comment period on the HOS issue to March 4. To read a good summary be sure to check out this article from The Journal of Commerce written by William B. Cassidy.
Loading posts...