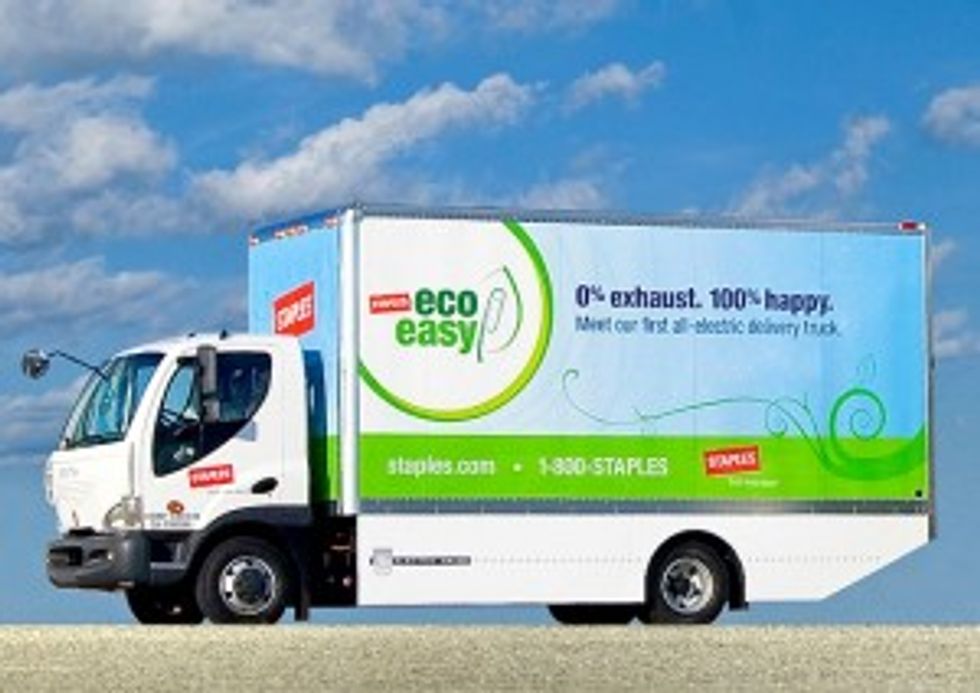 Staples Selects Penske to Maintain Electric Truck Fleet
, the world's largest office products company, has contracted withPenske Truck Leasing to provide commercial truck fleet maintenance services to its 53 all-electric, class six trucks.
---
The all-electric trucks can reach 55 mph and are most effective in large cities that require constant stop-and-go driving. A single overnight charge is sufficient to power an all-electric truck through a typical day of deliveries.
The vehicles are being serviced in the following U.S. markets: Atlanta, Cincinnati, Dallas, Los Angeles, Kansas City and Portland, Oregon.
"We're very pleased to serve as the exclusive contract maintenance provider for Staples all-electric delivery trucks," stated Bob Douglas, Penske's vice president of field maintenance for the Northeast region. "We will continue to support Staples and their efforts for sustainability."
To view the complete news release, please visit the GoPenske.com newsroom.
By Alen Beljin