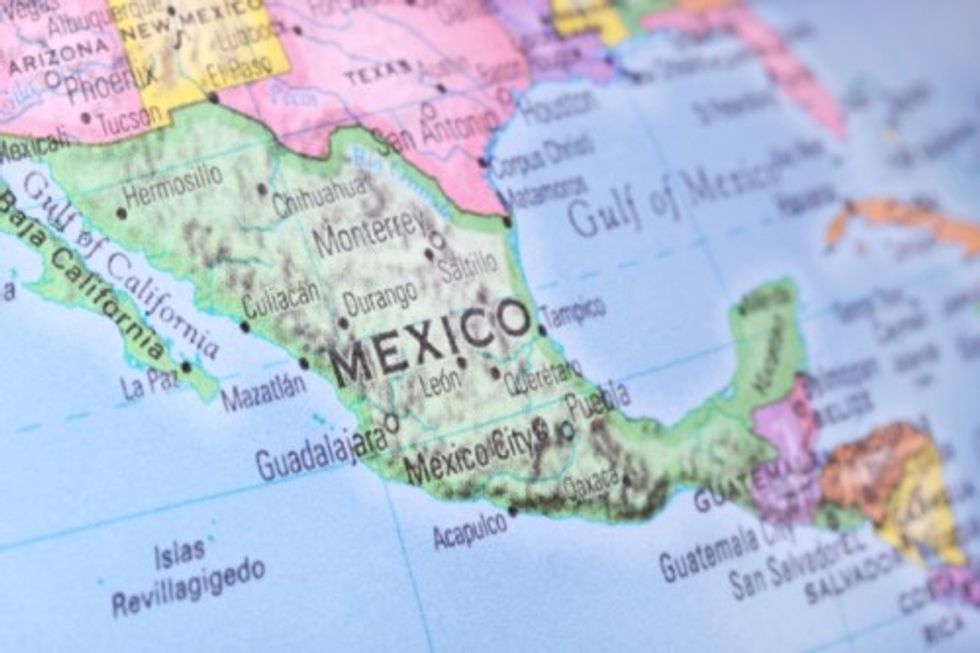 With an attractive mix of tax incentives and proximity to its North American neighbors, Mexico has become a destination for businesses looking to establish a manufacturing base while at the same time creating a market for third-party logistics (3PL) companies.
No industry has benefited more than automotive manufacturers, who have flocked to this country in recent years.
Penske Logistics Mexico, a provider of logistics services for 20 years in Mexico, has witnessed the growth in the logistics industry, a trend that is expected to continue well into the future.
"The logistics landscape in Mexico is growing rapidly," said Mike Casidy, managing director of Mexico for Penske Logistics. "There are a lot of other industries growing as well, but from an automotive standpoint, there are a lot of new plants being built."
As the logistics business in Mexico grows and evolves, Penske Logistics Mexico expects to grow right along with it.
"I believe we will play a significant role in the future of the logistics industry in Mexico," Casidy said. "We have the best-in-class technology deployed in Mexico. We have an outstanding transportation network set up in Mexico with the best carrier base in Mexico. We are trying to set up ourselves to be ahead of the growth curve for the next 20 years."
Mexico's Economic Growth
As the second largest economy in Latin America, analysts expect Mexico's economy to grow to become the 5th largest global economy in 2050, according to Goldman Sachs.
The growth in manufacturing can be traced back to the establishment of the North American Free Trade Agreement, according to the U.S. Central Intelligence Agency's World Fact Book.
Most Mexican trade falls under free trade agreements with more than 50 countries. Mexico has become the United States' second-largest export market and third-largest source of imports. In 2014, two-way trade in goods and services exceeded $550 billion.
It is this growth in manufacturing that is creating opportunities for 3PLs with logistics services helping to keep business costs competitive, according to the 2015 19th Annual Third-Party Logistics Study: The State of Logistics Outsourcing produced by John Langley, a clinical professor of supply chain management and the director of development for the Center for Supply Chain Research at Penn State University, along with Capgemini Consulting, Penske and Korn Ferry.
Respondents in the study who shifted their business operations to Mexico from other regions cited lower cost wages, lower operating costs and reduced freight transport time as some of the reasons for the relocation.
Yet, Mexico's proximity to its North American trade partners may be among the most attractive reasons. This near-shore option allows for countries that share borders to receive goods in a more timely manner.
Logistics Presence Take Shape
Saltillo, Mexico – a cultural and educational region known as "the Athens of Mexico" – is located about 869 kilometers from Mexico City. The old colonial city's name describes a waterfall that comes from a spring where the city was founded.
It is a fitting metaphor for this north Mexico city, which also serves as the national headquarters for Penske Logistics in Mexico, which for the past 20 years has provided a wealth of logistics services to assist customers from different industries.
"Penske Logistics in Mexico provides innovative solutions to our clients to overcome their logistics challenges," said Casidy. "We are a provider that customizes the solutions to fit the clients' needs, regardless of the type of industry we are dealing with."
Penske Logistics Mexico offers warehousing services, distribution services, transportation management and also lead logistics provider services, handling the entire inbound/outbound supply chain for our clients.
"If your expertise is manufacturing, we would handle all of your logistics needs so you could concentrate solely on producing quality products," Casidy said.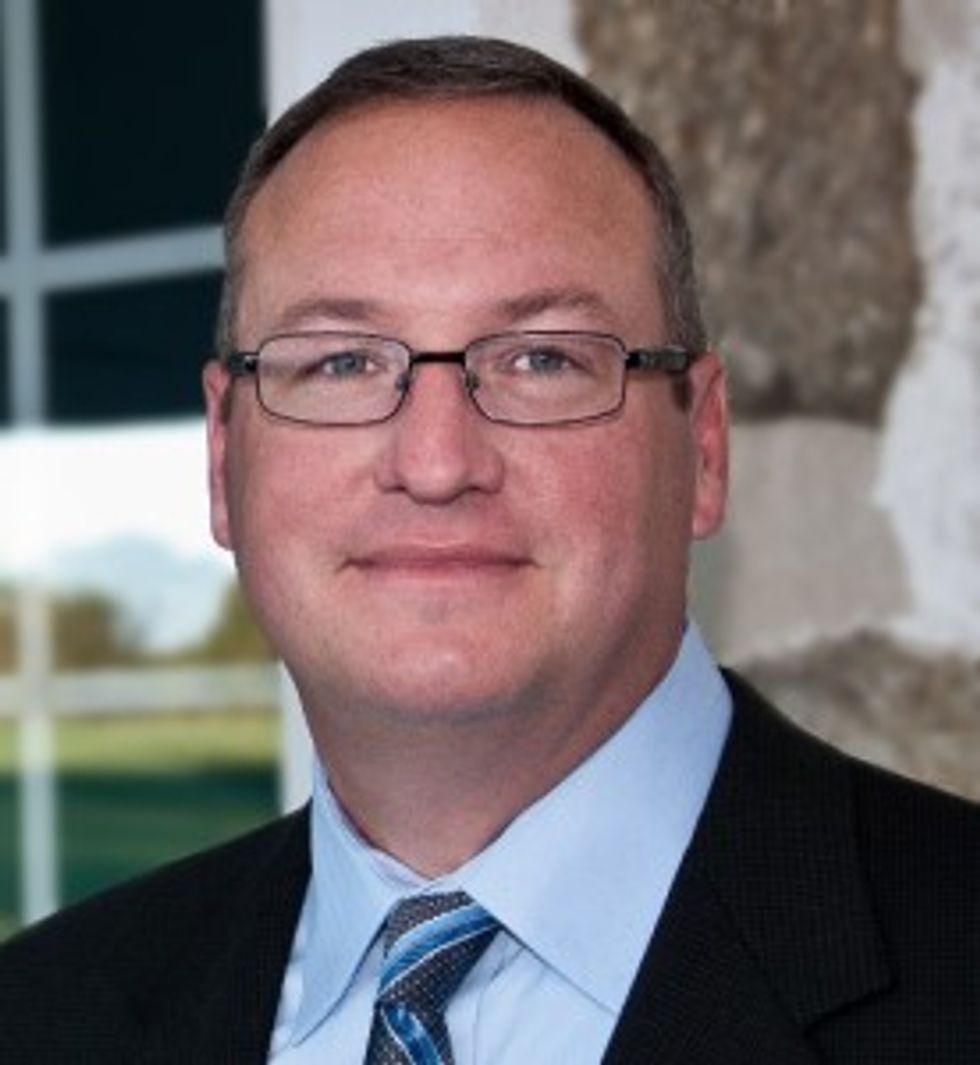 Mike Casidy was named the company's first Mexico managing director in 2013.
Penske Logistics Mexico's clients include original equipment manufacturers (OEMs), suppliers of the OEMs, consumer product manufacturing like appliances, recreational product manufacturing, and food and beverage.
Yet, it is the automotive industry that has grabbed the logistics spotlight. While transportation has been a thriving industry, manufacturers are moving operations from traditional northern Mexico to central and southern cities.
"Kia Motors will be in Monterrey; BMW is coming to San Luis Potosi; and Audi built a new plant in Puebla and that is to name just a few," Casidy said. "We are working with our carrier partners to expand their operations into different areas that maybe they are not currently servicing because of the demand for transportation."
Mexico's Logistics Future
As the country braces for the increase, stakeholders – including top automotive OEMs, automotive suppliers, government officials and logistics service providers – will gather in Mexico City at the Automotive Logistics Mexico 2016 Conference Jan. 26-28, with Penske Logistics serving as the premier sponsor.
"It is a great opportunity to showcase our logistics expertise in Mexico," said Casidy, who will serve as a panelist discussing ideas and requirements for 2020. "We have the ability to provide entire logistics solutions to these OEMs and new ones coming in and to expand on what we do here in Mexico."
The panel will discuss how Mexico can remain competitive and continue its logistics growth.
"For instance, there is a lot of work in Mexico on intermodal growth. Rail companies are spending an enormous amount of money extending operations in Mexico. Just about every port has a project going on to expand their services, and they are building to handle more and more," Casidy said.
There are also transportation infrastructure needs that must be addressed including highway and toll systems. "There are billions of dollars of projects scheduled over the next 10 to 15 years to make sure Mexico can stay with this growth," Casidy said.
By Bernie Mixon