Penske Truck Leasing is joining the TechForce Foundation's efforts to recruit the next generation of truck fleet maintenance technicians by serving as an early adopter in the foundation's FutureTech Success campaign.
The TechForce Foundation works to raise awareness with school-age students about great career opportunities as professional technicians. The FutureTech Success campaign aims to raise awareness by rolling out a national multiyear, multimedia campaign in the United States.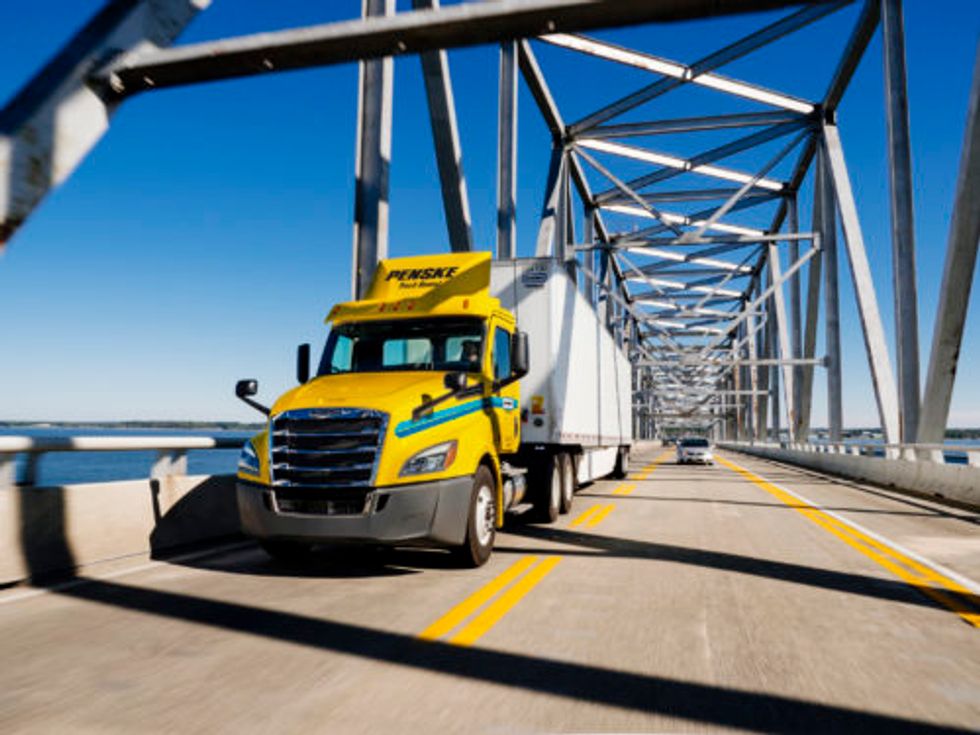 With a North America truck fleet of over 298,000 vehicles, and an industry-leading truck maintenance workforce of approximately 8,000 people, Penske Truck Leasing is working with TechForce Foundation to help address an industrywide employment shortage of truck maintenance technicians.
TechForce's recent assessment shows the trucking industry needs nearly 300,000 new technicians over the next 10 years to meet demand.
"We're at the forefront of an exciting time in our industry, as a new era of connected, autonomous, shared, and electric vehicles will evolve the already highly-advanced, traditionally-powered vehicles on the road today," said Gregg Mangione, senior vice president of maintenance at Penske Truck Leasing. "We're investing in TechForce to help cultivate and build a pipeline of the next generation of truck fleet maintenance technicians to meet our needs today and well into the future."
In addition to its financial contribution, Penske Truck Leasing will take part in campaign marketing materials and advertising campaigns, while also sharing campaign content on Penske social media channels.
Penske will also sit on the campaign's National Leadership Cabinet; participate in the FutureTech video series titled: "When Techs Rock, America Rolls" to highlight Penske's best practices; and join the foundation in speaking events at schools nationwide.
"It is important that parents and educators are informed about the great careers available in transportation, since they often influence the post-secondary choices of young people," says Jennifer Maher, executive director at TechForce Foundation. "We are excited about Penske Truck Leasing joining our early adopters, especially because of their ability to provide additional perspective on the opportunities for truck fleet maintenance technicians."
TechForce Foundation is a nonprofit, 501(c)(3) with the mission to champion students to and through their technical education and into careers as professional auto, diesel, collision repair, motorcycle, motorsports, watercraft, welding and aviation technicians.
By "Move Ahead" Staff