Penske's Corporate Summer Internship Program
Penske Logistics has been designated as a 2014 Special Services Supplier of the Year by Whirlpool Corporation for its ability to provide exemplary contributions to Whirlpool's integrated supply chain.
The current state of the third-party logistics market is strong, and providers anticipate future growth potential as well as continued collaborative and positive relationships with shippers, industry analysts said this week during the Council for Supply Chain Management's Annual Global Conference in San Diego.
Penske Branch Service Manager Gerard "Gerry" Pelsak recently received the Patriot Award from the Department of Defense's Employer Support of the Guard and Reserve (ESGR) for his support of an associate serving in the Army National Guard.
Posing with the award are Enzo Garritano, IHSA president (left), and Dwayne Barnett,
manager, corporate safety and risk.
Penske Truck Leasing professionals know that the best way to share career opportunities with the future workforce is to show them first-hand. Penske was one of more than 20 Berks County, Pennsylvania, businesses to participate in the Students Interacting with Business program Sept. 21-25.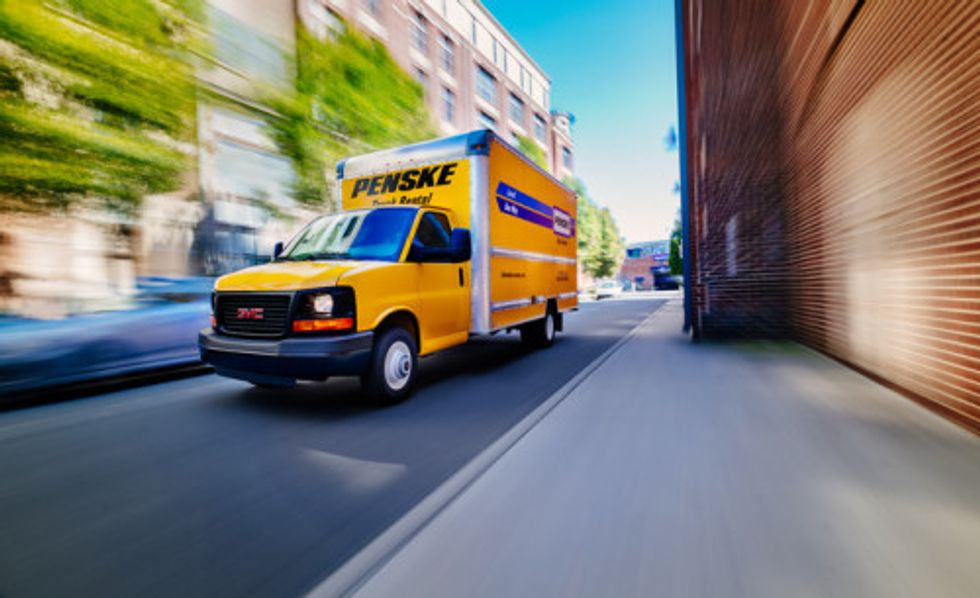 Penske Truck Rental will be an exhibitor at the Global Workforce Symposium that is being hosted by Worldwide ERC, the Workforce Mobility Association. It will take place October 7 to October 9, at the Hynes Convention Center in Boston. It is billed as the largest meeting of mobility professionals in the United States.
Penske will be at booth 407, where attendees can be advised on do-it-yourself and menu-based moving solutions for relocations. This includes user-friendly options like direct billing and lump sum payments for transferees to make local or long-distance moves.
Penske Truck Leasing's Wanda Brown, a financial analyst, took part in the United Way of Berks County's annual Day of Caring event.
Long removed from their role as payload escorts, charged with shepherding goods to their destinations, today's truck drivers have evolved into brand ambassadors.
Linda Carroll, Penske Logistics truck driver.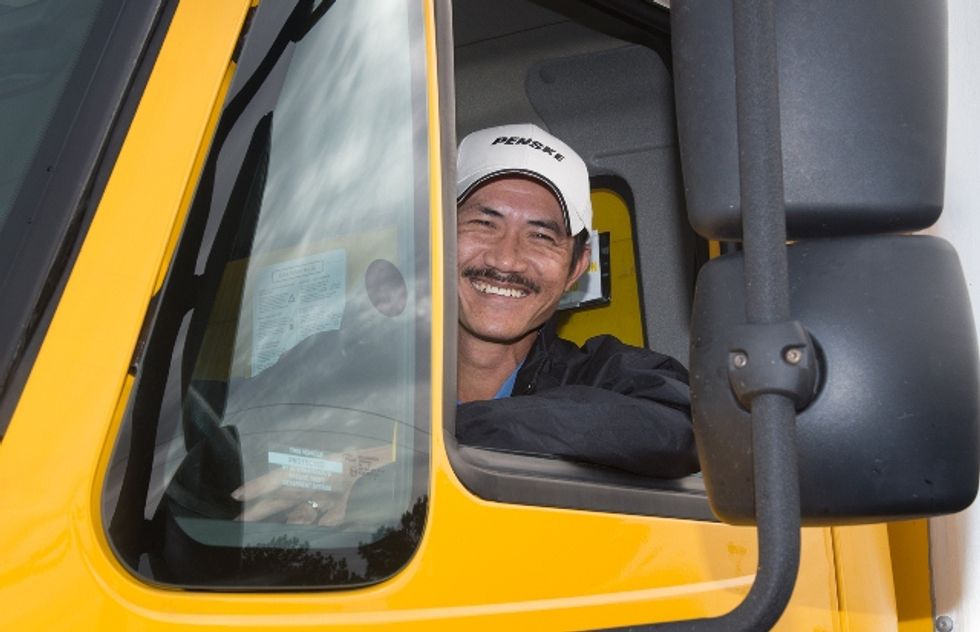 As the transportation industry wrestles with how to fill open truck driver positions, companies like Penske have adopted creative ways to recruit and retain experienced drivers.
Long removed from just posting newspaper ads seeking drivers, transportation companies like Penske are leveraging social media platforms, approaching non-traditional applicant sources and even putting boots on the ground in an effort to attract drivers.
William "Billy Goat" Thomas, a Penske hiker driver, has logged approximately 2.5 million accident-free miles.
Take a peek inside Glen Owens' truck, and chances are you will find plenty of healthy snacks, fruits and vegetables, and plenty of water.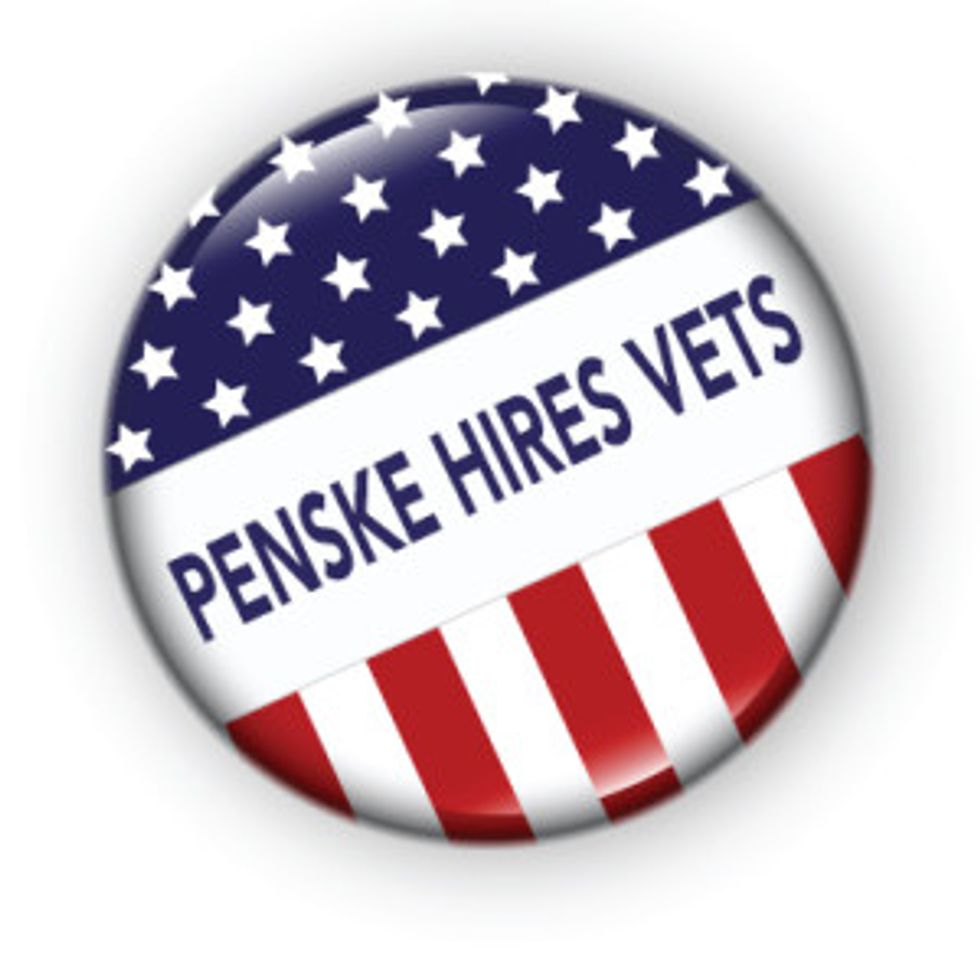 With their shared emphasis on precision, teamwork and safety, veterans of the U.S. military have proven to be ideal candidates for life on the road as Penske truck drivers.
Neil Kirk, Penske Logistics truck driver.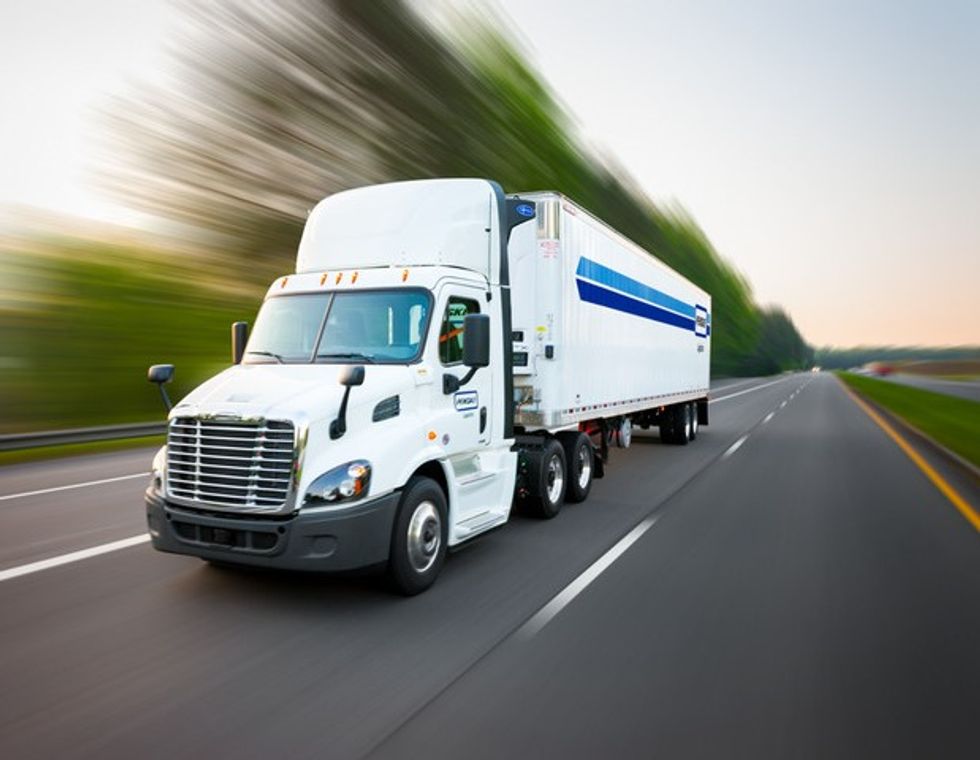 Throughout the year, Penske's professional truck drivers spend thousands of hours on the road traveling millions of miles. While the scenery may change, one thing remains constant for drivers: their dedication to safety.
"Our drivers' main focus behind the wheel is to maintain 360 degrees of awareness," said Stanley Stone, Penske's vice president of safety. "They focus on keeping their vehicle in the safest position to allow both space for the vehicle and time to make decisions."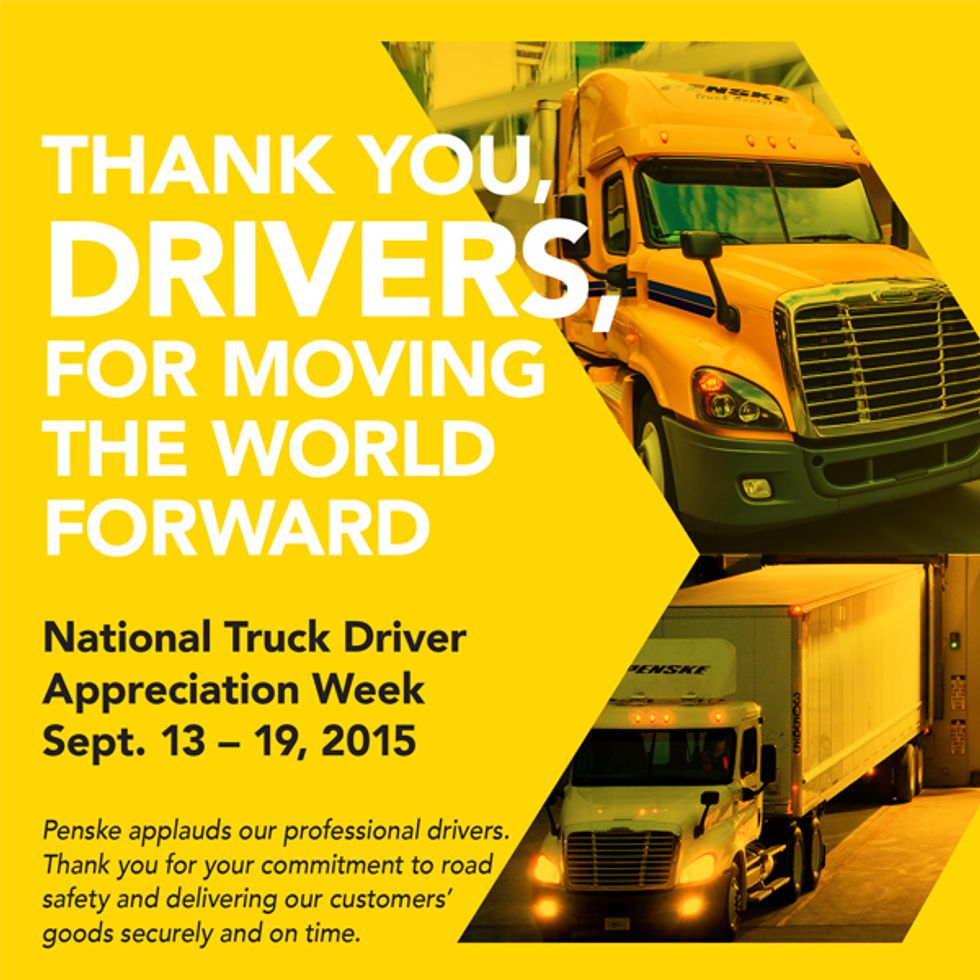 Consumers rely on the nation's 3.4 million professional truck drivers to deliver the goods they want when they need them – from food and clothing to furniture and electronics. In honor of National Truck Driver Appreciation Week from Sept. 13-19, Penske Logistics is thanking and recognizing the company's more than 4,000 professional truck drivers who help keep the world moving forward.
Watch a video message from Marc Althen, president of Penske Logistics, thanking truck drivers for their valuable contributions.
Penske Truck Leasing has created a website,www.AltFuelStations.com, to assist the transportation industry with identifying publicly accessible fueling stations for heavy-duty alternative fueled vehicles in the United States and Canada. The stations listed can provide trucks with either compressed natural gas (CNG) or liquefied natural gas (LNG) fuel.
Penske employees during the grand opening, from left: Jason Schappert, district manager; Eric Clark, area vice president; and Tim Fogarty, area sales manager.
Penske employees pose during the grand opening, from left: Jeff Boyd, district manager; Eric Clark, area vice president; Mike Fryer, area sales manager; Craig Connell, lease sales representative.
Loading posts...