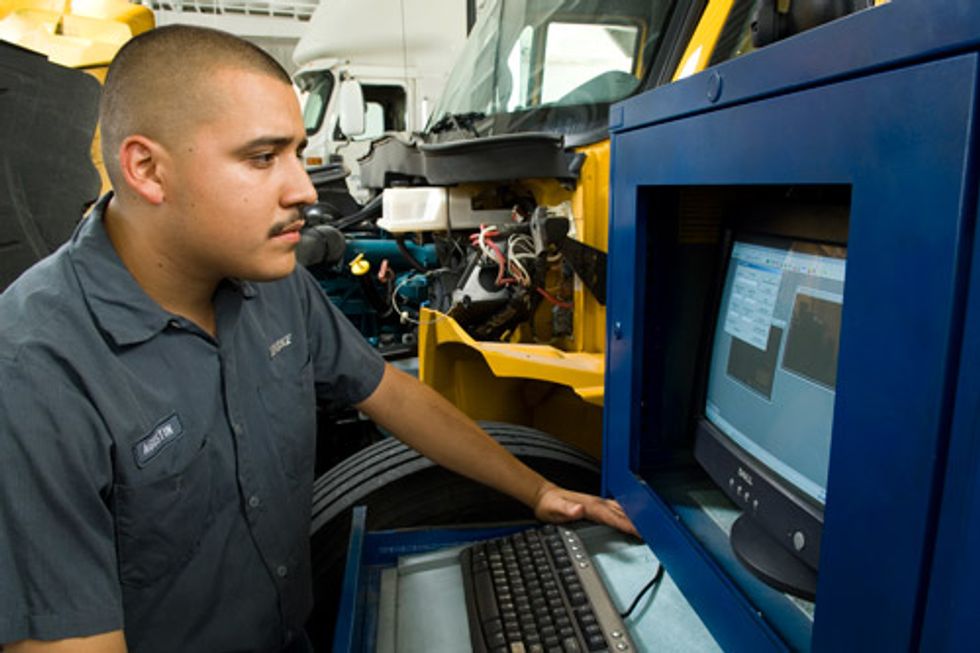 Members of Penske's maintenance and human resources teams will be available to speak to students and alumni June 6 at UTI-Phoenix.
Starting June 4 through June 6 the Commercial Vehicle Safety Alliance (CVSA) will hold its annual Roadcheck event. This year's Roadcheck places a special focus on enforcement of traffic law violations (e.g., speeding, unsafe lane changes, etc.) in addition to inspections. Truck drivers and fleet operators may download the free CVSA checklist.
Penske Truck Leasing's Vice President of Supply and Planning Paul Rosa won theOlivet Boys & Girls Clubs' Kiss A Pig fundraiser May 22 with a record-breaking $111,884.
Penske will participate in a Veteran Recruiting Virtual Career Fair from 1 – 4 p.m. Wednesday, May 29.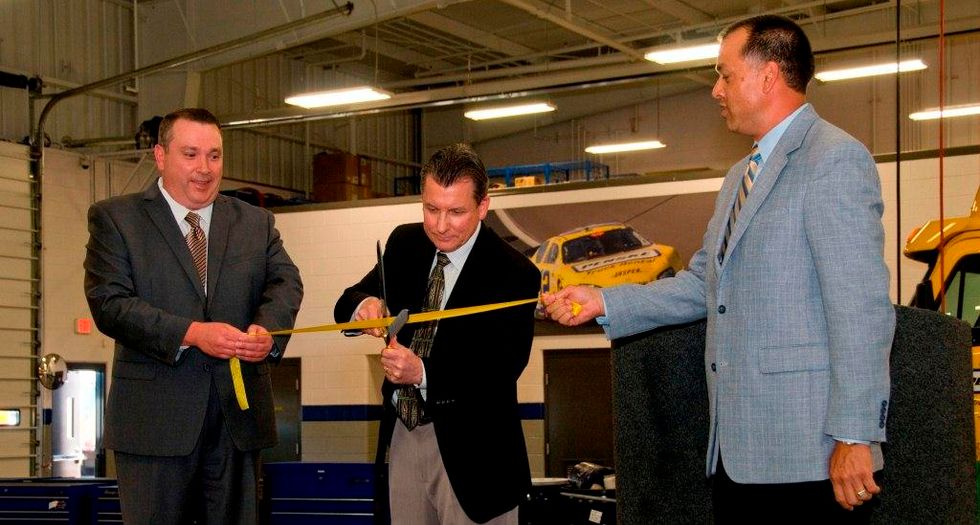 There was a grand opening event in Phoenix today as Penske Truck Leasing formally opened a multimillion dollar state-of-the-art facility.
Penske Truck Rental was one of the sponsors of Support Military Spouses'Shoebox for Military Spouses event May 9 at the Crown Center Arena, Fayetteville, N.C. Other sponsors of the event included Walmart and Chick-fil-A. More than 1,200 military spouses in the Fayetteville area received shoeboxes filled with letters of encouragement written by children and adults, and gift items such as shower gels, lotions, and jewelry.
Penske is participating in a RecruitMilitary Veteran Job Fair from 11 a.m. to 3 p.m. Thursday, May 23, at the New Yorker Hotel, 481 Eighth Ave., New York. The job fair is open to active duty, veterans, guard/reservists and military spouses.
Penske Truck Leasing is participating in career fairs at technical schools nationwide throughout May for various employment opportunities.
Penske Truck Rental is proud to announce a new fundraising effort to benefit the Paralyzed Veterans of America'sMission: ABLE campaign – to ensure that veterans with disabilities get the care, benefits and job opportunities they've earned and deserve.
Penske Racing driver Joey Logano will pilot the No. 22Penske Truck Rental Ford Mustang in the VFW Sport Clip Helps a Hero 200 NASCAR Nationwide Series race on Friday.
Lawmakers at both the federal and state level are saying they will consider raising fuel taxes to fund highway infrastructure projects. Many see the fuel tax, which hasn't been increased since 1993, as the most viable way to increase revenues for highway infrastructure projects.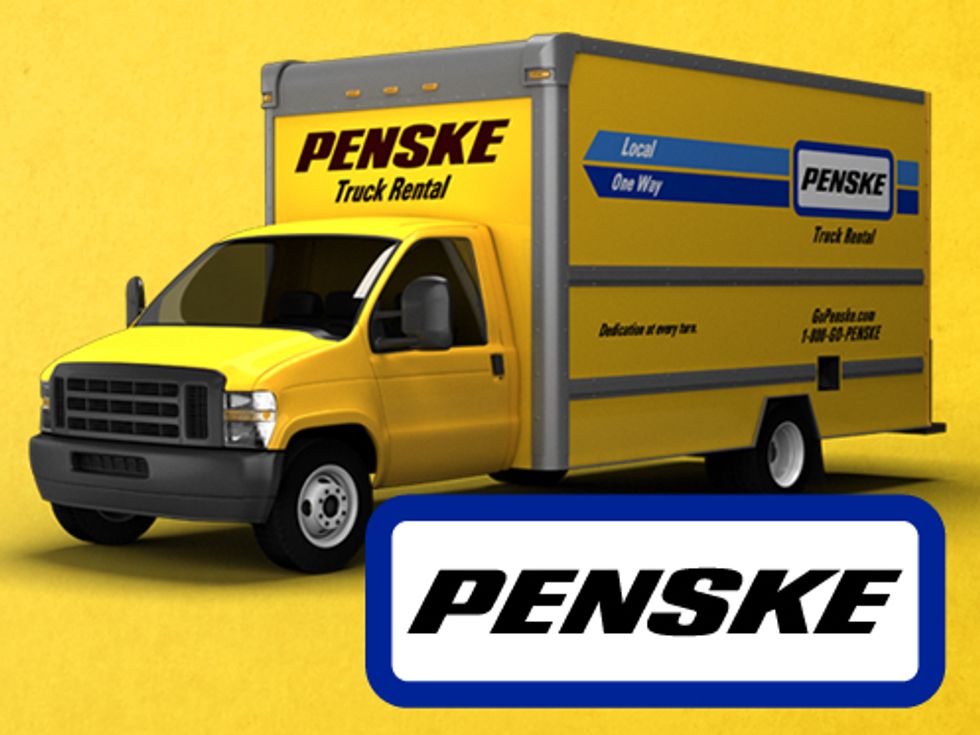 Very soon, thousands of college students will be donning caps and gowns, grabbing their diplomas and marching into the "real world." So, what will that world look like? A new infographic from SpareFoot gives a glimpse into that world.Here are just a few nuggets of information in the infographic:
51 percent of college graduates plan to move to a new apartment after school.
Among college graduates who are moving, almost three-fourths are relocating away from their college town.
80 percent of college graduates would relocate to a city where they can find a job rather than to their favorite city.
A lot of this year's college graduates actually will be moving back home, a new survey by Accenture found. One-third of 2013 graduates plan to live at home after graduation, while 44 percent of 2011 and 2012 college grads live at home now, the survey showed.
Penske will participate in a Veteran Recruiting Virtual Career Fair on Military Spouse Appreciation Day from 1 – 3 p.m. Friday, May 10.
Penske Logistics Europe will once again serve as a major sponsor at this year's Council of Supply Chain Management Professionals (CSCMP) European conference, to be held May 15-17, Amsterdam, The Netherlands, at the Park Plaza Amsterdam Airport.
You know what's scary? Buying a home. It's the largest purchase you'll ever make, and that can be downright intimidating. But it's not just scary; buying a home is also rewarding, exhilarating and extremely worthwhile. As a homeowner, you'll have freedom, stability and so much more. Lucky for you, the market conditions make right now the perfect time to buy a home. Here are 13 reasons why you should take the plunge into homeownership in 2013.
When it comes to shipping costs, many companies focus solely on the weight of the package, but to truly cut costs, they should also look at a package's size and shape. A package's density dictates its ease of handling, how easily it can stack within a trailer and how much room it takes up, which carriers all factor into their overall rates.
Penske Truck Leasing has established a scholarship program through the Universal Technical Institute (UTI) Foundation. ThePenske Truck Leasing Diesel Excellence Scholarship is being established through a gift of $100,000 to the UTI Foundation and is intended for students attending any of the Universal Technical Institute's eight campuses across the country that offer an auto diesel-training program.
Penske Logistics recently announced it was awarded the contract to be the operational manager of theBMW of North America, LLC parts distribution center in Nazareth, Pa.
Loading posts...