Great pay, solid benefits and a flexible schedule are just some of the things Penske technicians enjoy when working for the industry leader.
As an ambitious 22-year-old with two bachelor's degrees from California State University, Long Beach, Christina Darlak was ready to take on the real world. With an already impressive resume filled with her internship experience, Darlak felt prepared but was facing one dilemma – she didn't have a job lined up after graduation.
Penske values and emphasizes a strong workplace culture.
Growing up, Dawn Stern would dream of the day that she could slip into the driver's seat – much like her father, a professional truck driver – and feel the sense of freedom that comes from driving on the open road.
As a 10-year-old, John "Chips" Lemke would be fascinated with tractors that operated on tobacco farms near his home, often riding on the machines as they made their way across wide-open spaces.
They say if you love your job, you'll never work a day in your life.
"Hearing from professional, successful women in the industry brought a new level of education to our students, one that can't be taught in the classroom," explained Jacqui Arcidiacono, employment services director for UTI-Exton.
Penske recruiters will be seeking candidates for a variety of positions at an open house to be held from 8 a.m. to noon Tuesday, Dec. 16, at 8685 Washington Blvd., Jessup, Maryland. Penske is seeking part-time rental representatives, sales and management trainees to join its team.
Penske Logistics is a winner of the 2013 Above and Beyond award from the Michigan Committee for Employer Support of the Guard and Reserve (ESGR), an agency of the U.S. Department of the Defense, for its support of company employees that serve in the military.
Penske Truck Leasing has announced the winners of its 2012-2013 National Technical Challenge. The Tech Challenge is a company event that will be held every other year to test the skillsets of its truck maintenance technician workforce via hands-on and written assessments. There were two types of entries: a two-person vehicle systems team and individual competitors in the preventive maintenance (PM) event.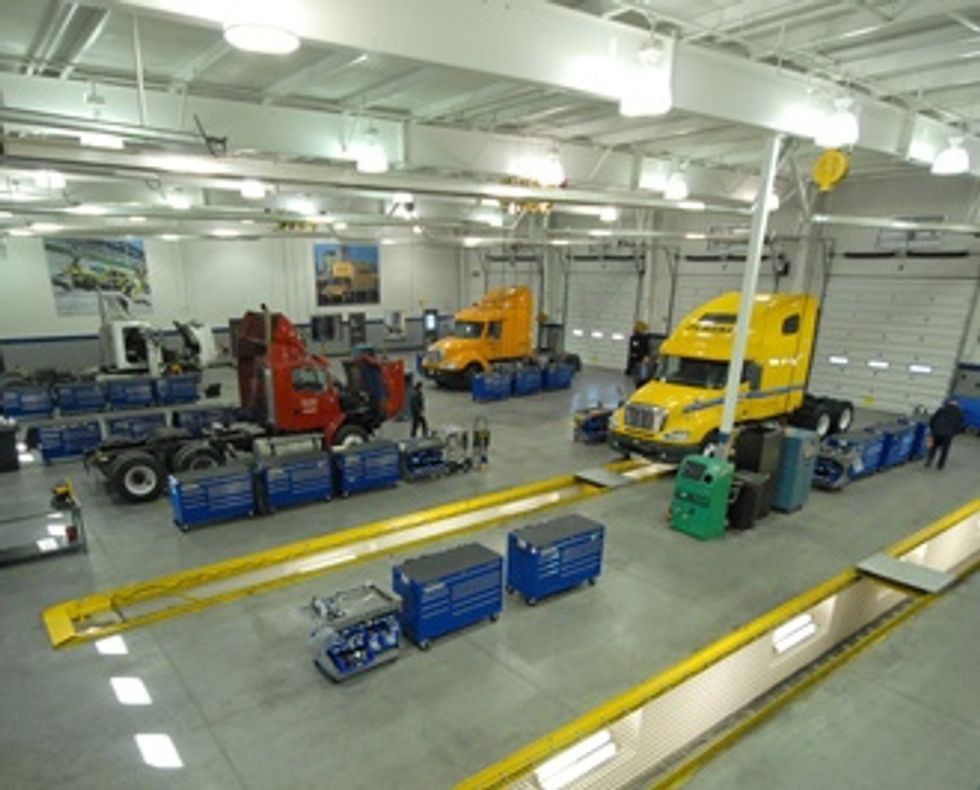 When he arrived at Penske Truck Leasing in 1987, Mark Swift quickly realized that Penske is a place that appreciates hard work and talent. He began as a mid-level maintenance technician in Davenport, Iowa, and in subsequent years, progressing in his career.
Today, Swift is vice president of field maintenance for the company's north central region. He is based in suburban Chicago and his areas of responsibility include 16 states in the Midwest.
Loading posts...