During the six years that we've published the Penske Truck Rental Top Moving Destinations list, there have been two constants: our customers continue relocating en masse to the Sun Belt region of the United States and Atlanta winds up as the premier destination.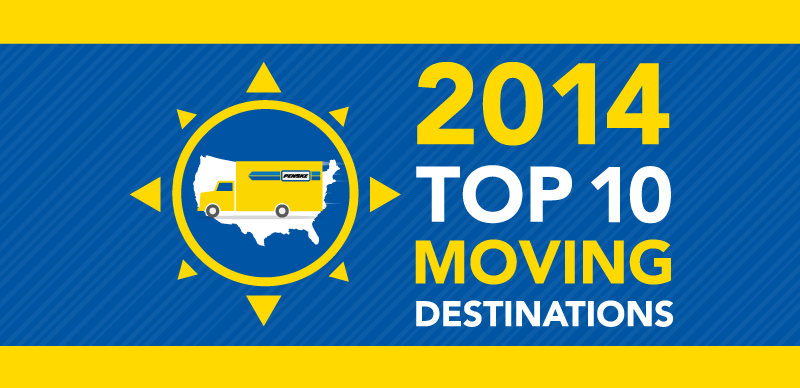 America is on the move, folks, and it may not be where you would expect. According to data compiled by Penske Truck Rental, do-it-yourself movers continue to migrate to the warm and sunny areas of the Southeast and Southwest. Over the last five years, Penske Truck Rental's Top 10 Moving Destinations list consistently finds Atlanta at the top. This year is no exception. Where is everyone else going? Read on to find out.
Penske Truck Rental 2014 Top Moving Destinations*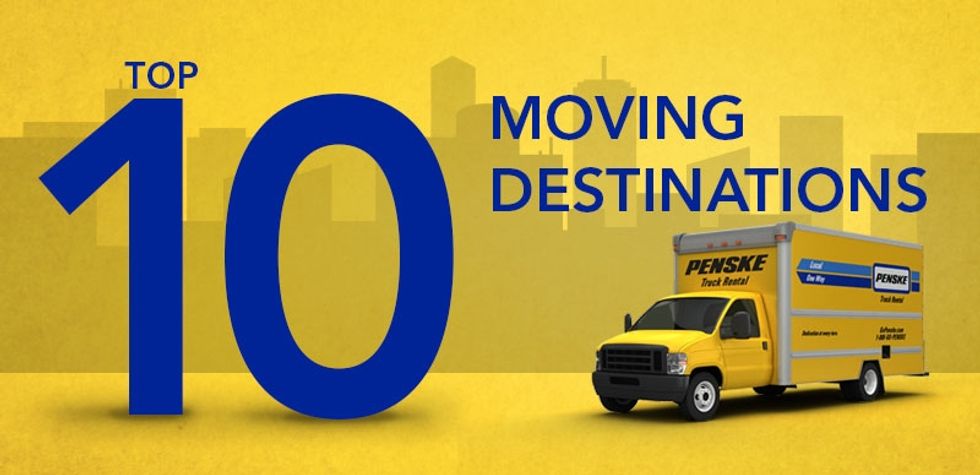 Over the last four years, Penske Truck Rental has produced an annual list of its top moving destinations in the United States. Once again, the Atlanta metro area remained No. 1 for the fourth consecutive year.
In the list below, last year's ranking is noted in parentheses. New to the 2013 list is Las Vegas, coming in at No. 10. Sarasota, Fla., No. 10 in 2012, was combined with the Tampa, Fla., metro area for this year's list.
Penske Truck Leasing is providing commercial truck fleet maintenance services for 22 Ford 2013 E-450 liquefied petroleum gas (LPG)-powered bread delivery trucks owned byAlpha Baking Company, Inc., a national bakery products distributor and home to the iconic S. Rosen's brand. Operating in the Chicago-metro area, these vehicles are fueled by ROUSH CleanTech clean-burning, domestically produced and affordable propane autogas.
It is time once again forPenske Truck Rental's yearly list of top moving destinations within the United States. This is the third straight year the Reading, Pa.,-based company has released the list.
Penske Truck Leasing and Penske Logistics are looking for qualified candidates at career fairs nationwide to join our diverse and talented team.
For the second straight year "Move Ahead" is presenting Penske Truck Rental's list of top moving destinations. Just like in 2010, the 2011 edition has plenty of sunny locales. Here is the list:
Loading posts...