Fresh from his tour in the Marine Corps, Cristian Raymundo wanted more than just a job when he settled back into civilian life.
Everything seems big when you grow up the youngest of seven children, but nothing more so for Earl Taylor than his older brother's tall royal blue Kenworth tractor, with its tandem axles and twin stacks.
Just as he had many times, Jeff Rutkowski slipped into the driver's seat of his military security vehicle and headed out from his Afghanistan Marine base to help watch over a supply convoy bringing much-needed supplies to infantry units on the front lines.
As tales of trucking life leapt from the small screen, in such 1970s and '80s television programs as "Movin' On" and "BJ and The Bear," a teenaged Brian Tolle found himself drawn to the freedom of a life lived on the road.
Penske plans to hire body shop technicians at a special Open House Tuesday, July 26, at the Penske Truck Rental location at 283 Burnham Street, East Hartford, Connecticut. The event is also commemorating the 10th anniversary of the location.
Penske's professional truck drivers spend much of their days on busy roads, often surrounded by other vehicles. With all the potential distractions, safe driving is paramount.
Body shop technicians at Penske Truck Collision Repair Centers specialize in commercial vehicle recovery, repairs and finishing. Each year, body shop technicians repair more than 20,000 commercial vehicles.
Gregg Mangione, Penske Truck Leasing senior vice president of maintenance, stated that company truck technicians can learn many new things in "our system."
For the second year in a row, Penske has been voted a Top 10 VetFriendly Employer in a survey of more than 62,000 veterans who participated in virtual career fairs with Veteran Recruiting.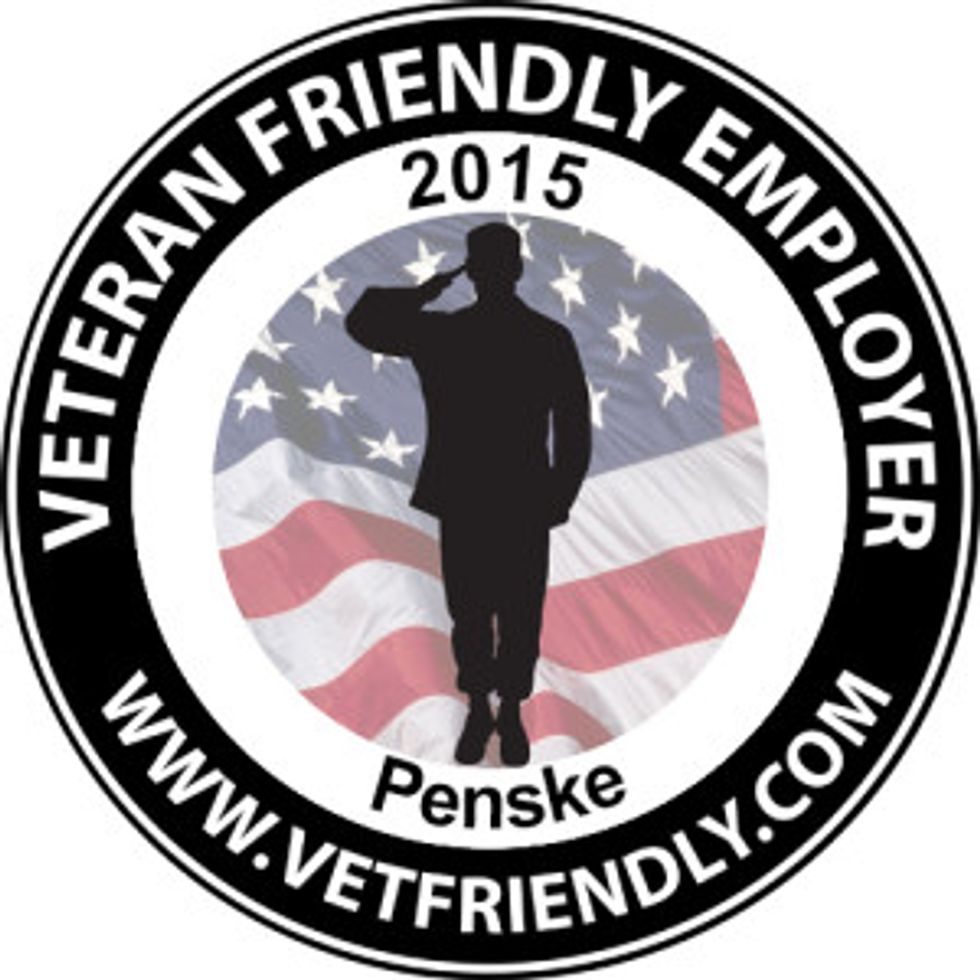 Penske offers an ideal opportunity for veterans to transition their skills and expertise into careers ranging from truck drivers and maintenance technicians to management jobs in truck rental, leasing and logistics.
Penske's body shop technician team
Penske Truck Leasing in Denver received the Employer of the Year award from Lincoln Technical College. Accepting the award are associates (from left) Monty Younce, area maintenance manager; Zach Endicott, district manager; Cecil Reed, district service manager; and Michael Campbell, area human resources manager.
Sabrina Russell (left), a veteran of the U.S. Army Reserves, applies her military skills in her maintenance supervisor role at Penske Truck Leasing in Austin, Texas.
24/7 Roadside Assistance Coordinator at Penske Truck Leasing
The U.S. Department of Transportation's Federal Motor Carrier Safety Administration has awarded $2.3 million in grants to 13 technical and community colleges across the country to help train veterans and their families for jobs as commercial bus and truck drivers.
Martin Adams, a maintenance supervisor at Penske in Colorado Springs, Colorado, during his 20-year career in the U.S. Army
Penske Logistics Warehouse Order Selectors (from left): Todd Hall, Melvin Robertson and Aumoir Garnett.
Linda Carroll, Penske Logistics truck driver.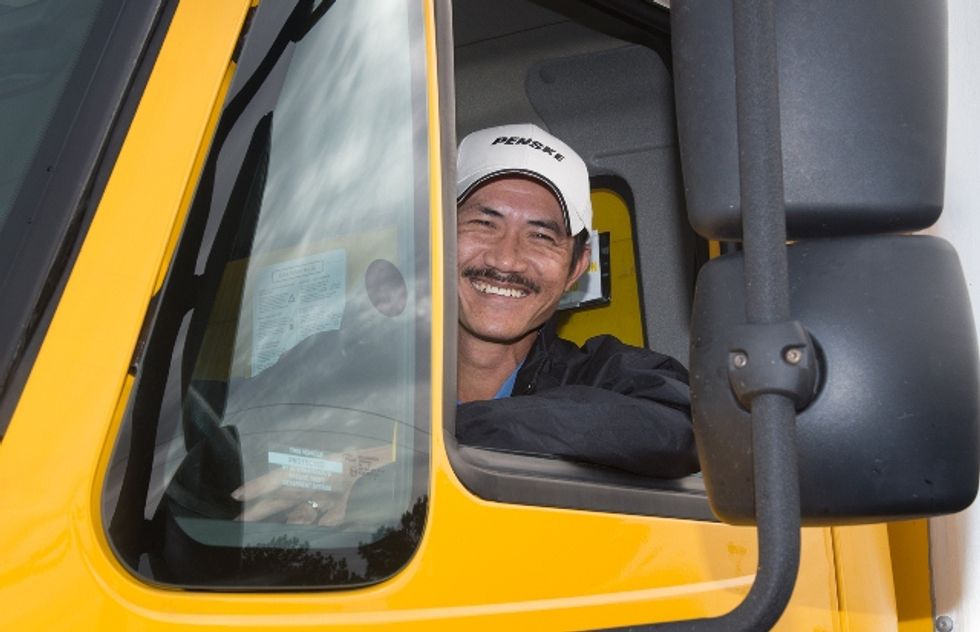 As the transportation industry wrestles with how to fill open truck driver positions, companies like Penske have adopted creative ways to recruit and retain experienced drivers.
Long removed from just posting newspaper ads seeking drivers, transportation companies like Penske are leveraging social media platforms, approaching non-traditional applicant sources and even putting boots on the ground in an effort to attract drivers.
William "Billy Goat" Thomas, a Penske hiker driver, has logged approximately 2.5 million accident-free miles.
Loading posts...