Spring is just around the corner, and 2018 is already shaping up to be a memorable year in trucking. Attending the Stifel Conference in February, I had the opportunity to hear several seasoned industry executives express that they had never seen a January like this past January in their entire careers. The general sentiment was: "If this is what January was like – I can't imagine spring and summer." This is when freight markets traditionally pick up more steam.
Even with tight freight capacity there are still unknowns. ELD compliance takes effect April 1. And, while the rules haven't really changed around the hours of service, some pundits predict a further impact on capacity conditions as a result. There is just so much more to current freight market conditions than the ELD mandate.
There is also a tightening labor pool impacting the supply chain as the unemployment rate recently hit a 17 year low of 4.1 percent. The employment situation in the U.S. has improved greatly. The Wall Street Journal's Logistics Report noted that trucking companies added some 5,600 jobs last month to keep up with the rising freight demand. The Federal Reserve has been talking about the concept of full employment, where everyone who wants a job and can work has one and is getting the hours they want, too.
Stories about truck driver shortages, manufacturing labor shortages, diesel engine technician shortages and warehouse worker shortages are cropping up in the media. CEOs of major shippers are explaining away the impact of rising freight rates on their bottom lines.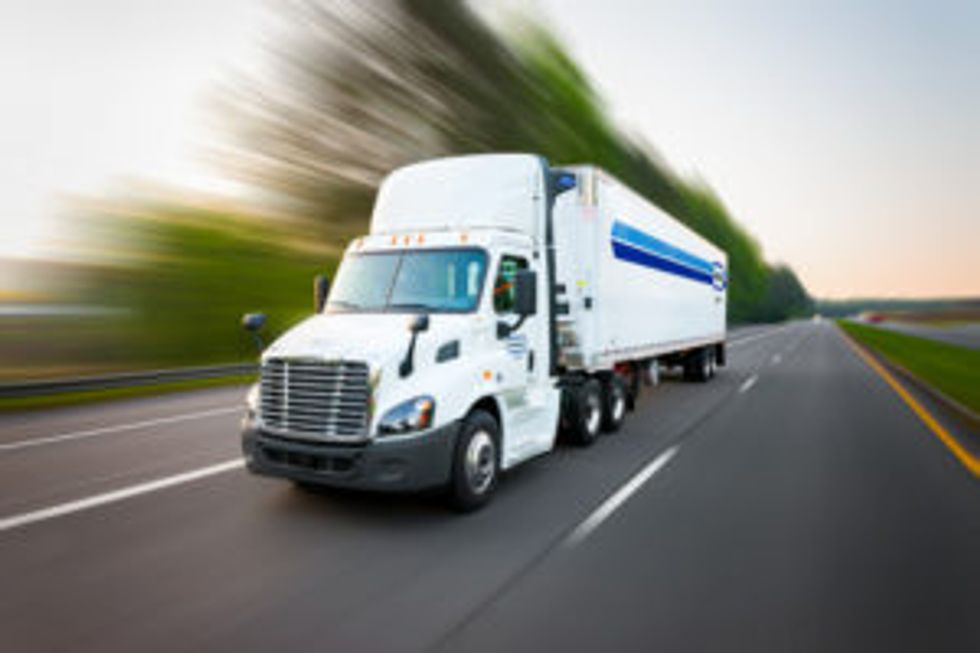 What can you do now to position your business favorably and survive the 2018 freight environment?
Transportation Collaboration is Key
First and foremost, get the right mindset about working with your transportation providers. If you expect that traditional procurement techniques, contracts and bids are going to insulate you from the realities of this seemingly unprecedented environment, your team may really struggle.
Get into a room with your transportation providers. Have a collaborative discussion about sharing the risks of navigating current market conditions. Find ways to make your freight more attractive to carriers and especially drivers. Do it soon. Root out old-school dispatchers who expect drivers to wait around for loads on their own dime. Those drivers are just going to return the keys to the truck and will easily find better work.
Reevaluate Your Transportation Network
If serving customers in your network requires long-haul trucking, it may be time to rethink the network. Drivers are just like all of us. They want a predictable work schedule and a reasonable work-life balance. Good drivers are going to find those jobs, and trucking rates for work that is less desirable for drivers are going to escalate faster than the rest of the market. There are things you can do with forward positioning inventory – to turn your long-haul freight into regional freight, as just one example of a network strategy to better control your costs.
Secure Dedicated Transportation
Incorporating a dedicated fleet into your network is certainly not a new concept, but it is a timely one. Shippers' logistics teams typically have a series of improvement initiatives they're focused on, things that help position the business more favorably. When capacity is tight, and a shipper has freight sitting on the dock unexpectedly, all that important strategic work stops. Logistics teams become mired in the tactical aspects of finding trucks. Dedicated transportation provides relief, establishing a predictable source of capacity at a predictable price. Your finance team will like that.
This post was written by Andy Moses, senior vice president of global products at Penske Logistics.