24/7 Roadside Assistance Coordinator at Penske Truck Leasing
Participating in the ribbon cutting are Penske Truck Leasing associates (from left): David Diket, district rental manager; Terry Scott, senior vice president of the south central region; Josh Talamo, district service manager; Scott Mendes, district manager; Keith Brasington, area vice president, Gulf States; Patricia Johnson, lease sales representative – existing accounts; and Steven Burford, lease sales representative.
Wreaths, lush and evergreen, a symbol of seasonal celebration, took on a new meaning – one of remembrance to honor the fallen as part of recent National Wreaths Across America Day observances.
During the Commercial Vehicle Alliance's 2015 annual Roadcheck inspection event, out-of-service (OOS) rates for commercial vehicles and drivers dropped to record lows. As part of the safety blitz, enforcement officers conducted 69,472 total inspections, 44,989 of which were North American Standard Level 1 Inspections.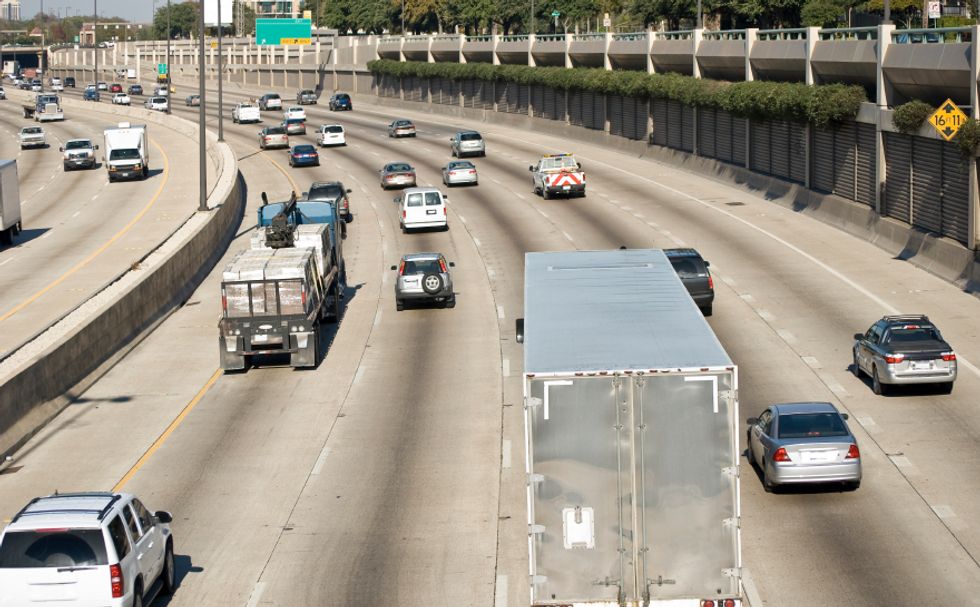 The U.S. Department of Transportation's Federal Motor Carrier Safety Administration has removed the majority of information on motor carriers' Compliance, Safety, Accountability scores from public view as a result of the latest highway bill—Fixing America's Surface Transportation Act.
"As of Dec. 4, 2015, pursuant to the FAST Act of 2015, much of the information previously available on the Federal Motor Carrier Safety Administration's (FMCSA) website related to property carrier's compliance and safety performance will no longer be displayed publicly," FMCSA said in a statement.
Medical examiners will now need to begin using new forms as part of the Medical Examiner's Certification Integration rule, and the changes to the forms will have an impact on truck drivers. What follows are several changes the rule will bring.
The U.S. Department of Transportation's Federal Motor Carrier Safety Administration has awarded $2.3 million in grants to 13 technical and community colleges across the country to help train veterans and their families for jobs as commercial bus and truck drivers.
Penske helps deliver Christmas care packages to military spouses and children in Fayetteville, North Carolina.
John Smith, director and CEO of the Reading Public Museum (front row, from left), accepts the donation from Penske associates David Burnheimer, Leigh Anne Sobjak, Sharon Frantz-Howell, Jennifer Kalis, Nicole Cerminaro, (back row) Josh Maldonado-Mazzo, Brian Fidler, Walter Srebalus, Bill Scroggie, Lorraine Snyder, Roxann Jarsocrak and Astrid Torres
New regulations, e-commerce, and increasing customer preferences for fresh, wholesome foods are all having a sweeping impact on the food supply chains of leading grocers, convenience stores, quick serve restaurants, retailers, and foodservice distributors. Penske Logistics and Food Logistics Magazine have teamed up with several leading experts to produce a special digital edition of the magazine that addresses many of the food industry's top industry trends, including: Food Safety Modernization Act, omni-channel fulfillment, fresh channel strategies, the state of the logistic industry, and much more.
Penske's fleet in Australia includes Western Star, MAN and Freightliner trucks.
Loading posts...