Sam Hornish, Jr. will pilot the yellow No. 12 Penske Truck Rental Ford Mustang in this Friday's NASCAR Nationwide series Feed the Children 300 race at the Kentucky Speedway.
Penske Truck Leasing today announced it has ordered 100 compressed natural gas (CNG) Freightliner Cascadia tractors equipped with Cummins Westport 12-liter engines. The natural gas tractors will be used by Penske's full-service truck leasing and commercial truck rental customers at various locations across the United States.
The Council of Supply Chain Management Professionals (CSCMP) released its 24th annual "State of Logistics Report®," presented by Penske Logistics, at a June 19, 2013, press conference at the National Press Club in Washington, D.C. The report revealed that total U.S. business logistics costs rose in 2012 to $1.33 trillion, a 3.4 percent increase from the previous year, remaining at 8.5 percent of the U.S. gross domestic product (GDP). Here, report author Rosalyn Wilson officially presents the findings.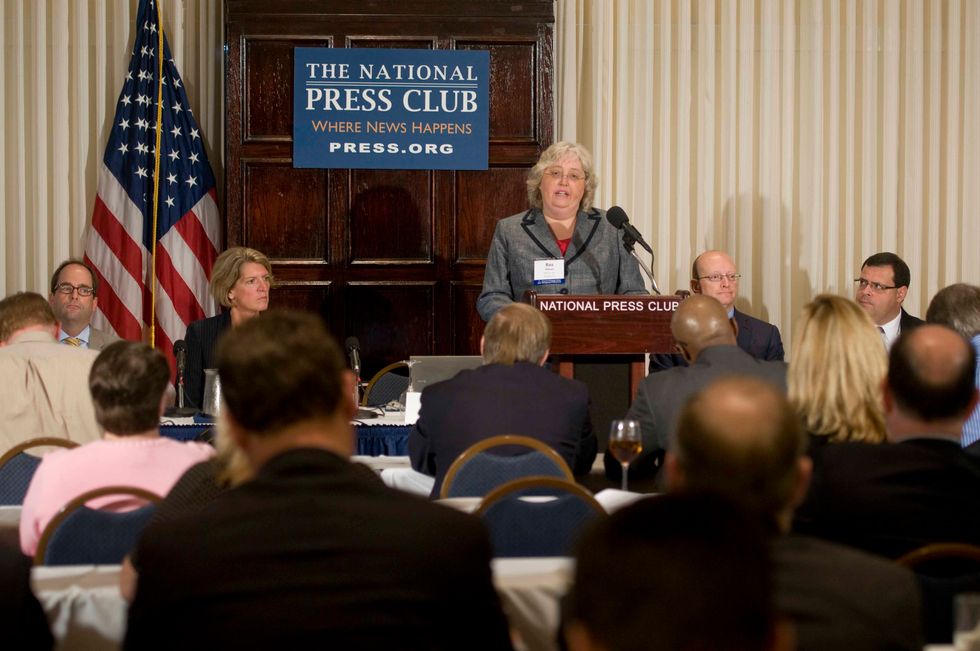 Slow growth, inconsistent freight volumes and businesses that are doing more with less have created a new way of life for the logistics and supply chain sectors for the foreseeable future.
"With the idea of the new normal, we have to put our expectations where they belong. If we expect the slow, sustained growth, then we'll all be happy," said Rosalyn Wilson, author of the 24th Annual State of Logistics Report, which was introduced by the Council of Supply Chain Management Professionals (CSCMP) and presented by Penske Logistics on June 19.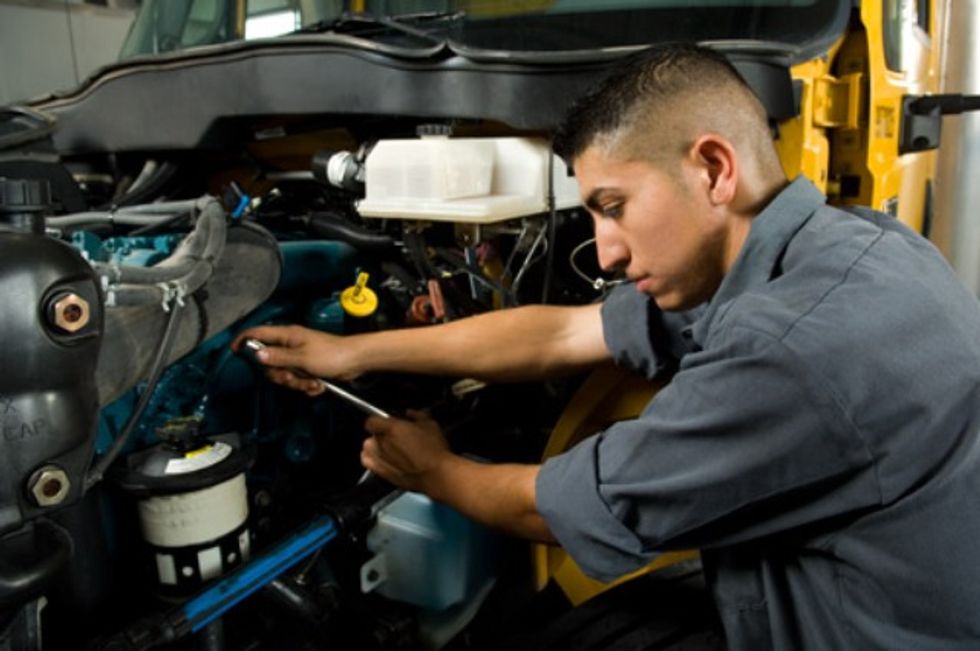 Penske will participate in SkillsUSA TECHSPO June 25-27 at H. Roe Bartle Hall and Municipal Auditorium, 301 W. 13th St., Kansas City, Mo. Exhibits run 8 a.m. – 4 p.m. June 25 and 26, and 8 a.m. – 3 p.m. June 27. The event is open to the public.
Lauded as the largest trade show for technical education, the SkillsUSA TECHSPO will feature hundreds of business and industry leaders who will meet and recruit nearly 16,000 students from all over the U.S. in technical, skilled and service occupations, and many others.
Taking that first step to introducing natural gas vehicles (NGVs) into a company's truck fleet is by no means an easy decision with myriad dynamics to analyze when taking that next step.
"Natural gas vehicles have a growing place in the transportation industry," explained Drew Cullen, Penske's vice president of fuels and telecommunications. "Incorporating these vehicles into a fleet can contribute to sustainability goals because they run on cleaner burning fuel and the support infrastructure from a fueling and maintenance standpoint is growing rapidly."
There was a grand opening event today in Davenport, Iowa, asPenske Truck Leasing unveiled a $4.2 million state-of-the-art location in the Eastern Iowa Industrial Center.
Penske is participating in a RecruitMilitary Veteran Job Fair from 11 a.m. to 3 p.m. Thursday, June 20, at Dodger Stadium, 1000 Elysian Park Ave., Los Angeles. The job fair is open to active duty, veterans, guard/reservists and military spouses.
Penske Truck Leasing is providing commercial truck fleet maintenance services for 22 Ford 2013 E-450 liquefied petroleum gas (LPG)-powered bread delivery trucks owned byAlpha Baking Company, Inc., a national bakery products distributor and home to the iconic S. Rosen's brand. Operating in the Chicago-metro area, these vehicles are fueled by ROUSH CleanTech clean-burning, domestically produced and affordable propane autogas.
Loading posts...