Editor's note: This story is part of our "50 Stories of People Helping People" series. As we celebrate Penske's 50th anniversary in 2019, we are spotlighting associates every Friday who are making a difference in their communities.
Penske Truck Leasing has implemented fully digital and voice-directed truck fleet preventive maintenance processes for its fleet of more than 266,000 vehicles. Penske's innovative digital preventive maintenance approach improves accuracy and consistency while also reducing and eliminating paperwork, and ensuring documentation and compliance with regulations.
Penske Truck Leasing in Denver received the Employer of the Year award from Lincoln Technical College. Accepting the award are associates (from left) Monty Younce, area maintenance manager; Zach Endicott, district manager; Cecil Reed, district service manager; and Michael Campbell, area human resources manager.
Penske recruiters will be searching for qualified candidates at UTI-Dallas and WyoTech-Blairsville, Pennsylvania, to join its maintenance team.
Penske is recruiting qualified diesel technicians atLincoln Technical Institute, Denver, on Thursday, Sept. 18, and at WyoTech, Fremont, California, on Tuesday, Sept. 30.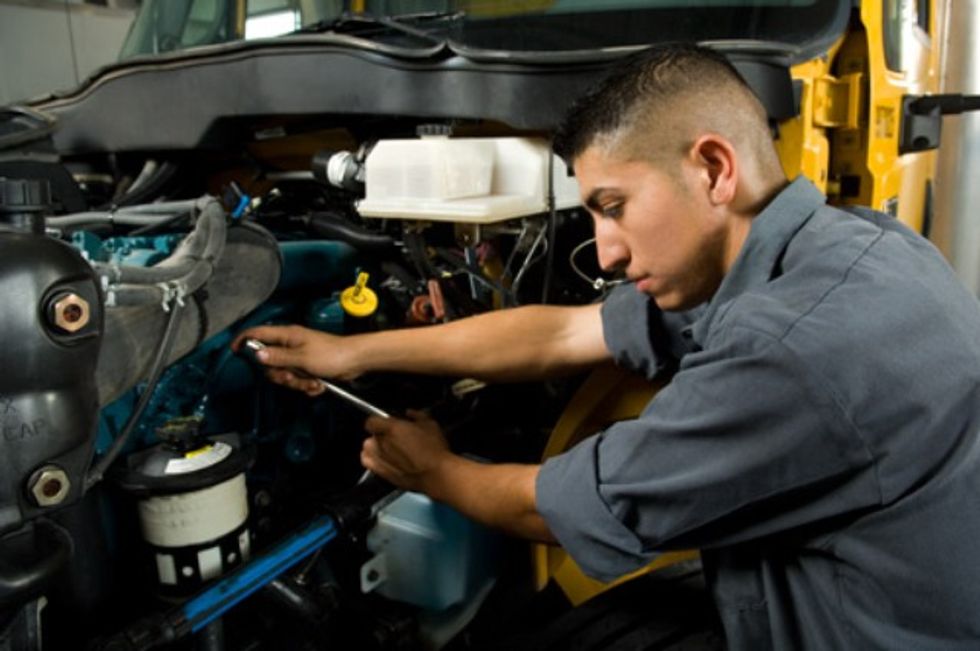 Penske will participate in SkillsUSA TECHSPO June 25-27 at H. Roe Bartle Hall and Municipal Auditorium, 301 W. 13th St., Kansas City, Mo. Exhibits run 8 a.m. – 4 p.m. June 25 and 26, and 8 a.m. – 3 p.m. June 27. The event is open to the public.
Lauded as the largest trade show for technical education, the SkillsUSA TECHSPO will feature hundreds of business and industry leaders who will meet and recruit nearly 16,000 students from all over the U.S. in technical, skilled and service occupations, and many others.
Loading posts...