Professional truck drivers are the face of our brand; they make impressions throughout their day that signify what Penske represents. Drivers are the faces behind what we do — helping move lives and businesses forward.
Professional truck drivers do more than shepherd deliveries on the open road. They are the face of the trucking industry, making an impression at every stage of their day.
Penske Logistics recognizes the challenges professional drivers face on the road, everything from weather, road conditions and the actions of other drivers.
Communities large and small depend on millions of professional truck drivers – dedicated men and women – to deliver both the staples of touchstone celebrations and everyday life.
Life's touchstone moments – holiday gatherings and family celebrations – would be less festive without professional truck drivers.
It was a morning like any other for Jamie Jones. He unloaded his truck at an early stop and was eager to get back on the road. Before leaving to continue his day, Jones wanted to quickly say goodbye to a fellow driver who was unloading his truck at the same location. He didn't expect anything more than a simple handshake.
As tales of trucking life leapt from the small screen, in such 1970s and '80s television programs as "Movin' On" and "BJ and The Bear," a teenaged Brian Tolle found himself drawn to the freedom of a life lived on the road.
For Tracy Swinea, driving has been a way of life for as long as she can remember.
Each morning, before his alarm clock has a chance to sound, Earl Taylor is coaxed into greeting a new day by the sound of his little dog Skyy, a Staffordshire bull terrier.
A trip west through Wyoming and Montana provided Barry Lackey with more than just breathtaking views of America's Heartland under twinkling stars on a clear and beautiful night.
Chances are if you have eaten a meal, shopped at a department store or watched your favorite television program with family and friends today, a truck driver had a hand in making it happen.
Chances are if you have eaten a meal, shopped at a department store or watched your favorite television program with family and friends today, a truck driver had a hand in making it happen.
Long removed from their role as payload escorts, charged with shepherding goods to their destinations, today's truck drivers have evolved into brand ambassadors.
Linda Carroll, Penske Logistics truck driver.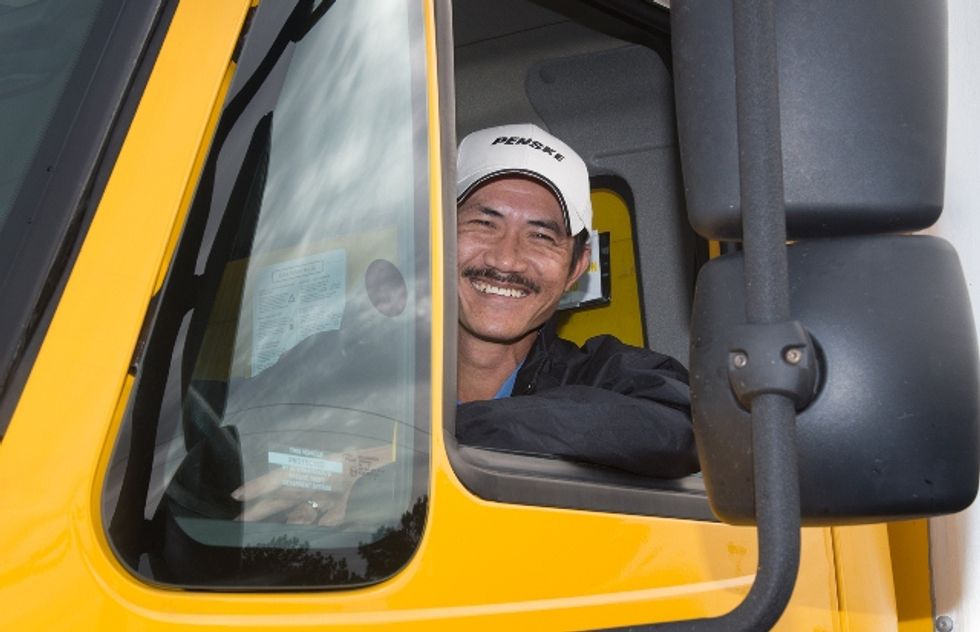 As the transportation industry wrestles with how to fill open truck driver positions, companies like Penske have adopted creative ways to recruit and retain experienced drivers.
Long removed from just posting newspaper ads seeking drivers, transportation companies like Penske are leveraging social media platforms, approaching non-traditional applicant sources and even putting boots on the ground in an effort to attract drivers.
William "Billy Goat" Thomas, a Penske hiker driver, has logged approximately 2.5 million accident-free miles.
Take a peek inside Glen Owens' truck, and chances are you will find plenty of healthy snacks, fruits and vegetables, and plenty of water.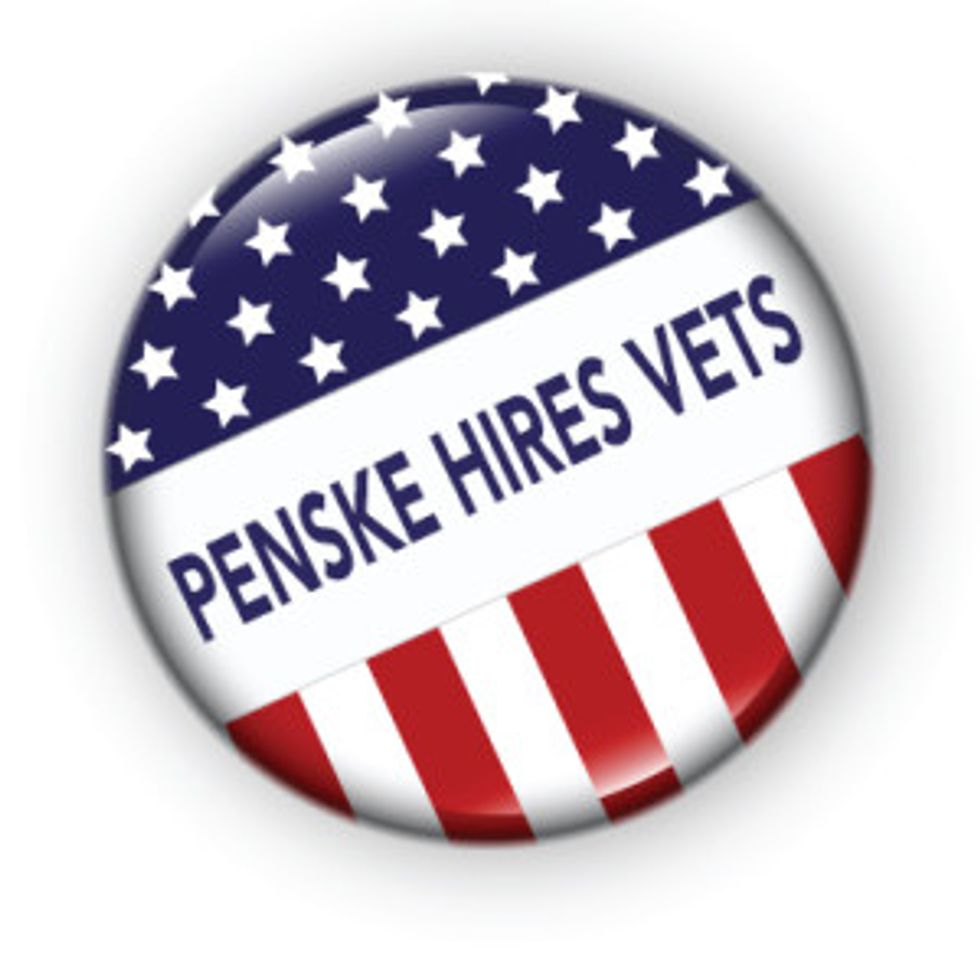 With their shared emphasis on precision, teamwork and safety, veterans of the U.S. military have proven to be ideal candidates for life on the road as Penske truck drivers.
Neil Kirk, Penske Logistics truck driver.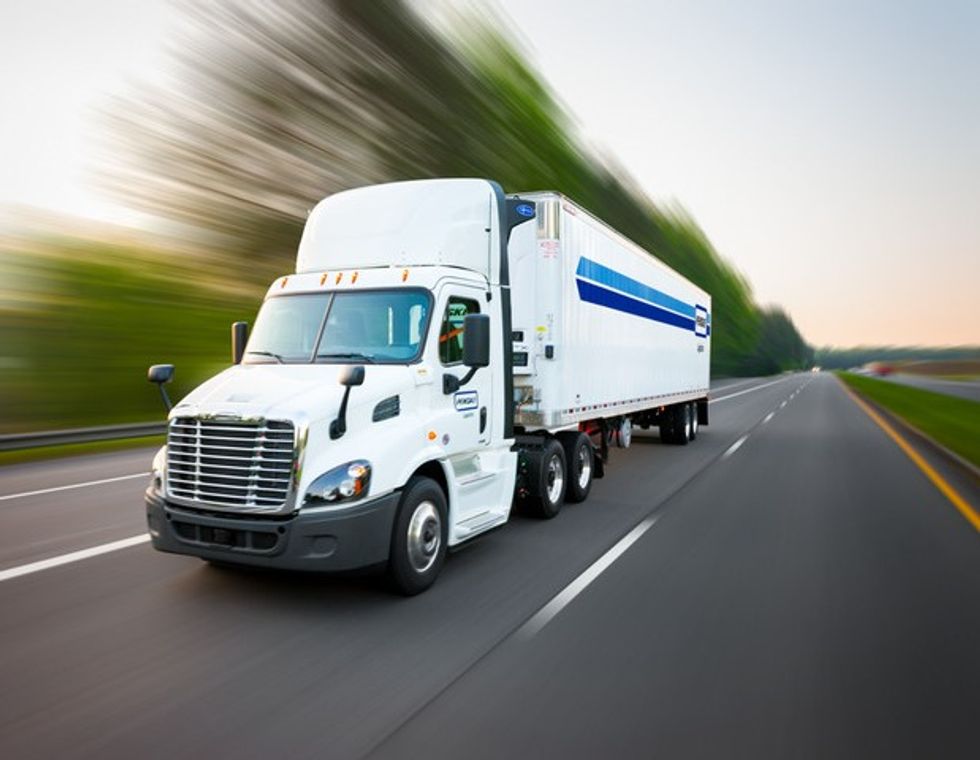 Throughout the year, Penske's professional truck drivers spend thousands of hours on the road traveling millions of miles. While the scenery may change, one thing remains constant for drivers: their dedication to safety.
"Our drivers' main focus behind the wheel is to maintain 360 degrees of awareness," said Stanley Stone, Penske's vice president of safety. "They focus on keeping their vehicle in the safest position to allow both space for the vehicle and time to make decisions."
Loading posts...