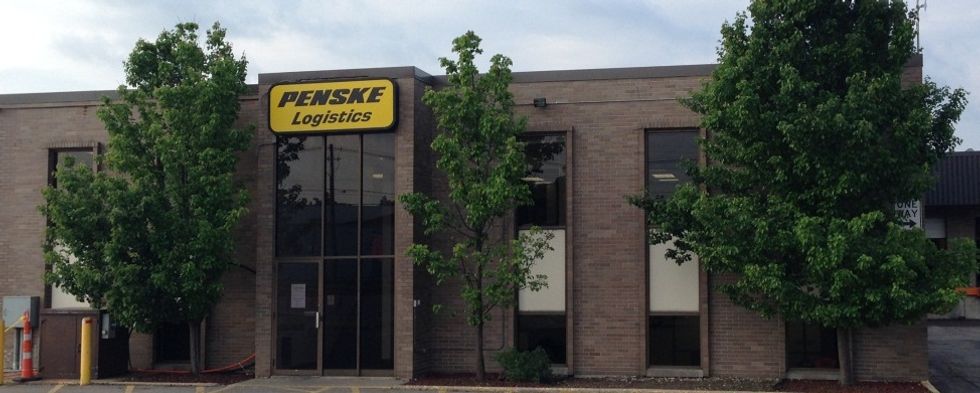 Penske Logistics has earned additional business with Ford Motor Company. Penske now operates a new warehousing and cross-dock facility in Coldwater, Michigan, adding 70 new jobs to the area. The facility began operation on June 2.
"We're pleased to have expanded our relationship with Ford and support their business growth," said Penske Logistics president Marc Althen. "The workforce here in Coldwater is skilled and experienced and we look forward to being a part of the community. We also appreciate the cooperation of the local officials who helped make re-opening this facility a smooth and easy process."
Penske Logistics, for the fourth time in company history, was recognized byFord Motor Company with a World Excellence Award for outstanding performance as its Lead Logistics Provider (LLP). The company was honored for its automotive logistics and supply chain solutions.
Sam Hornish, Jr. will pilot the yellow No. 12 Penske Truck Rental Ford Mustang in this Friday's NASCAR Nationwide series Feed the Children 300 race at the Kentucky Speedway.
Yesterday, in Kiev, Ukraine, the European Logistics Association (ELA) honored Penske Logistics and Ford Motor Company with the 2012 European Award for Logistics Excellence. The companies received the award for a case study submitted to the organization, which documented their close collaboration on the innovative Network Integrator concept developed by the two companies.
Penske Logistics has been awarded Ford Motor Company's Gold World Excellence Award. This is the third World Excellence Award Penske Logistics has earned from Ford and it is the second time the company has earned Gold.
Loading posts...