Everything seems big when you grow up the youngest of seven children, but nothing more so for Earl Taylor than his older brother's tall royal blue Kenworth tractor, with its tandem axles and twin stacks.
Penske Logistics professional truck driver Earl Taylor visited the White House this week and met with U.S. President Donald Trump as part of a Washington, D.C., advocacy visit by the American Trucking Associations (ATA). Taylor was there in his capacity as a member of the ATA America's Road Team. He also met Vice President Mike Pence.
Earl Taylor, a Penske Logistics professional truck driver in Orlando, Florida, is hoping to keep the company's streak alive and become the second associate in Penske history to serve as a Road Team Captain for the American Trucking Associations. He is seeking to succeed Neil Kirk, who is wrapping up his two-year term.
While attending the Mid-America Trucking Show, Penske's Neil Kirk (left) met F. Scott Darling, acting administrator for the U.S. Federal Motor Carrier Safety Administration.
Gregg Mangione, Penske Truck Leasing senior vice president of maintenance, stated that company truck technicians can learn many new things in "our system."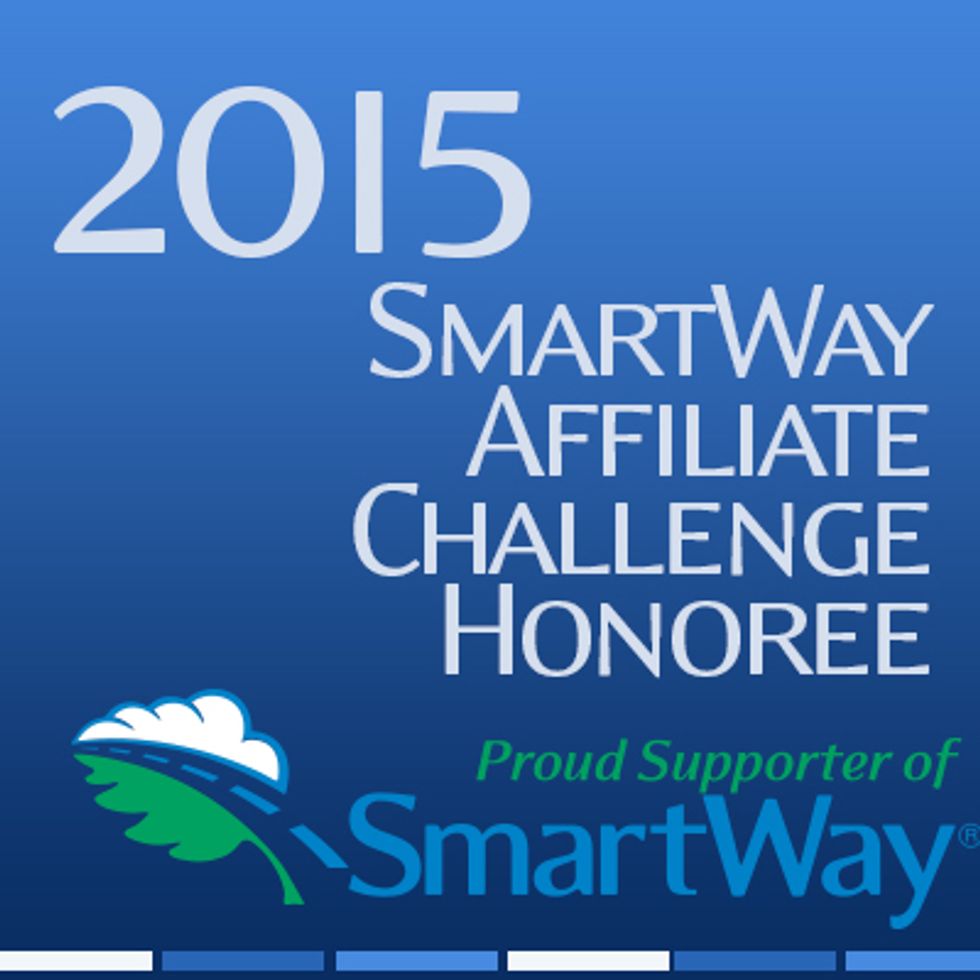 For the third straight year Penske Truck Leasing has been honored by the U.S. Environmental Protection Agency (EPA) as a SmartWay Affiliate Challenge Award winner. Penske is one of seven organizations across the United States to be given the award today at the Transportation Intermediaries Association (TIA) Capital Ideas and Exhibition Conference in Orlando, Florida.
"It is a tremendous accomplishment for our company to be recognized in this fashion," said Drew Cullen, Penske senior vice president of fuels and facility services. "The Penske team is committed to partnering with our customers and the EPA to develop and implement strategies that improve fuel efficiency, reduce fuel consumption and emissions, and in turn, reduce costs."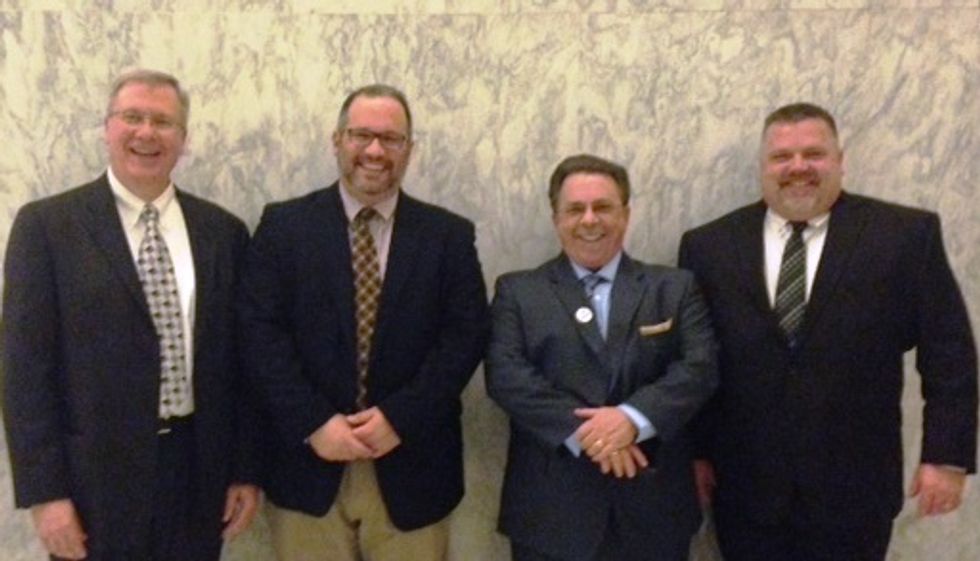 The popular phrase "third time's the charm" doesn't apply to Penske Logistics truck driver Neil Kirk after he was named a captain of the American Trucking Associations 2015-2016 America's Road Team on his second attempt. The announcement was made last night at a Capitol Hill event in Washington, D.C.
"I'm really thrilled and humbled," said Kirk, who spent his first day attending educational sessions and onboarding meetings. "It's not just my win – it's a company win. My friends and family supported me.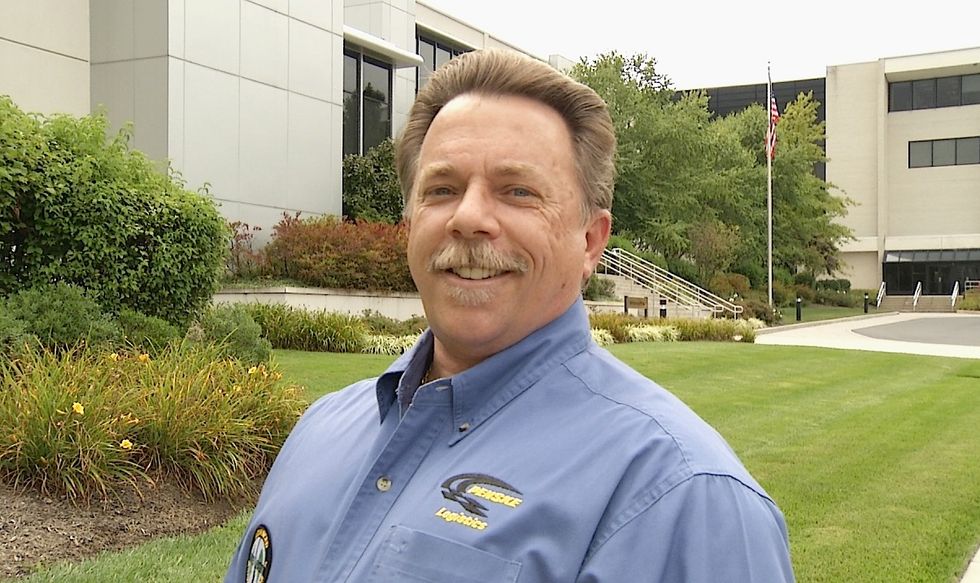 Neil Kirk will be the first to say you can't keep a good man down for too long. For the second time in his career, the experienced Penske Logistics semi-truck driver is one of 32 finalists for the American Trucking Associations America's Road Team, which is a national outreach program consisting of professional truck drivers who share superior driving skills and safety records. Kirk was a bit overwhelmed with the vetting process the first time through two years ago but he is making certain it won't happen again.
"I've been looking forward to this opportunity for two years," said Kirk, a truck driver in the New York City metro area, who became a Penske Logistics associate in 2008. "I'm better prepared this time around. Last time, I walked away bruised. I won't be nervous or intimidated now."
Penske Truck Leasing received some great news on Earth Day: it is a back-to-back winner of the U.S. Environmental Protection Agency (EPA)SmartWay Affiliate Challenge Award. One of 10 companies to win in 2014, Penske was also named a top honoree, cited for its strong marketing efforts.
Yesterday, the American Transportation Research Institute (ATRI) released the findings of its 2013 update to the operational costs of trucking. According to a news release, the ATRI's research tracks trucking costs from 2008 through 2012. Fleets participating in the study provide the data. This includes their financial and operational data. The report provides carriers with an important high-level benchmarking tool and government agencies with real-world data for future infrastructure improvement analyses.
The driver shortage remains a top concern for private fleets and for-hire carriers alike. The National Private Truck Council (NPTC) called the driver shortage a "chronic problem" in its 2012 Benchmarking Survey, and the American Trucking Research Institute's (ATRI) 2012 "Critical Issues" survey said the driver shortage placed fourth on the list of top industry concerns,with nearly 13 percent of respondents selecting it as the most serious issue.
The trucking industry and communities nationwide will join together Sept. 16 to 22 to honor America's truckers during National Driver Appreciation Week. TheAmerican Trucking Associations (ATA) coordinates the timing and marketing of the event, but the entire trucking industry embraces it.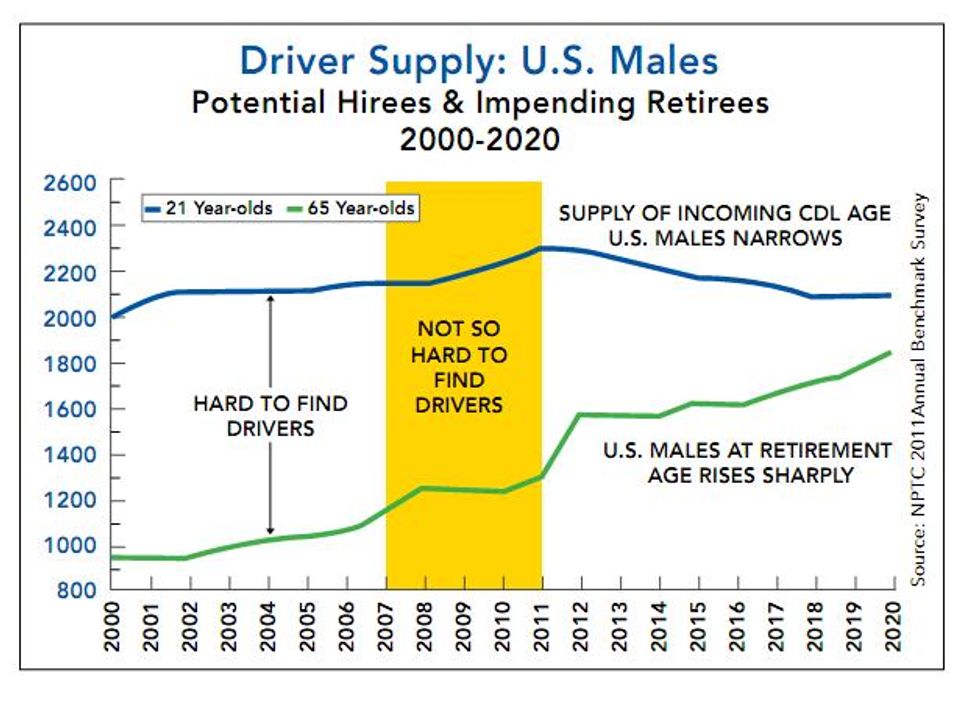 The availability of qualified truck drivers is always a long-term industry concern, but rebounding freight volumes in 2010 have brought the driver shortage issue back to the forefront and numbers continue to rise.
The American Trucking Associations (ATA) reported that the turnover rate for over-the-road truck drivers rose to 79 percent in the second quarter of 2011, the latest period for which figures are available. That figure marks a four-point increase over the first quarter and a three-year high. It is also the third consecutive quarter of increased churn in the driver market.
The Department of Transportation's (DOT)Federal Motor Carrier Safety Administration (FMCSA) is currently reviewing comments on its proposed safety regulation that would prohibit interstate commercial truck and bus drivers from using handheld cell phones while operating a commercial motor vehicle.
National Truck Driver Appreciation Week is now upon us, to celebrate the 3.2 million professional truck drivers across the U.S., according to the American Trucking Associations (ATA).
As Earth Day 2011 approaches, Penske Truck Leasing,Penske Truck Rental and Penske Logistics encourage everyone in the transportation and logistics sectors to consider joining the EPA's SmartWay Transport Partnership to help further reduce fuel consumption needs and emissions.
Loading posts...