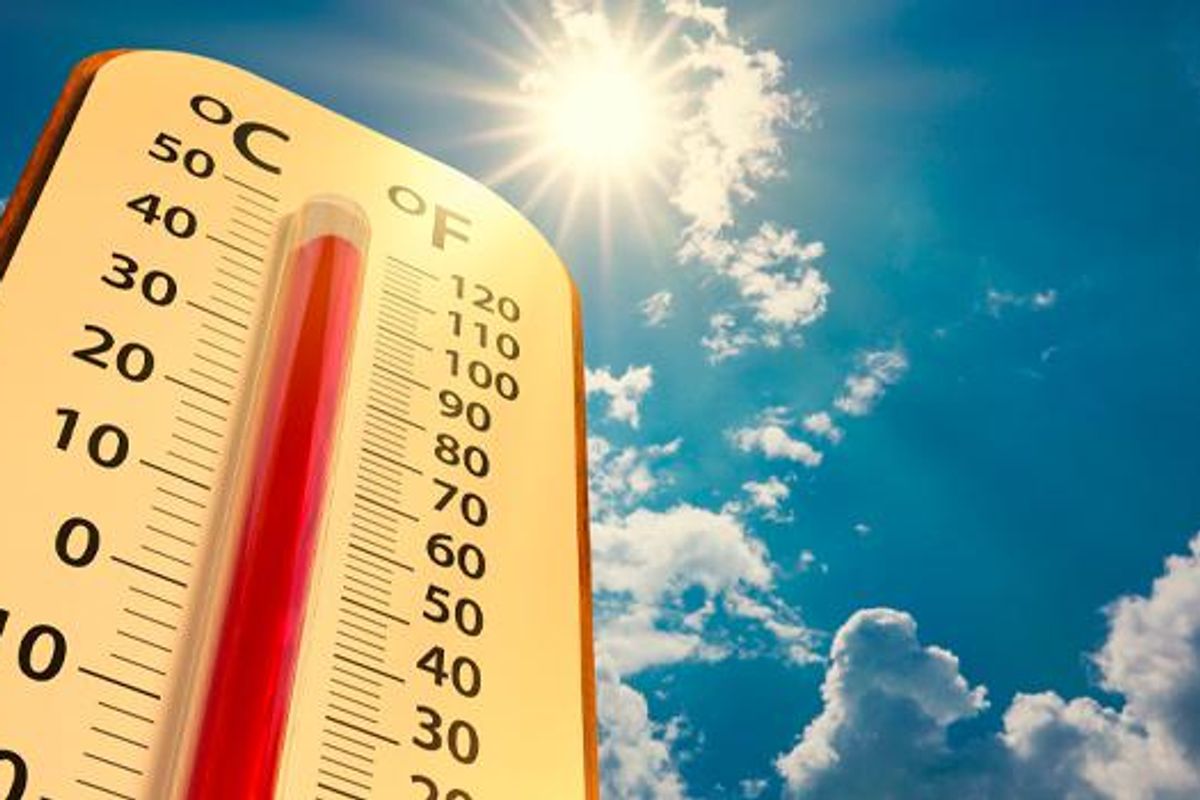 How to Beat the Summer Heat
It's no secret: the summer heat can be downright unbearable.
For professional truck drivers and Penske consumer renters alike, it is crucial to keep cool both at home and while traveling during this season.
---
So, in anticipation of the sizzling summer months, we reached out to our very own PJ Singh, a Penske Logistics professional truck driver and an American Trucking Associations (ATA) 2022-2023 Road Team Captain.
Here are his tips on how to beat the heat:
Dress for Success: Avoid fitted clothing. Aim for loose, light-colored clothing and headwear, and protect your eyes and skin with sunglasses and sunscreen.
Hydrate, Hydrate, Hydrate: Drink fluids regularly, even if you don't feel thirsty, to avoid dehydration.
Cool Off: Try to stay in air conditioning whenever possible to keep from overheating.
Take it Easy: Avoid strenuous activity and limit outdoor activity to morning and evening hours when it is cooler. When outside, stay in the shade as much possible and schedule frequent breaks.
Get Plenty of Rest: Being well-rested and alert plays a role in preventing a variety of heat-related symptoms and illnesses.
Additionally, ready.gov suggests that you educate yourself on the "signs of heat-related illnesses and ways to respond." They recommend the following: "If you are sick and need medical attention, contact your healthcare provider for advice and shelter in place if you can. If you are experiencing a medical emergency call 9-1-1."
Refer to the following infographic from the Center for Disease Control and Prevention (CDC) for the signs and symptoms of various heat-related conditions: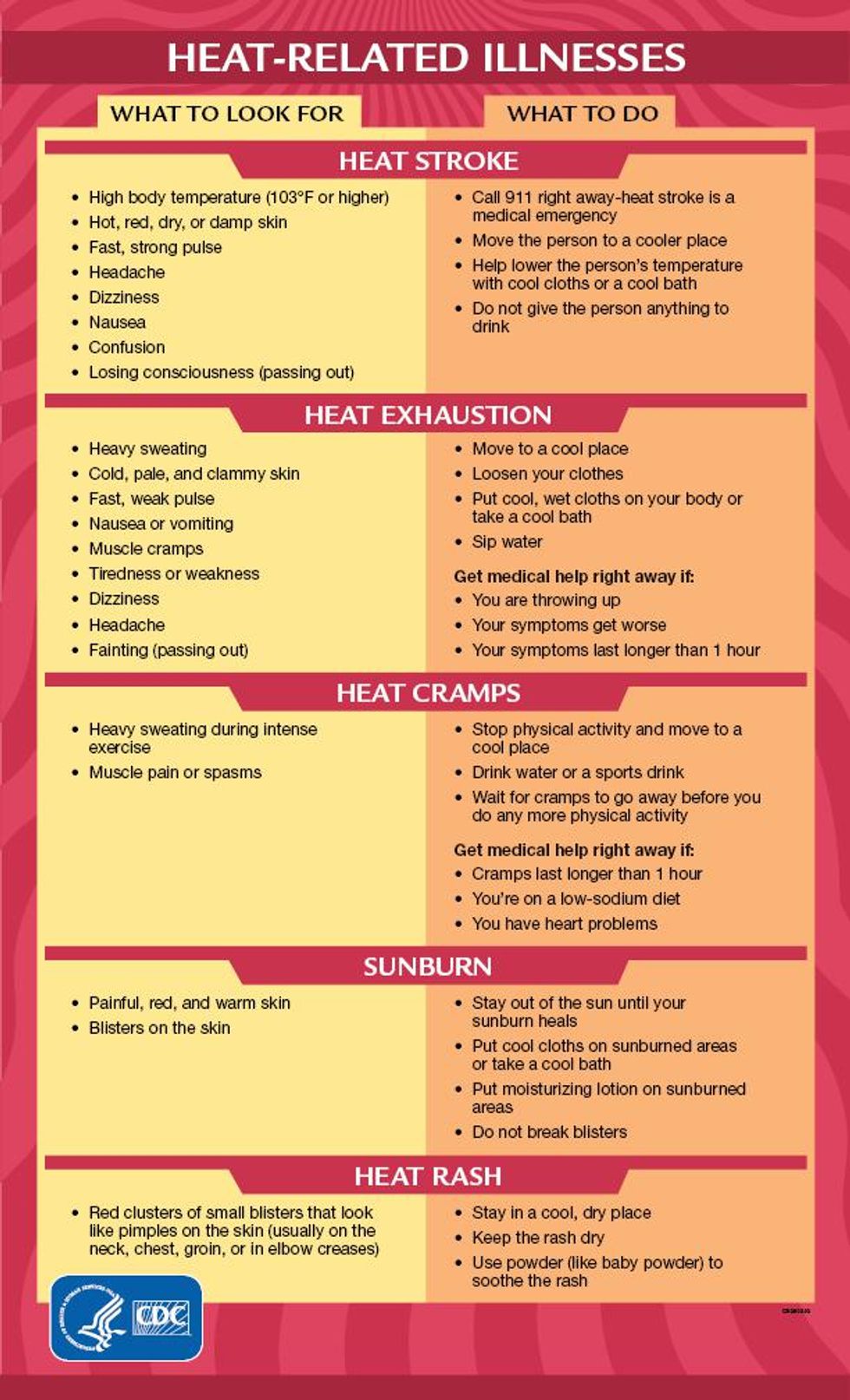 For more helpful information, visit the following links: