From plastic knickknacks to foam stress balls, conferences and trade shows are known for their freebies. Unfortunately, many of these items are often made from eco-unfriendly, single-use materials.
As a presenting sponsor of the Advanced Clean Transportation Expo — the world's leading sustainable transportation conference — Penske devised a new, earth-conscious approach to conference giveaways.

Each year, Penske partners with One Tree Planted to donate a tree on behalf of each ACT Expo attendee. The donation is directed to support wildfire restoration efforts in California, where the conference is typically hosted.
Last year, following the ACT Expo 2022, Penske donated more than 8,500 trees to restore habitats in California damaged by wildfires.
With larger and more severe wildfires becoming the norm in recent years, impacted landscapes often have a more difficult time recovering naturally. One Tree Planted identifies habitats in need of support and plants native species in appropriate densities for optimal recovery.
"Partnerships like the one we share with Penske enable us to do this impactful work around the globe," said Brittney Burke, Southwest project manager for One Tree Planted. "Funding from our corporate partners allows us to restore habitats and increase biodiversity in the areas that need us most."
The site prep entails salvage logging and removal of dead material to reduce further fire hazard. Trees are sourced from local nurseries, an added perk for the surrounding community. One Tree Planted partners with local organizations that staff professional tree planters and reforestation specialists to conduct the plantings accurately.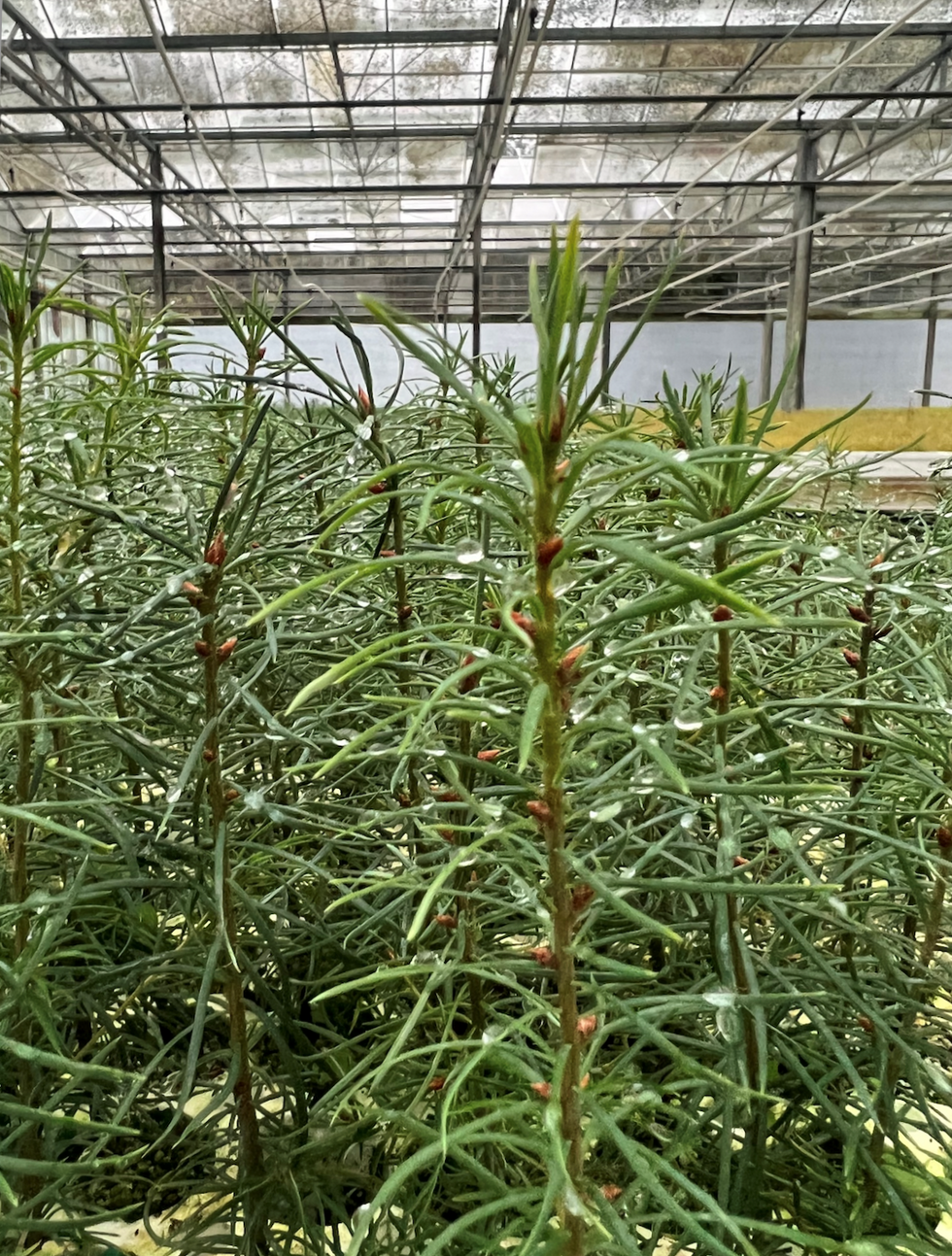 Before planting, trees start their life journeys in nurseries. Photo courtesy of One Tree Planted.
These restoration efforts have significant long-term environmental benefits, including erosion control, improved water quality and wildlife habitat enhancement. For example, one of the projects supported by Penske's 2022 donation provides drinking water for 80,000 people.
As ACT Expo's attendance grows each year, so do Penske's tree donations. Following ACT Expo 2023, Penske is donating 12,000 trees to support continued wildfire restoration efforts.
Through our support of One Tree Planted, industry-leading electric fleet and other cutting-edge sustainability initiatives, Penske remains committed to solutions that reduce waste and emissions and preserve precious resources. Learn more about Penske's commitment to environmental sustainability here.

By Catie Mannato