After final exams are completed and degrees are in hand, the next test many college graduates face is how to get all their stuff off campus and on to their next home.
Penske Truck Leasing will be an exhibitor at the BevOps Fleet Summit 2016, scheduled for May 10 to 13 at Red Rock Resort & Casino in Las Vegas.
Penske has teamed up with Golf Channel for a new #MovingDay Presented by Penske multi-platform branding campaign that encompasses Golf Channel's coverage of "moving day" across the world's professional golf schedule each week this season.
Penske Strategic Account Executive Mark McGee, center, accepts the Gold Carrier Award from Lowe's Vice President of Global Transportation Richard Gabrielson, left, and Director of Domestic Transportation Doug Chellman, right.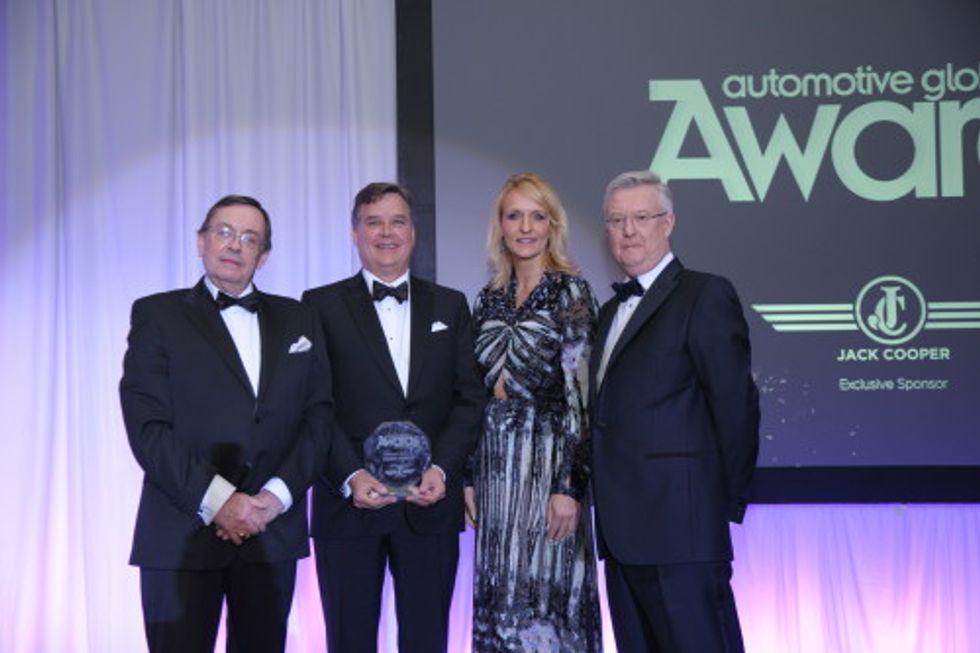 Posing with the Automotive Supply Chain magazine Corporation of the Year Award, are from left: Sam Ogle, magazine editor; Marc Althen, Penske Logistics president; Christiane Meyer, Penske strategic account executive; and Peter Wooding, chief executive of Three6Zero.
Penske Logistics has been given the North America Corporation of the Year Award by Automotive Supply Chain magazine. Penske was one of 17 companies and individuals rewarded for having achieved extraordinary success or for having pioneered a new way of thinking or working.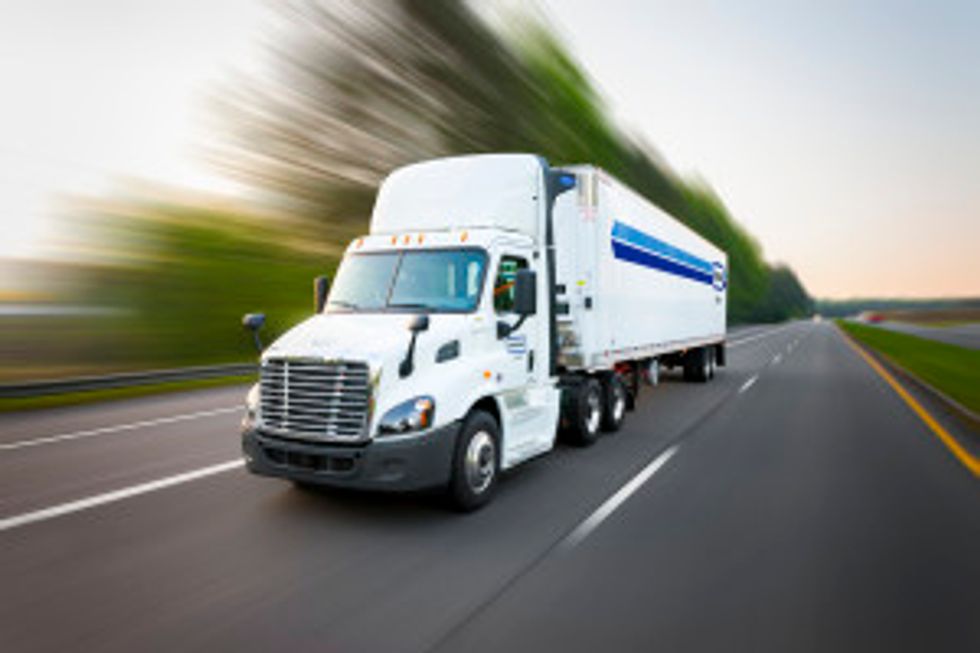 If you are a professional in the supply chain field Penske Logistics is inviting you to become a survey participant in the 2017 Third Party Logistics Outsourcing Study. Penn State University, Capgemini Consulting and Penske are again collaborating on the next edition of this popular study that helps identify key market trends.
Please note, your answers are completely confidential and you can receive a complimentary copy of the study's findings upon its release. The study's results will be presented in a panel discussion at this fall's Council of Supply Chain Management Professionals (CSCMP) Annual Global Conference in Florida.
Penske Truck Leasing will be an active participant in the 2016 Advanced Clean Transportation (ACT) Expo. Running from May 2 to May 5, the conference returns to the Long Beach Convention Center in Long Beach, California. Penske is the Presenting Sponsor and is sole sponsor for the first-ever ACT Expo Fleet Awards. Penske will have a Freightliner Cascadia compressed natural gas (CNG) tractor from its rental fleet on display in booth 1345.
Penske Truck Leasing is ringing in Earth Day 2016 with its fourth consecutive SmartWay Affiliate Challenge Award. The company is one of seven organizations, and the only transportation corporation, being accorded with this designation by the U.S. Environmental Protection Agency (EPA). The American Trucking Associations (ATA) is also an honoree.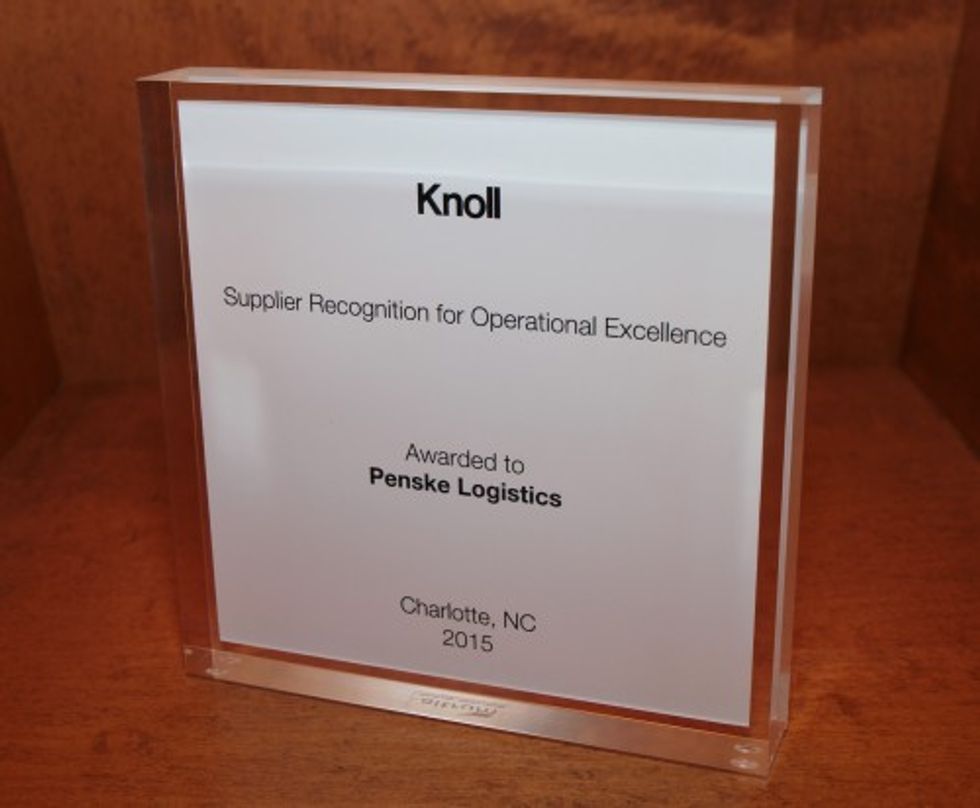 Knoll, Inc., has bestowed upon Penske Logistics its 2015 Operational Excellence Award, to recognize the third-party logistics provider's strong performance in the areas of cost, quality and service.
"Our company appreciates the recognition that Knoll has provided to Penske Logistics," stated Marc Althen, Penske Logistics president.
Members of Penske's United Way at Work Committee accept the Eagle Award from the United Way of Berks County for the company's support of the organization's annual fundraising campaign.
Inbound Logistics magazine is conducting its annual Top 10 3PL Excellence Awards, and Penske Logistics would appreciate your vote!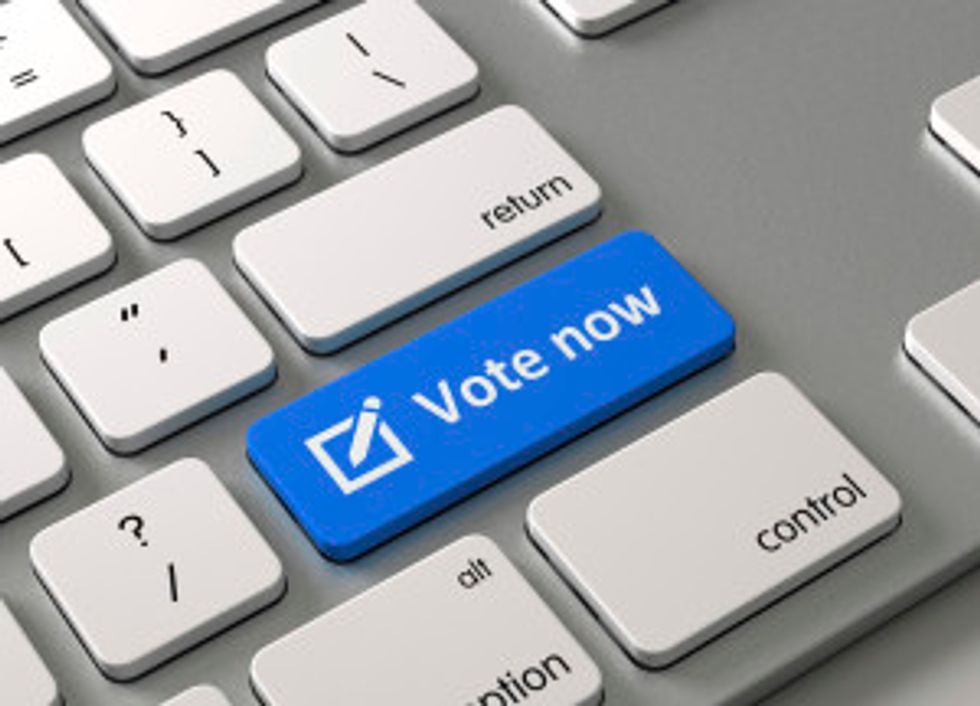 The team at Penske Logistics works year-round to help fuel their customers' success, and this is an opportunity to recognize them by clicking here to vote for Penske as your favorite third-party logistics provider.
As Penske Truck Rental prepares for another busy spring and summer moving season, the company will once again support the Paralyzed Veterans of America (PVA) through its #OneWay4PVA program.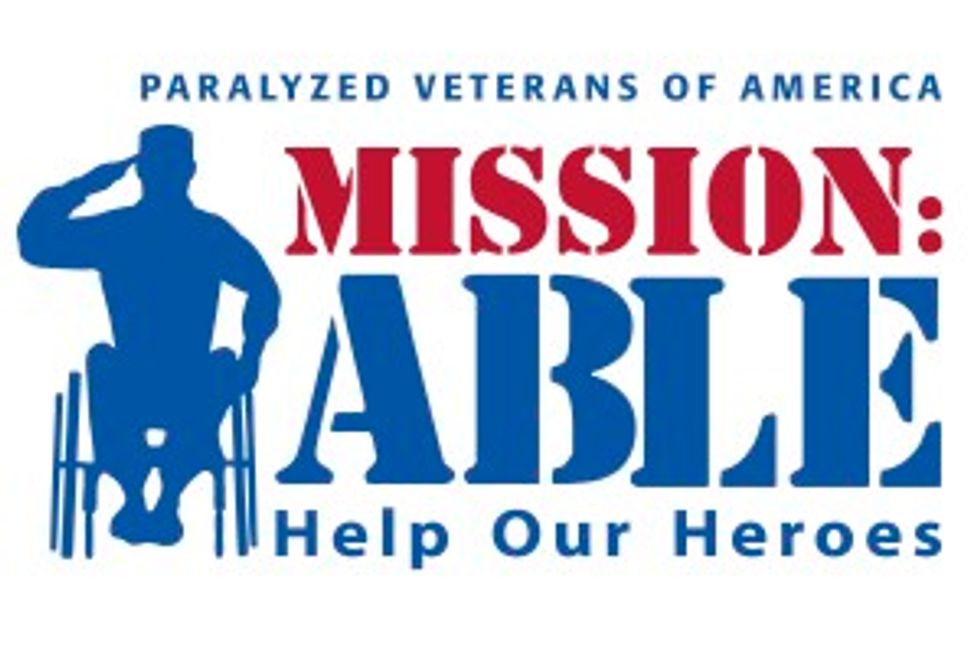 Penske customers who book a one-way moving truck rental are offered the opportunity to donate $1 to PVA. If they choose to donate, Penske Truck Rental also donates $1.00 to the cause.
Summer is peak moving season, so be sure to reserve your moving truck early.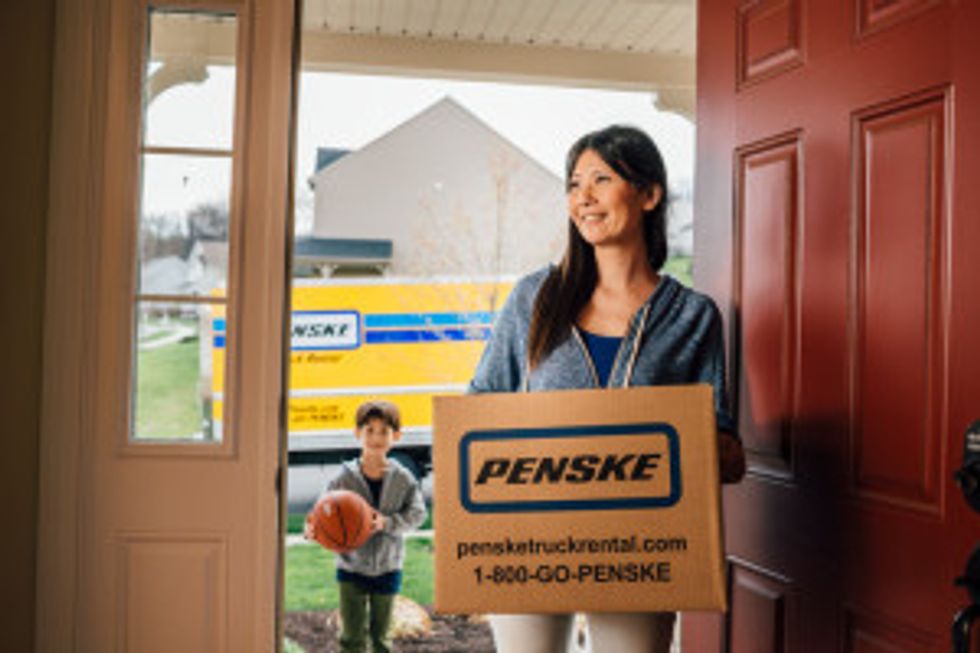 "Starting in spring and through Labor Day we see our greatest demand for household moving truck rentals," said Jeff Werner, director of Penske's rental contact centers. "The law of supply and demand is at play – and that can affect both availability of trucks and prices. We encourage renters to start looking early so they have the best options."
Body shop technicians at Penske Truck Collision Repair Centers specialize in commercial vehicle recovery, repairs and finishing. Each year, body shop technicians repair more than 20,000 commercial vehicles.
Distracted driving has become one of the biggest safety issues facing drivers in this country. It is estimated that drivers spend more than half their time behind the wheel focusing on things other than actually driving.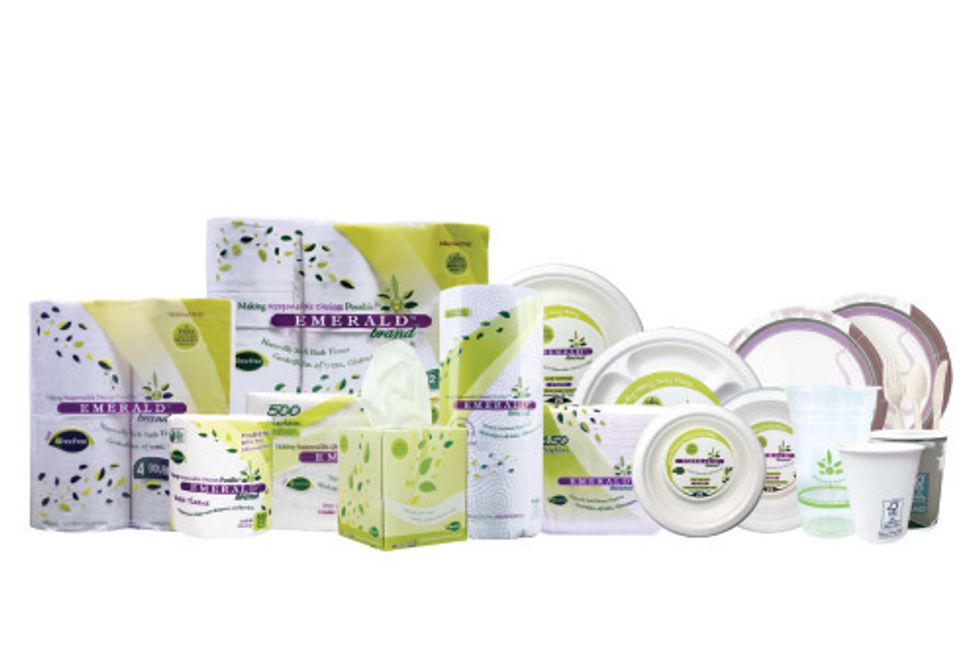 Emerald Brand, a maker of daily use disposable products that are sourced from sustainable and alternative materials, is introducing several Penske Truck Leasing compressed natural gas (CNG) fueled trucks into its fleet. The Syosset, New York-based company will further its conservation mission with the transition.
"We are always striving to discover new ways to help the environment and reduce our footprint, and the conversion to CNG fueled trucks was the next sustainable step for our company to help deliver our products to clients in the most environmentally friendly way possible," said Jaclyn McDuffey, Emerald Brand managing director.
Gregg Mangione, Penske Truck Leasing senior vice president of maintenance, stated that company truck technicians can learn many new things in "our system."
Penske Truck Leasing will showcase its leasing, maintenance, rental, logistics and fleet safety expertise as an exhibitor and sponsor of the National Private Truck Council (NPTC) 2016 Education Management Conference & Exhibition from April 24 to 26 in Cincinnati.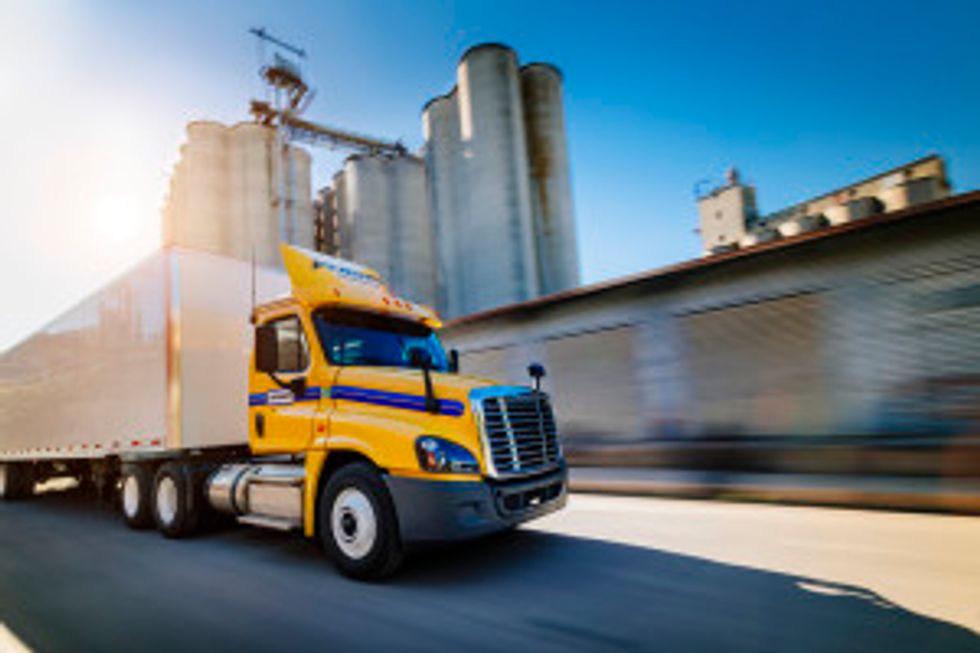 "As a longtime sponsor and exhibitor at NPTC, we have always found this expo to be a valuable opportunity to connect with fleet leaders from throughout the industry," said Jim Lager, senior vice president of sales for Penske. "We look forward to working with our customers and other conference attendees to identify solutions that mitigate risks and volatility in their fleet operations and help them move their products safely, efficiently and successfully."
Loading posts...