Penske recruiters will participate in career fairs at University of Northwestern Ohio (UNOH) and Universal Technical Institute (UTI) schools nationwide throughout October to fill a variety of positions.
Penske will be at the RecruitMilitary Job Fair from 11 a.m. to 3 p.m. Thursday, October 2, at Paul Brown Stadium, Two Paul Brown Stadium, Cincinnati, Ohio. The job fair is open to active duty, veterans, guard/reservists and military spouses.
Global third-party logistics providers are optimistic about the current state of the industry along with the future revenue growth of both their individual companies and the regional 3PL industry as a whole. Among service providers in North America, Europe and Asia Pacific, e-commerce and near shoring are among the factors contributing to the most significant growth.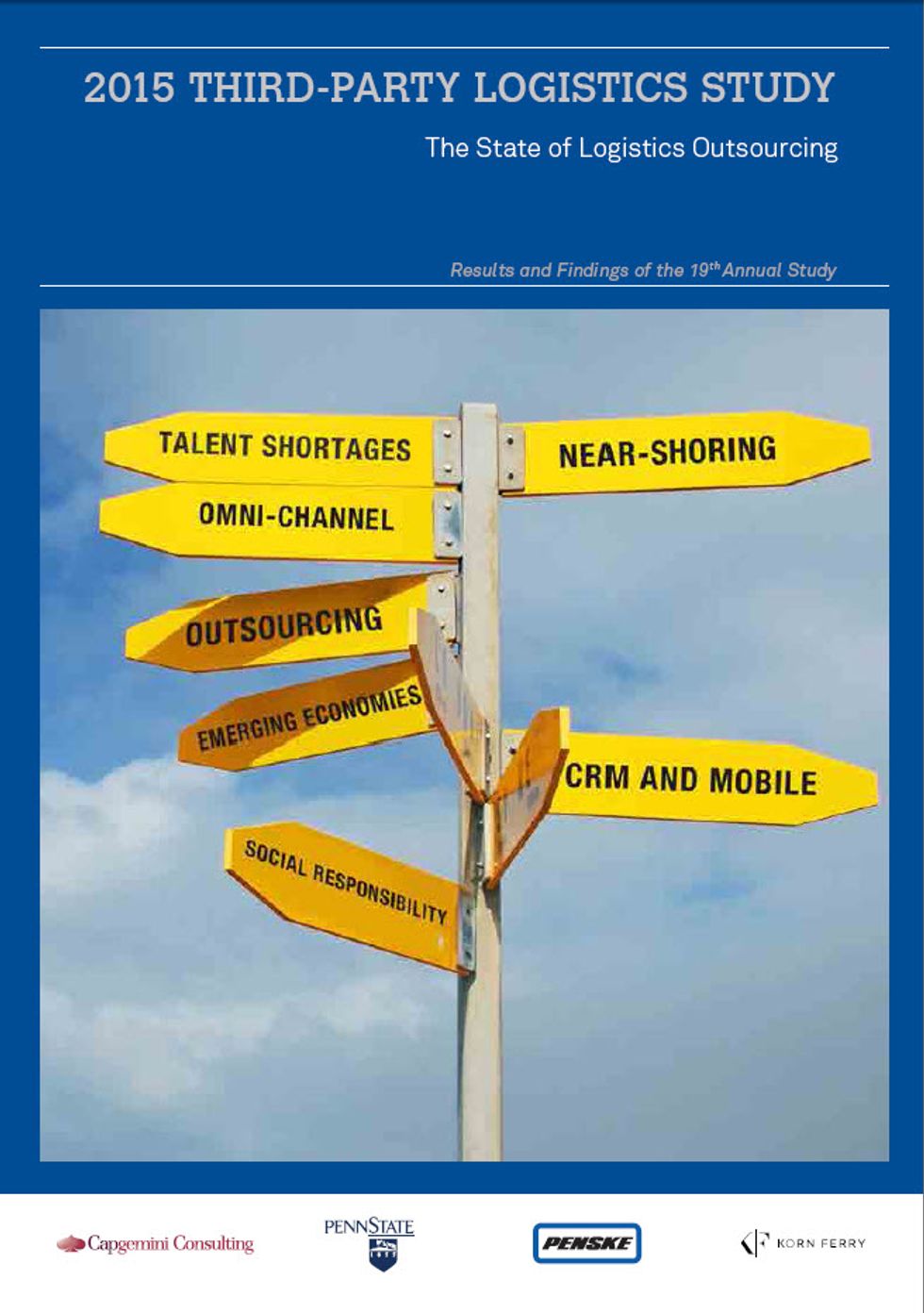 Third-party logistics providers and the shippers doing business with them are continuing to collaborate and strengthen their relationships. That collaboration is contributing to the positive results they are experiencing from their partnerships, and a majority of shippers—92 percent—reported that their relationships with 3PLs generally have been successful. Among 3PLs, that number increased to 98 percent.
The findings are part of the 19th Annual Third Party Logistics Study: The State of Logistics Outsourcing.
Cupid's arrow may have been a little off the mark, but a fateful tire change led to love for a pair of truck drivers.
During the last day of the2014 Automotive Logistics Global Conference at the MGM Grand in Detroit there were multiple sessions about the impact of Mexico's economic growth. A Penske Logistics senior leader appeared on one panel, while another session saw a presentation from the governor of the Mexican state of Guanajuato.
The Council of Supply Chain Management Professionals(CSCMP) Annual Global Conference takes place in San Antonio, Texas, September 21 - 24 at the Henry B. Gonzalez Convention Center. Here are a few of the hot topics you will be hearing about during the event.
The first full day of the 2014Automotive Logistics Global Conference in Detroit brought together car makers, their suppliers and third-party logistics providers to discuss a host of impactful issues. Informative panels filled with experts highlighted the importance of the supply chain, the necessity of Just-in-Time production practices and the ability of 3PLs like Penske Logistics to work with a car manufacturer's myriad roster of suppliers to bring completed vehicles to the consumer.
As a professional driver forPenske Logistics, Barbara Deal considers herself lucky to have a job where she can see impressive sites and meet incredible people.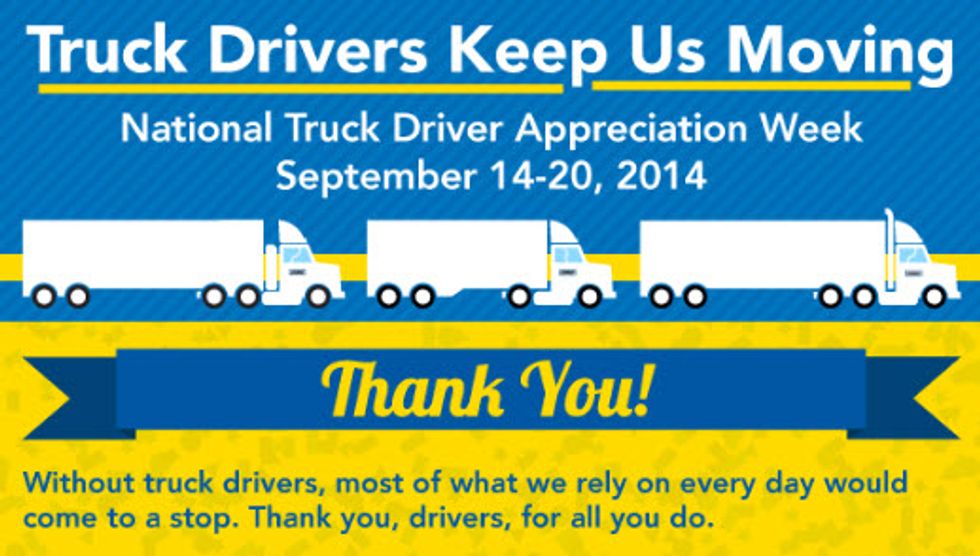 Without truck drivers, most of what we as consumers rely on every day would come to a stop. In honor of National Truck Driver Appreciation Week from Sept. 14-20, Penske Logistics is thanking and recognizing the nation's 3.2 million professional truck drivers -- including the 3,000 at Penske -- who keep America moving forward.
Do you want to join a winning driving team? Visit GoPenske.com/drivers. You'll enjoy great pay, excellent benefits and lots of home time.
On any given day, Anthony Clemons is just as likely to have his hands grasping a steering wheel as clutching a trumpet.
Penske Logistics truck drivers drive like a champion hauling freight for some of the world's best companies. Penske is looking for experienced professionals to join its winning driving team to help deliver products safely, efficiently and on time.
Food Logistics magazine recently namedPenske Logistics to its 2014 Top 3PL and Cold Storage Providers list. Food Logistics, the only publication dedicated exclusively to global supply chain solutions for the food and beverage industry. The Top 3PL & Cold Storage Providers serves as a resource third-party logistics and cold storage providers whose products and services are critical for companies in the global food and beverage supply chain.
Every two years, America's Road Team conducts a search for the nation's best drivers. Penske Logistics driver Neil Kirk has been nominated to join this elite crew.
America's 3.2 million professional truck drivers help keep this nation moving – every day, rain or shine – by transporting the goods and services that are important to us.Penske Logistics joins the American Trucking Associations (ATA) to honor these hard-working truck drivers during National Truck Driver Appreciation Week, Sept. 14-20.
Penske is recruiting qualified diesel technicians atLincoln Technical Institute, Denver, on Thursday, Sept. 18, and at WyoTech, Fremont, California, on Tuesday, Sept. 30.
Penske Logistics is recruiting qualified candidates for its Supply Chain Leadership Program (SCLP) at the following campuses to discuss the SCLP with students and alumni: Sept. 17 atUniversity of Texas, Arlington, Texas, and Sept. 18 at University of North Texas, Denton, Texas.
Penske is participating in theVeteran Recruiting Services Virtual Career Fair Thursday, Sept. 11. The event is open to active duty, veterans, guard/reservists and military spouses.
Loading posts...