Editor's note: This story is part of our "50 Stories of People Helping People" series. As we celebrate Penske's 50th anniversary in 2019, we are spotlighting associates every Friday who are making a difference in their communities.
Penske's Manteca, California, location used a celebration as an opportunity to help a local women's shelter.
Penske is celebrating its 50th anniversary this year. One of the biggest ways the company has celebrated with associates is with a mobile truck tour that will have stopped at over 110 district locations across North America between May and September.
The tour featured virtual reality activities, games, a video of Penske's history and a lot of great food for associates.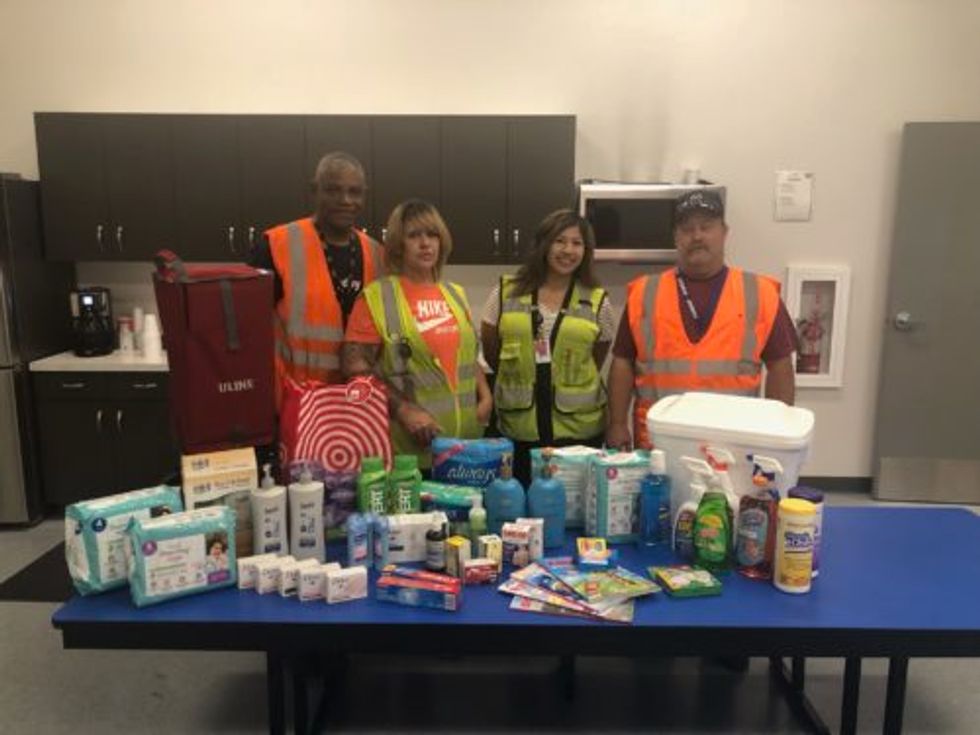 (From left) Terry Nelson, Christine Reyes, Selena Mendez and John Pelot were among the Manteca, California, associates who donated items to Haven for Peace.
The Manteca facility had over 120 associates show up to the Penske Truck Leasing 50th Anniversary Mobile Truck Tour and decided to give back to their community in every way they can. They donated items to the Haven for Peace Emergency Women's Shelter, which helps provide shelter for women ages 18-65 and their children.
The associates collected items in need for women and young children, including diapers, soap, shampoo and nonperishable food items. Along with that, associates took the leftover food from the 50th celebration to the shelter, so the shelter could freeze the food for upcoming meals.
Operations Supervisor Alvaro Grijalva said that the cooks at Haven for Peace were excited to have prepared meals.
"We did not tell the staff that we were coming, so it came as a bit of a surprise," Grijalva said.
"In 95-degree weather the cooks gave us hugs, because for one night, they were able to use the leftover food and beverages to nourish women and children for that night," Grijalva added.
Grijalva explained that they were proud to be representing Penske.
"We were proud to wear our vests inside the facility to promote what our brand is truly about," said Grijalva.
"We live our brand through our brand values: progress, partnership, responsibility, learning and diversity," Grijalva said. "It sparked associate conversation as to what more we can do for our community and other charitable organizations."
By Emma Creamer, Communications and PR Intern