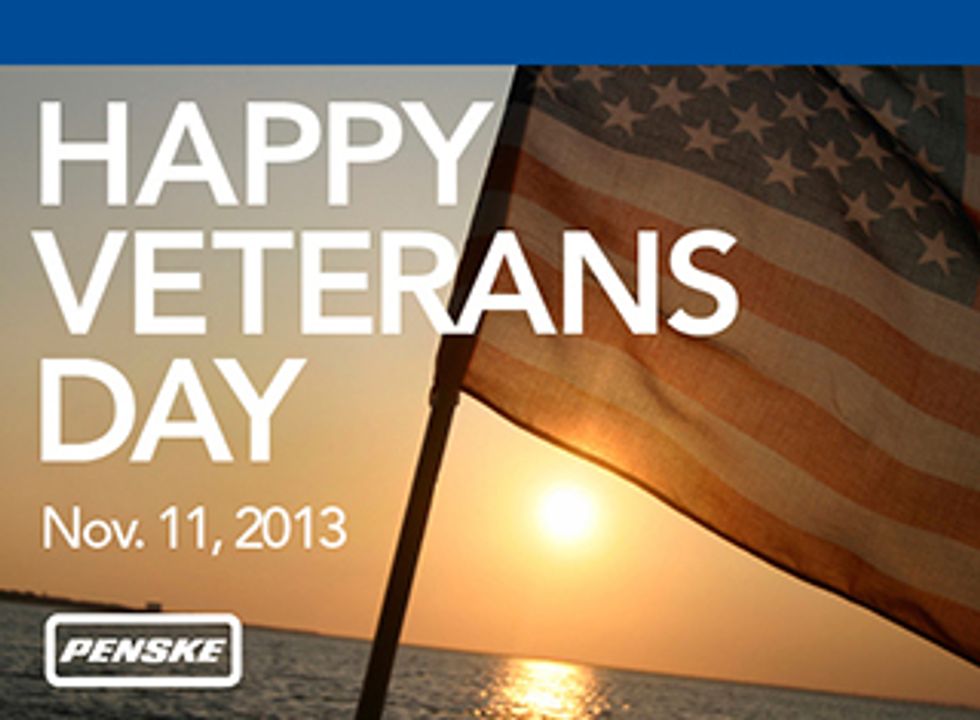 Penske has been named to G.I. Jobs magazine's Top 100 Military Friendly Employers® list for the third consecutive year.
The magazine recognizes military friendly companies that demonstrate commitment to recruiting America's veterans. Penske ranked 68th on the overall 2014 Top 100 list.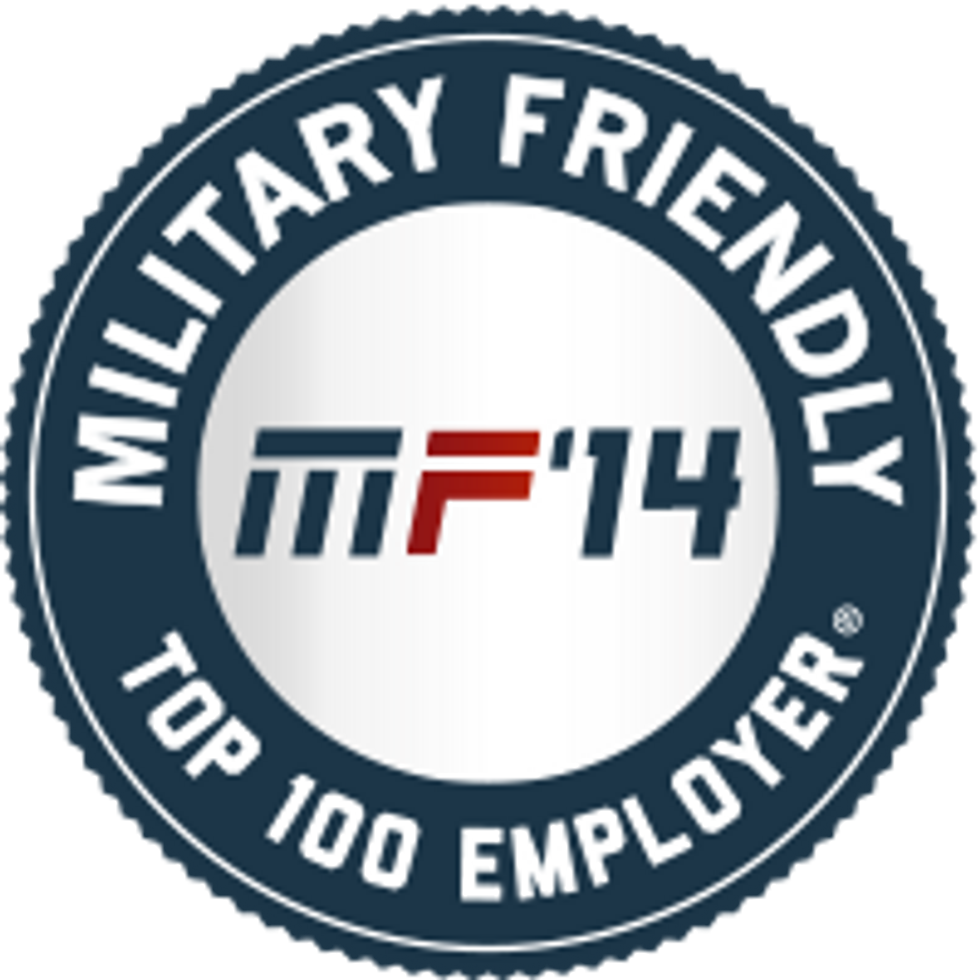 "We're honored to be recognized again on the Top 100 Military Friendly Employers List," said Ken Hurley, Penske's senior vice president of human resources. "We're especially pleased to be acknowledged on Veterans Day – a day when Penske thanks and recognizes veterans and active military personnel for their selfless, valuable contributions to our nation and our organization. We appreciate the values, work ethic and leadership skills veterans bring as associates to our teams."
How Does Penske Support the Military?
Recruitment
Penske actively recruits veterans nationwide by promoting employment opportunities in military publications, on veterans' job boards and at military virtual and in-person career fairs.
Penske has increased its veteran hiring at a rate of approximately 2 percent year over year since 2010. To date this year, 13 percent of Penske new-hires were veterans, filling technician, vehicle maintenance supervisor/manager, driver, and sales and customer service positions. Almost 1,100 associates are veterans.
Support of Associate Reservists
Employer Support of the Guard and Reserve (ESGR), an agency of the U.S. Department of the Defense, recognizes Penske for supporting associates who serve in the military. So far this year, 37 Penske associates have been on military leave. Ten are presently serving.
Partnerships with Military-Friendly Organizations
Penske is proud to partner with numerous military-friendly organizations, including Military Warriors Support Foundation, Support Military Spouses, World T.E.A.M. Sports, Furnishing Hope, and Toys for Tots.
Penske signed up for the Vet Friendly Challenge, pledging to join other companies in an effort to hire 50,000 veterans and their spouses by 2018.
Between Memorial Day 2013 and Memorial Day 2014, Penske Truck Rental is inviting its consumer rental customers to donate $1 to support the Paralyzed Veterans of America's Mission: ABLE when they rent a one-way truck. The Mission: ABLE campaign helps ensure that veterans with disabilities get the care, benefits and job opportunities they've earned and deserve.
To multiply the impact of its customers' contributions to helping our veterans, Penske Truck Rental is matching the first $1 donation its customers make during the duration of the campaign.
Helping our Troops
All across the nation Penske associates volunteer for organizations to support our military, such as Wreaths Across America and Penske Cares for our Troops.
Penske offers discounts on truck rentals for active military members and veterans when reserving one-way truck rentals online.
Are you a veteran with a deep passion for customer service and high ethical standards? Visit Penske's military careers page or follow our job posts using Twitter: @GoPenskeCareers. We offer competitive wages and a wide range of benefits. Penske is an Equal Opportunity Employer.
Check out a clip from "Fox and Friends" featuring Penske and other businesses supporting veteran hiring.
By Kandace Wertz