The seventh edition of the Penske Truck Rental Top Moving Destinations list contains a number of familiar markets across the United States, with Atlanta once again in the top position. Making an appearance in the top 10 for the first time since 2012 is Charlotte. Interestingly, only three states (Georgia, Florida and Texas) account for half of the placements.
During the six years that we've published the Penske Truck Rental Top Moving Destinations list, there have been two constants: our customers continue relocating en masse to the Sun Belt region of the United States and Atlanta winds up as the premier destination.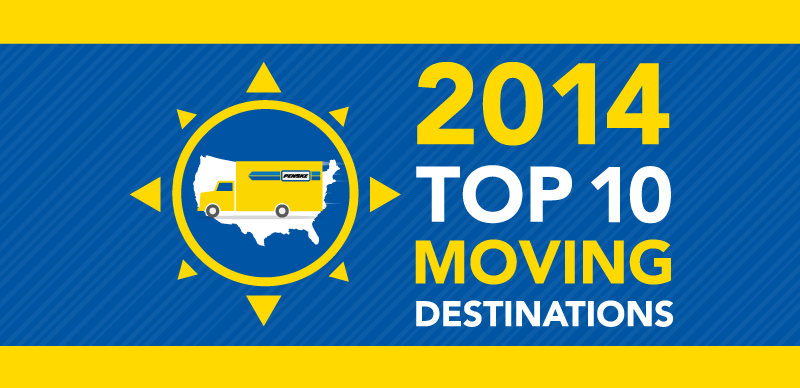 America is on the move, folks, and it may not be where you would expect. According to data compiled by Penske Truck Rental, do-it-yourself movers continue to migrate to the warm and sunny areas of the Southeast and Southwest. Over the last five years, Penske Truck Rental's Top 10 Moving Destinations list consistently finds Atlanta at the top. This year is no exception. Where is everyone else going? Read on to find out.
Penske Truck Rental 2014 Top Moving Destinations*
Loading posts...