Increased transportation costs and tightened trucking capacity are generating more opportunities for third-party logistics companies and intermodal freight transportation.
Joe Gallick, senior vice president of sales at Penske Logistics, said a challenging economy lends itself well to 3PLs as companies realize the need to leverage assets to be "agile and flexible and to consider different modes." He added, "modal shift is something we see quite regularly."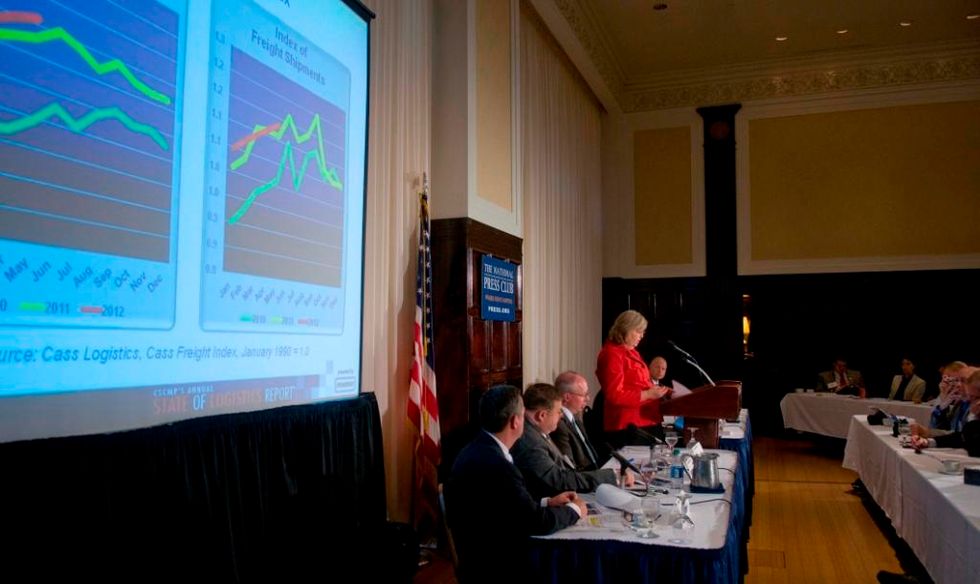 Gallick, along with other industry executives, spoke in a panel discussion at the National Press Club in Washington, D.C., following the release of the 23rd Annual State of Logistics Report, introduced by the Council of Supply Chain Management Professionals (CSCMP) and presented by Penske Logistics on June 13.
Rosalyn Wilson, senior business analyst at Delcan and the author of the report, said the third party provider and forwarding sector of the economy was up 9 percent and gaining strength at the end of 2011.
Wilson said U.S. business logistics costs rose 6.6 percent to $1.28 trillion in 2011. In addition, transportation and inventory carrying costs increased in 2011. Transportation costs increased 6.2 percent due to higher rates, while inventory carrying costs increased 7.6 percent due to higher costs for taxes, obsolescence, depreciation and insurance.
Capacity within the trucking industry has continued to tighten, due in part to increased regulations, such as Compliance, Safety and Accountability. New hours-of-service regulations that take effect in July 2013 will reduce the number of hours a driver can work, further tightening capacity. What's more, many companies are having a hard time finding drivers.
"By the end of 2011 about 18 percent of carriers surveyed by TCP reported 6 to 10 percent unseated trucks," Wilson said.
Wilson cautioned attendees that capacity will remain tight. "I urge everyone to begin making contingency plans for the day you cannot get a truck," Wilson said. "The railroads are standing by with a great offer and have the capacity to take up the slack."
Interview with Penske Logistics' Joe Gallick
Interview with report author Rosalyn Wilson
Interview with moderator Rich Thompson
Trucking companies are already partnering with rail to avoid problems caused by the driver shortage and to avoid the cost of acquiring new equipment or put off replacing older equipment, the report said.
Freight volumes for trucking and rail increased in 2011. Trucking, which comprises 77 percent of the transportation component, posted a 6.2 percent rise, while the railroad sector saw a 15.3 percent increase. Intermodal volume throughout 2011 increased 5.4 percent to 11.9 million containers and trailers.
"It is becoming a more preferred method of moving goods," Wilson said.
John Lanigan, executive vice president and chief marketing officer at BNSF Railway, said the company's domestic intermodal growth is up double digits.
To help facilitate efficient intermodal movements, BNSF is purposely building its newest intermodal facility in Kansas City outside of town so there is room for companies to build distribution centers near it. "These thousand-acre industrial parks are selling out in four to five years of us opening up a new intermodal facility," he said.
Technology is also changing how goods are moved. Greater data is available and warehouse and transportation management systems can analyze the information to streamline operations.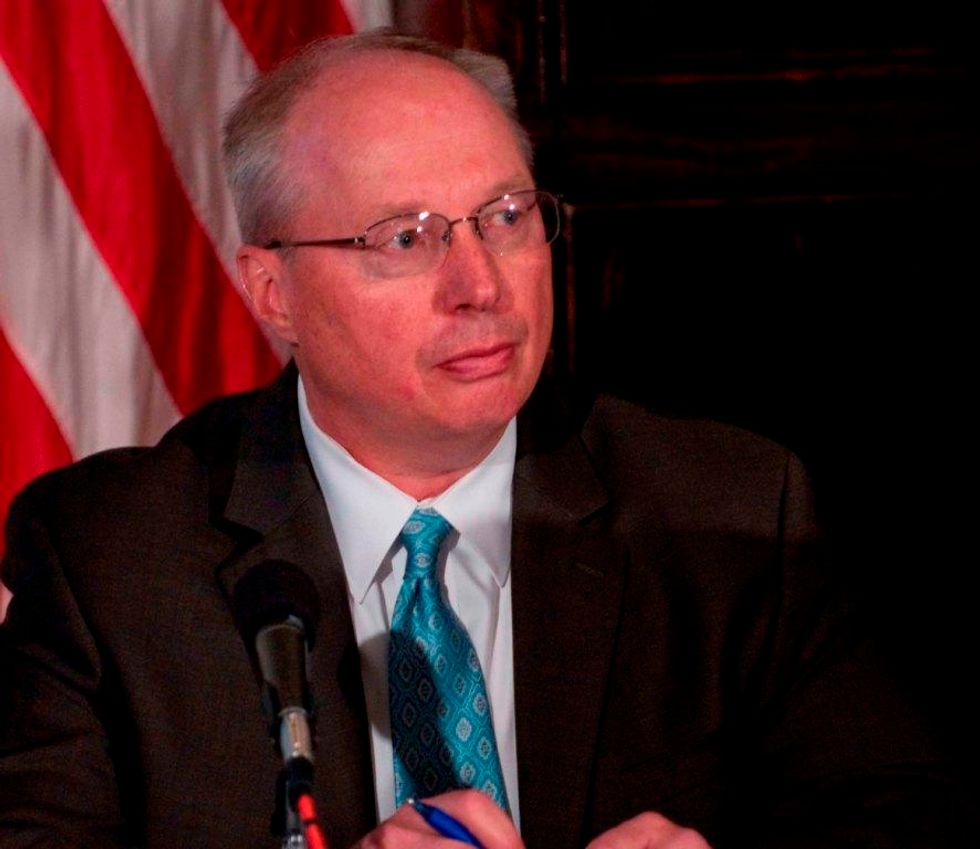 Gallick (photo on right) said there has been more emphasis on optimizing the movement of goods, including improved layout and design of warehouses. "It is about optimization within the four walls," he said.
Route optimization and efficient use of labor within the warehouse is also improving the movement of goods.
Rick Slather, vice president of customer supply chain for North America consumer products for Kimberly Clark, said information sharing is changing the way many companies operate.
"The new world is forcing us to collaborate because we have to show higher service levels with lower inventory," Slather said.
Here is a sampling of early media coverage of the report:
By "Move Ahead" Staff