Planning a move this Independence Day? Penske Truck Rental is encouraging movers to pack extra helpings of patriotism, picnic favorites and patience for the road.
Penske Logistics recently received its fifth World Excellence Award from Ford Motor Company. Ford honored 54 companies, narrowed down from thousands of suppliers, to be recognized at the 19th annual Ford World Excellence Awards at the Henry Ford Museum. Penske Logistics was recognized in the Aligned Business Framework (ABF) category for delivering on a variety of performance requirements including premier operational performance, exemplary transparency, responsiveness and sustainability leadership.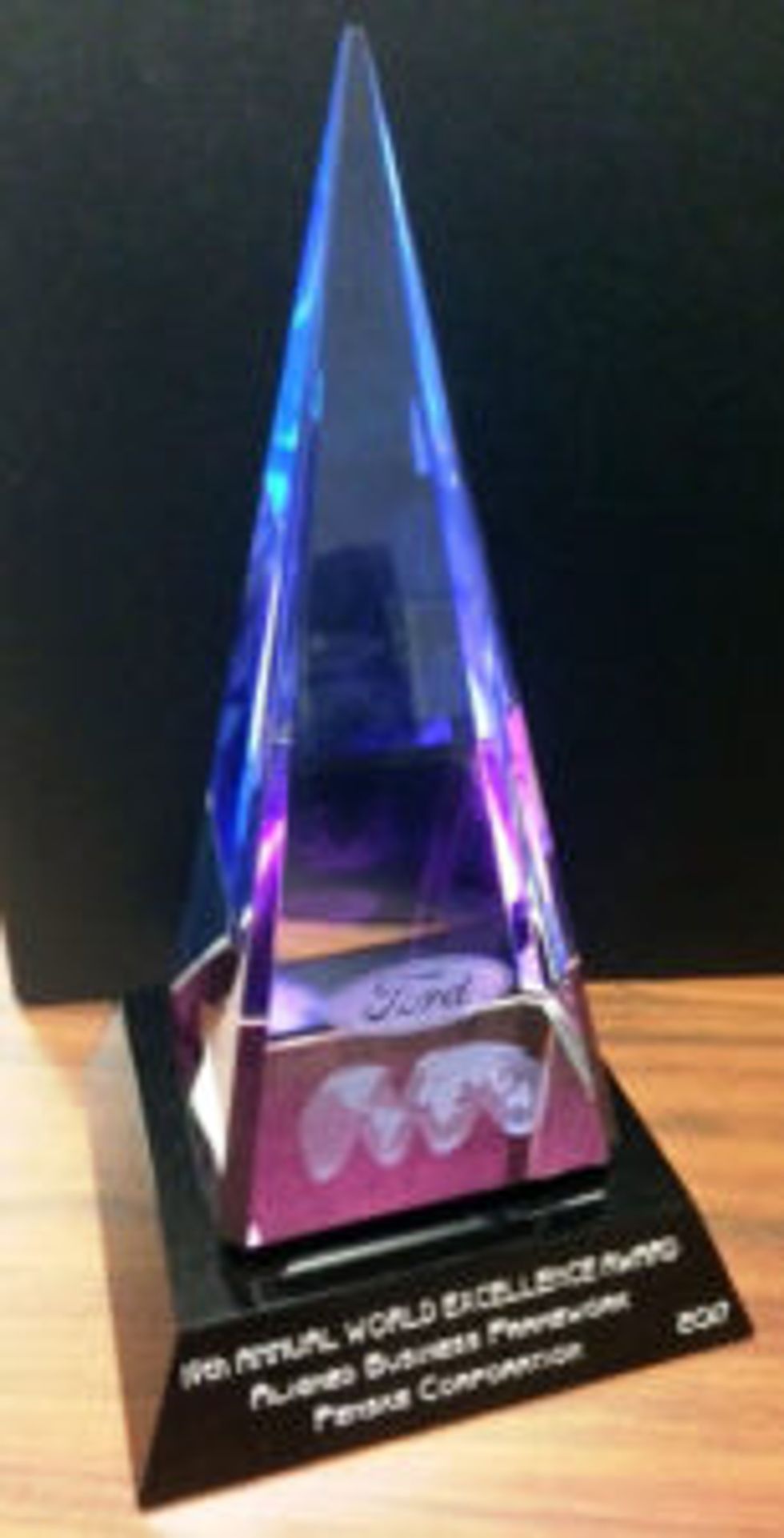 "We could not be more appreciative of Ford's continued confidence in our work," said Marc Althen, president of Penske Logistics. "Across the globe, our employees work hard to meet our customers' needs and this award is evidence of their dedication to meeting and exceeding customer expectations."
Penske Logistics is recognized for its sustainability efforts and included on Inbound Logistics magazine's list of Green Supply Chain Partners (G75). According to the outlet, its annual G75 is a carefully curated list of 75 companies that go above and beyond to ensure their global supply chains are sustainable, and that their operations are socially and environmentally friendly.
Penske Logistics and its associates have joined with BMW North American Operations to achieve the highest level of facility quality and dealer satisfaction.
Something as simple as a serving of macaroni and cheese – a fan favorite among many children – can mean the difference between a child in need having a meal or going hungry.
The Council of Supply Chain Management Professionals (CSCMP) released the 28th Annual State of Logistics Report during a press conference at the National Press Club in Washington, D.C. on June 20, 2017. CSCMP collaborated with global strategic management consulting firm, A.T. Kearney, as the author and researcher, with Penske Logistics continuing in its longstanding role as presenter of the report. Below is a video replay of the press conference presentation and the subsequent Q&A panel discussion featuring remarks from:
Penske Logistics has been selected by PPG to be a recipient of the Pittsburgh-based company's 2016 Excellent Supplier Award. Cited for superior performance, Penske Logistics is one of nine winners and the only supply chain company to be honored.
A cross-country move in your Penske truck is an opportunity to have an impromptu road trip.
United States business logistics costs have decreased for the first time since 2009 despite increased demand in the e-commerce sector and overall growth for the third-party-logistics market. However, conflicting signals leave shippers and logistics providers with little clarity on economic fundamentals going forward, resulting in uncertainty within the industry.
Penske Logistics has been named to the 2017 Top Green Providers List by Food Logistics magazine. The annual award recognizes companies whose products, services or exemplary environmental stewardship is promoting sustainability within the food and beverage industry.
Today's commercial vehicles, like those offered by Penske Truck Leasing, are more connected than ever with computer technology monitoring everything from engine performance to fuel efficiency.
Penske Truck Leasing announced it has entered into an agreement to acquire Richmond, Virginia-based Old Dominion Truck Leasing. Financial terms were not disclosed.
More than 30 college students will have the opportunity to put their classroom knowledge into practice as part of the Penske Summer Internship Program held at the company's corporate headquarters in Reading, Pennsylvania.
It's no mystery that children can be a handful, especially during a household move. Before you pick up your Penske truck rental, here are a few ideas to entertain your children on moving day.
Penske Logistics was recently recognized for its contributions to Nissan North America Inc.'s carbon footprint reduction initiatives. Receiving the 2017 Logistics Conference Zero Emissions Award, Penske's load planning efforts contributed to the Nissan Power 88 business plan and supported CO2 reduction.
Loading posts...