Last week,Penske released three new video ads supporting its ongoing enterprise advertising and branding campaign that launched last March for its truck rental, full-service truck leasing and logistics businesses. The humorous digital ad campaign was recently featured in Advertising Age (3.16.15) and AdWeek (5.20.15) for its unique marketing and creative approach. View the three new videos below.
On June 23, the 26th Annual State of Logistics Report will be unveiled at the National Press Club in Washington, D.C. It is presented by Penske Logistics and introduced by the Council of Supply Chain Management Professionals (CSCMP). Industry analyst and report author Rosalyn Wilson will once again present the report's key content which examines major trends, issues and economic data across all major transportation modes within the supply chain.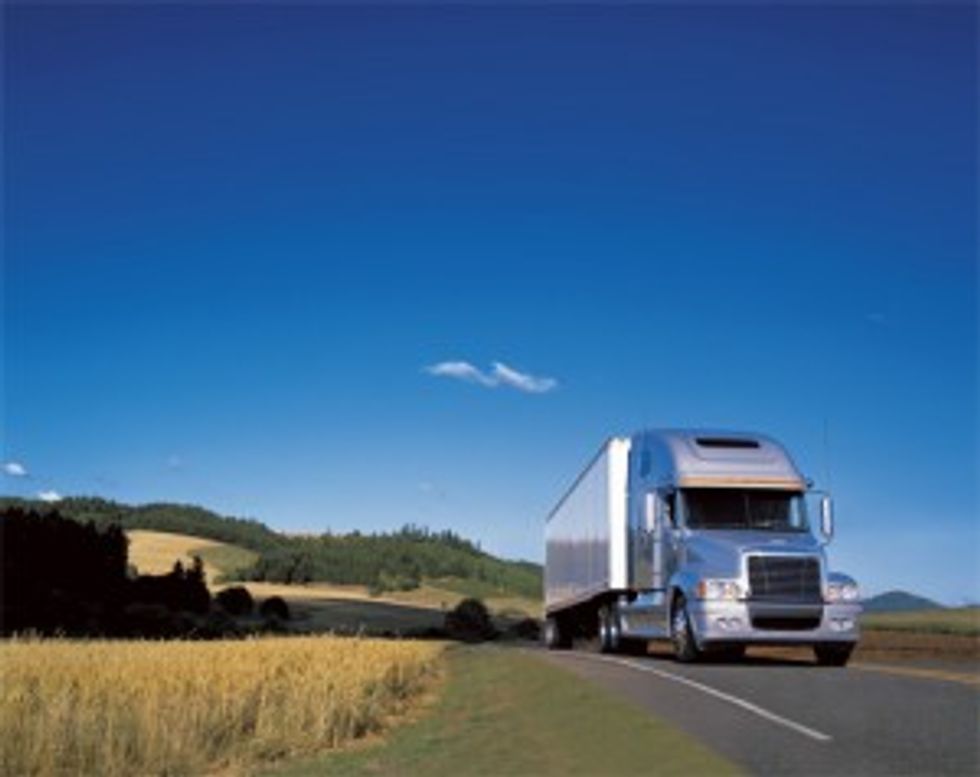 Inspectors will be out in force in early June as part of the Commercial Vehicle Safety Alliance's (CVSA) 28th annual International Roadcheck, reviewing driver information and inspecting vehicles.
The inspections will take place from June 2-4 with about 10,000 CVSA-certified local, state, provincial and federal inspectors in jurisdictions across North America performing truck and bus inspections. (Helpful tip: Download this free guide from CVSA.)
Penske Logistics Europe has installed nearly 800 solar panels atop its multi-client warehouse that goes a long way in powering the building's operations. The 200,000 square-foot building is located in Roosendaal, The Netherlands.
Penske Truck Rental is now a platinum-level AAA Discounts & Rewards participant. Elevating the relationship to this level provides Penske with greater marketing opportunities with AAA members.
Matt Krasney, director of alternative fuels forPenske Truck Leasing, will serve as keynote speaker at next week's Louisiana Alternative Fuels Conference and Expo (LAF) in Baton Rouge, Louisiana. He will also talk at a pair of regional open houses in Georgia to promote the Peach State's natural gas commercial vehicle tax incentive program.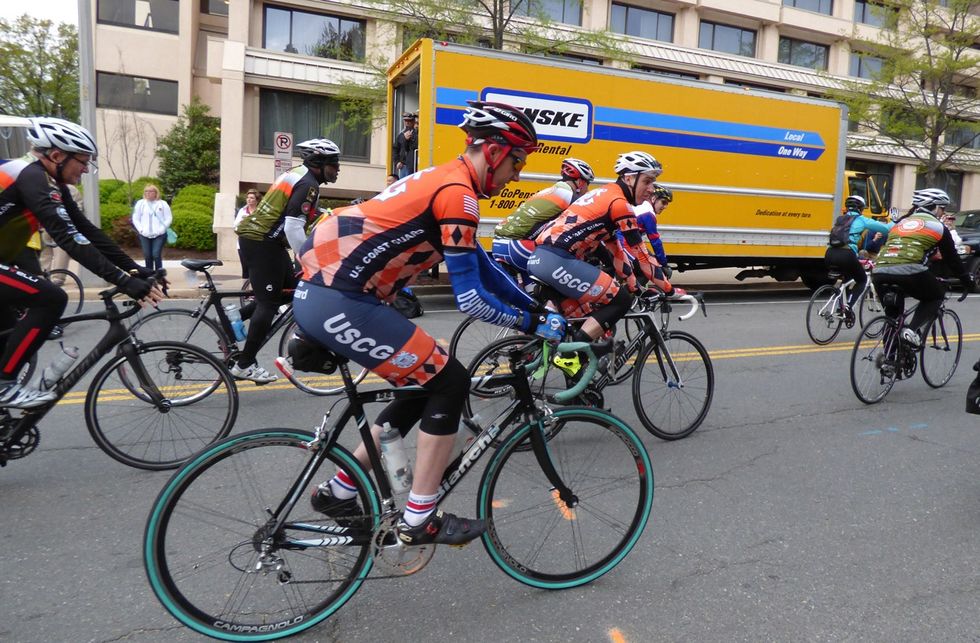 The hum of bicycles, handcycles and recumbent bicycles echoed along picturesque country roads as hundreds of riders made the two-day trek from the Pentagon in Arlington, Virginia, to historic Gettysburg, Pennsylvania, as part of the Face of America ride.
The event, which draws hundreds of riders each year – veterans, injured and disabled, as well as civilians,is held to express appreciation for the service and sacrifice of hundreds of veterans to a grateful nation.
Penske Logistics is a recipient of the inaugural North America Third-Party Logistics Provider of the Year Award by Automotive Supply Chain magazine. According to the publication, Penske was selected for this honor for the company's outstanding performance in optimizing distribution networks, improving supply chain visibility and achieving cost reduction within the automotive industry.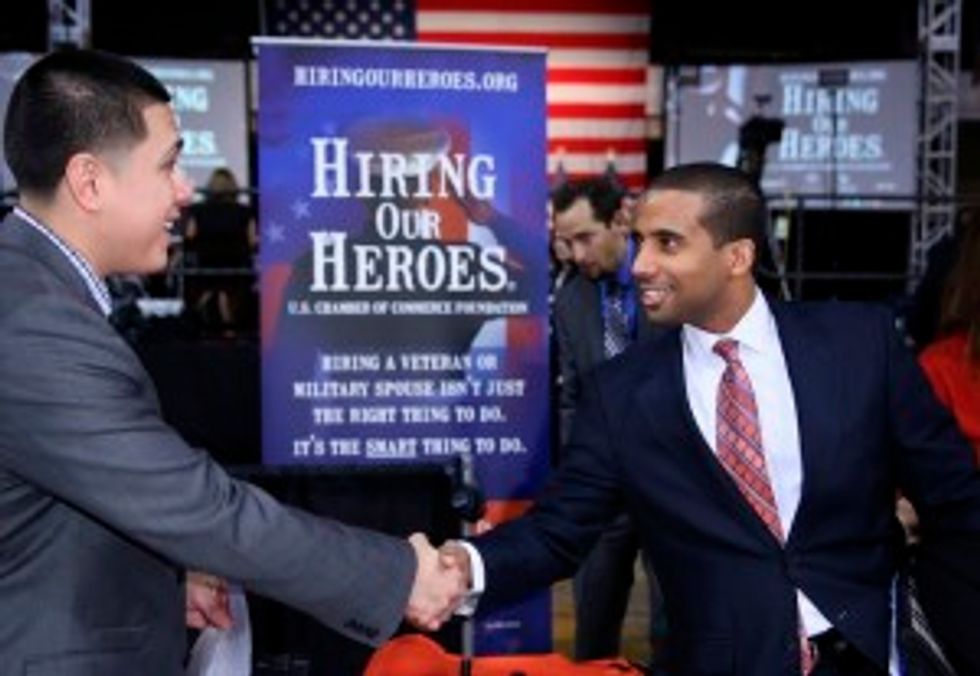 Penske Truck Leasing and Penske Logistics have committed to hiring several hundred U.S. military veterans and their spouses into their workforce over the next several years as part of the Hiring Our Heroes program.
"Penske is experiencing strong growth in 2015 and we are actively hiring truck drivers and diesel engine technicians across North America," stated Jen Sockel, Penske senior vice president of human resources.
Moving can be stressful for your four-legged friends, who rely on you to keep them safe and comfortable along the way. When planning a move, taking care of your pets' needs can make for a smoother trip for everyone.
Penske Truck Leasing is the recipient of four grants totaling $1.1 million from the Texas Commission on Environmental Quality (TCEQ) through the Texas Emissions Reduction Plan (TERP). It is expected the company will utilize the grants to subsidize the purchase of natural gas Freightliner Cascadia tractors equipped with Cummins Westport 12-liter engines.
Penske Logistics South America has been given the 2014 QLICAR Award byNatura, a leading Brazilian manufacturer of skin care, cosmetics, perfume, hair care and other beauty products. The award, which recognizes top suppliers, is an acronym that roughly translates from Portuguese to: quality; logistics; innovation; cost/contract; treatment; and relationship.
Loading posts...