Penske Truck Rental, a leading provider of rental trucks as well as corporate employee relocation solutions will team up with Simple Moving Labor in a joint expo booth at the upcoming 2015 Worldwide ERC Relocation Conference from May 6 – 8 in Las Vegas in booth 302. Penske Truck Rental collaborates with moving helpers like Simple Moving Labor to provide a range of moving options from do-it-yourself moves with optional labor assistance to a white glove moving experience.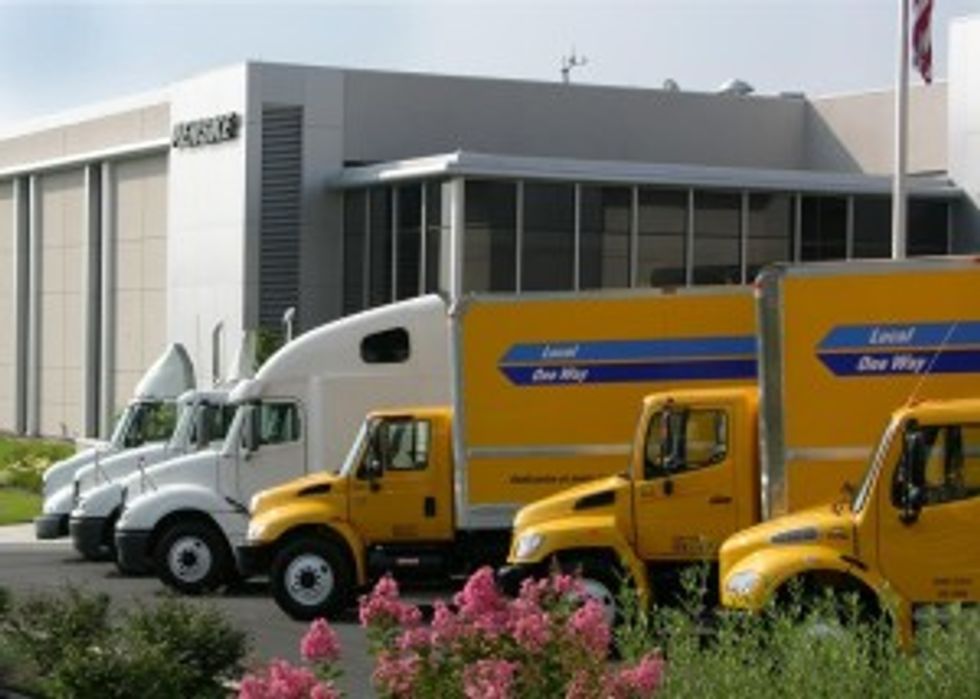 Penske Truck Leasing is once again a member of the annual InformationWeek Elite 100 list, placing No. 79. For 16 straight years, the company has graced the InformationWeek 500 rankings, which highlights leading business technology innovators in the United States.
"It is a wonderful accomplishment to once again make the InformationWeek 500 list for this many consecutive years," said Mike Krut, Penske senior vice president of information technology.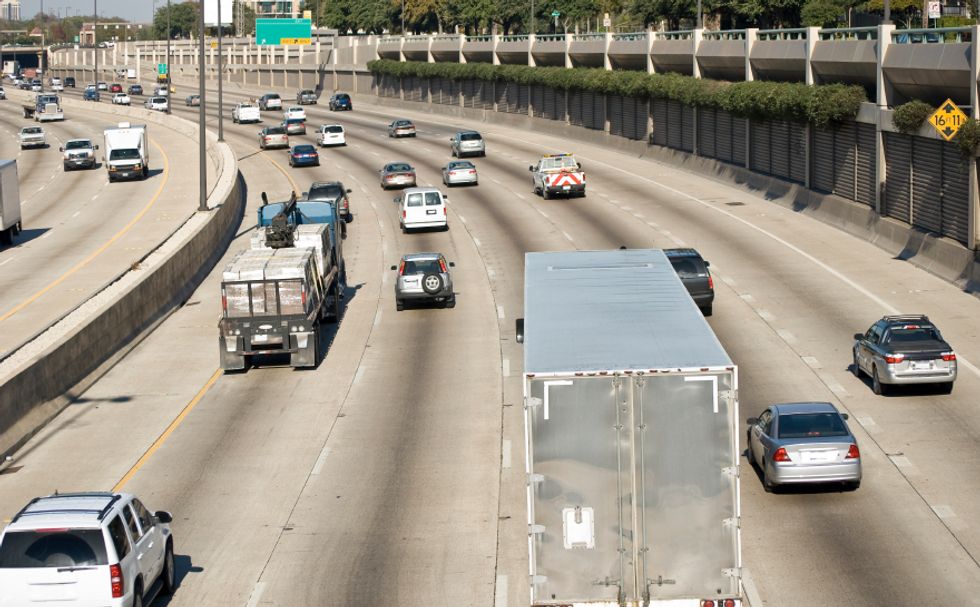 Penske Truck Leasing is a top exhibitor and sponsor of the 2015 National Private Truck Council (NPTC) Annual Education Management Conference & Exhibition in Cincinnati April 26 to April 28 at the Duke Energy Convention Center and Hilton Netherland Plaza Hotel.
Penske's fleet experts will be located in booth 400 and ready to consult with fleet operators on issues including: preventive maintenance, leasing options, fleet tracking technologies, safety, traditional and alternative fuels and vehicle options and more.
Penske Logistics associate David Catalano recently received a Patriot Award from the Department of Defense's Employer Support of the Guard and Reserve (ESGR) for his support of an associate serving in the Army National Guard.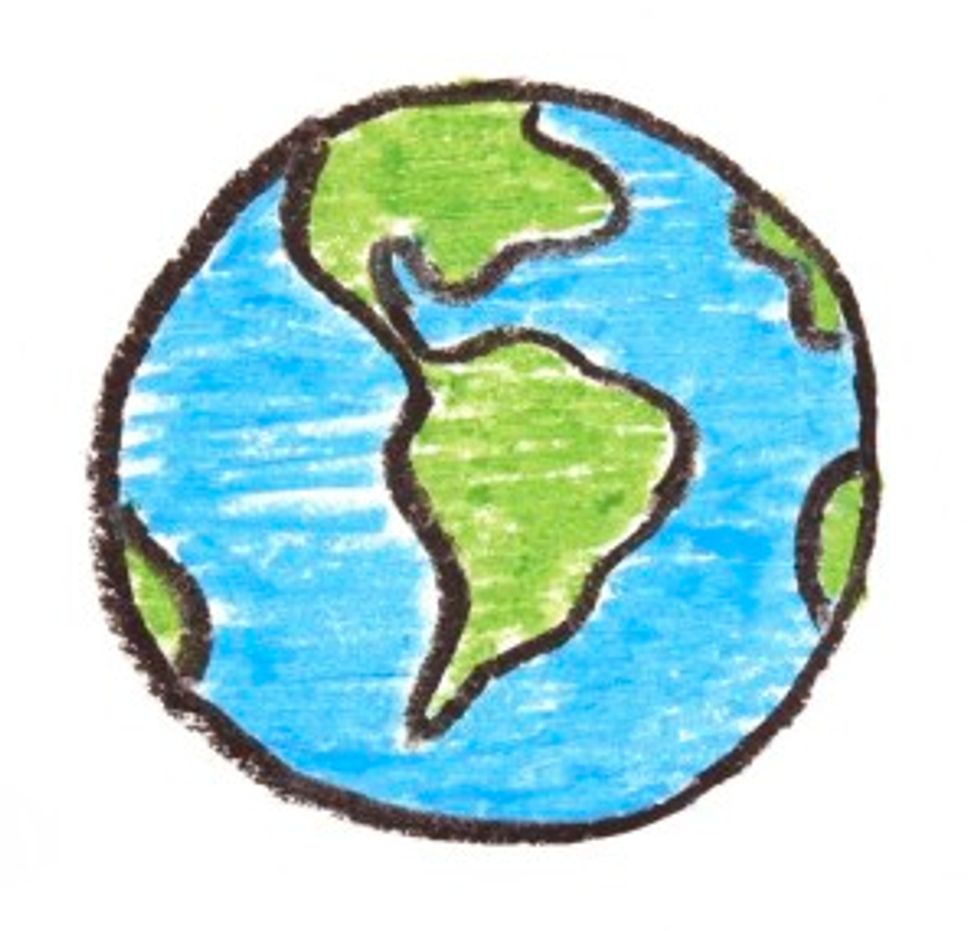 Penske Truck Leasing and Penske Logistics were among the companies that celebrated Earth Day and sustainability advancements being made in the transportation sector. The setting in Pottsville, Pennsylvania, was the grand opening of a Trillium CNG fueling station, with Wegmans Food Markets; NFI, a supply chain solutions provider; and Gladstein, Neandross and Associates (GNA), clean transportation and energy consultants.
"Today is an excellent example of how several organizations can work together and create a success story for the transportation industry to transition to alternative fuels," stated Drew Cullen, Penske senior vice president of fuels and facilities services (pictured speaking below). "We appreciate the opportunity to take a lead role in making this day a reality."
Penske Truck Leasing has been given the Clean Air Excellence Award, in the Clear Air Technology category, by the U.S. Environmental Protection Agency (EPA). As one of seven 2015 winners Penske is the only corporation; the other recipients are government-related organizations. This is the first time Penske Truck Leasing has received this award.
Eric Hepburn,Penske Logistics vice president of distribution center management, will conduct a solo presentation at the upcoming Warehouse Education and Research Council (WERC) annual conference, taking place in Orlando, Florida, May 3 to May 6.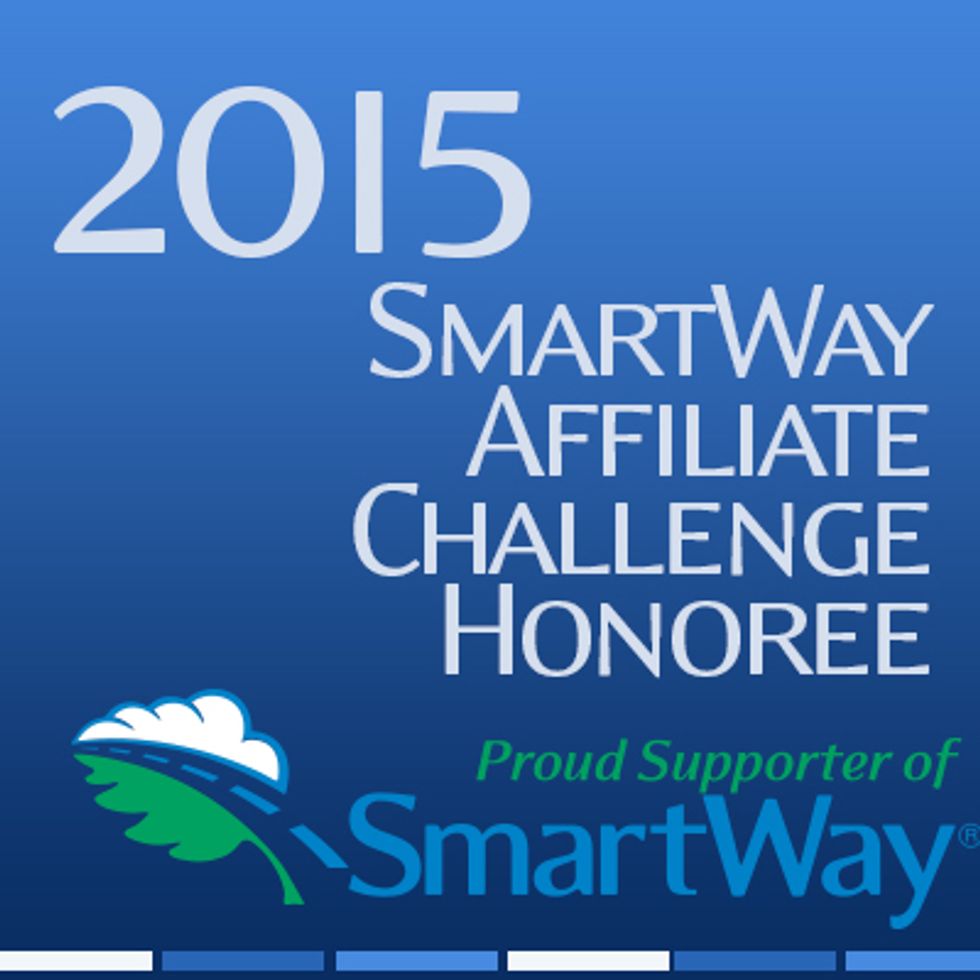 For the third straight year Penske Truck Leasing has been honored by the U.S. Environmental Protection Agency (EPA) as a SmartWay Affiliate Challenge Award winner. Penske is one of seven organizations across the United States to be given the award today at the Transportation Intermediaries Association (TIA) Capital Ideas and Exhibition Conference in Orlando, Florida.
"It is a tremendous accomplishment for our company to be recognized in this fashion," said Drew Cullen, Penske senior vice president of fuels and facility services. "The Penske team is committed to partnering with our customers and the EPA to develop and implement strategies that improve fuel efficiency, reduce fuel consumption and emissions, and in turn, reduce costs."
It's that time of year again when you get tovote for your favorite third-party logistics provider (3PL) in Inbound Logistics magazine's 3PL Excellence Survey. Show your support for Penske Logistics by voting online, today! The results will be presented in the July issue of Inbound Logistics magazine. Vote by clicking here and thanks for your support!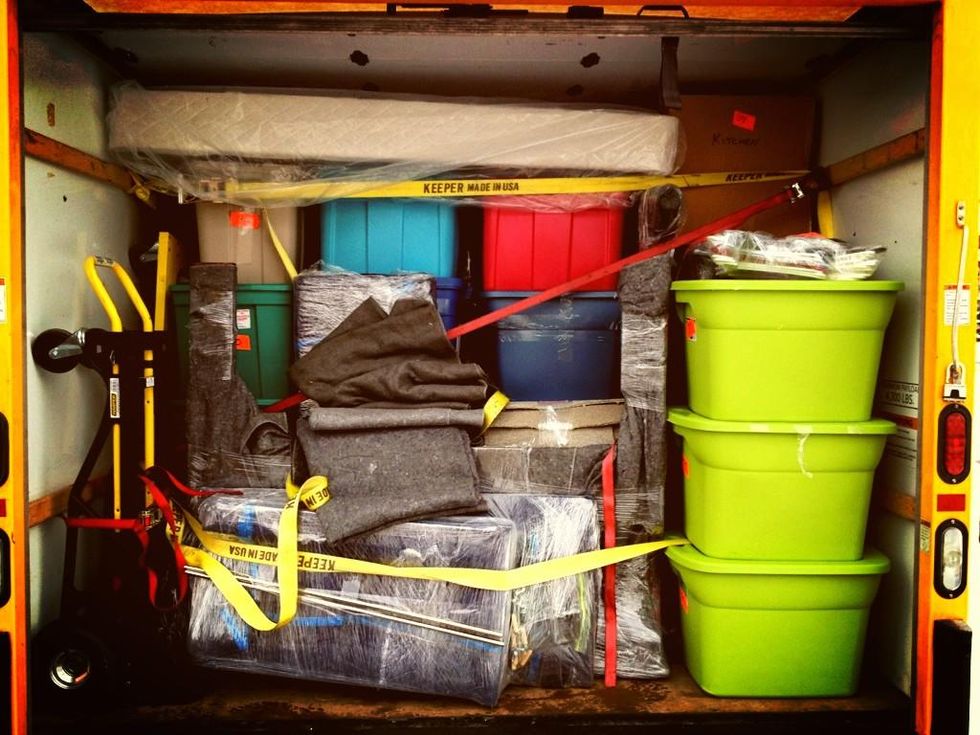 Hopefully, the last bit of snow melting quietly in the corner of your local mall parking lot is a sure sign spring has sprung in your hometown. Spring is an ideal time to think about cleaning up around your house, apartment or condo -- especially if you prepare to move on to bigger and better things this summer.
Moving and self-storage go hand-in-hand and Penske Truck Rental's self-storage friends over at SpareFoot have just compiled a great infographic that tackles the top FAQs about self storage. Remember, as you're cleaning up and cleaning out, consider donating unwanted items to local organizations like Goodwill Industries as you'll save time, money and effort when moving or storing your belongings. Check out SpareFoot's self-storage infographic.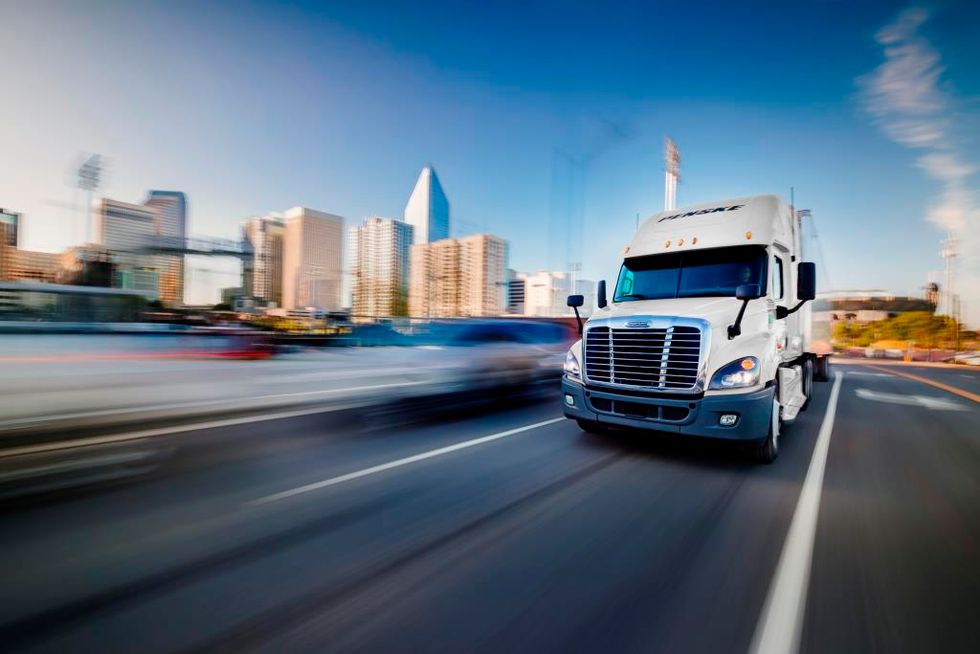 Two Penske Logistics senior leaders will offer their supply chain expertise at JDA's conference, FOCUS 2015, which will be held at the World Center Marriott in Orlando, Florida, on April 26 through April 29. Andy Moses, senior vice president of global products, and Joe Carlier, senior vice president of global sales, will be appearing on panel discussions.
Carlier is part of a three-person panel that will highlight results of the 2015 Third-Party Logistics Study: The State of Logistics Outsourcing (complimentary copies available at www.3PLStudy.com). The study's special topics are customer relationship management and mobile technologies; omni-channel; strategic workforce management; and Mexico.
For those in the military, moving often becomes a way of life. While packing up everything and shipping off to new locations can be stressful, employees ofPenske Truck Rental's specialized military call center are easing the anxiety of a do-it-yourself move. The Armed Services refers to these types of moves as a PCS (Permanent Change of Station).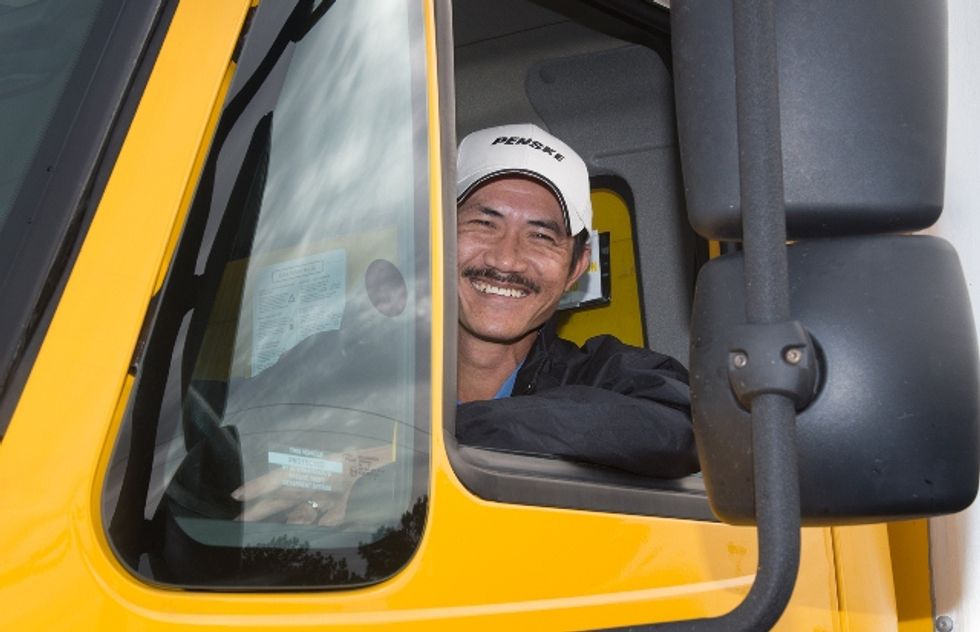 Penske recruiters will be seeking dynamic truck driver candidates at upcoming job fairs in Indiana. Both events will be held at the Indiana State Fairgrounds, 1202 East 38th Street, Indianapolis, Indiana.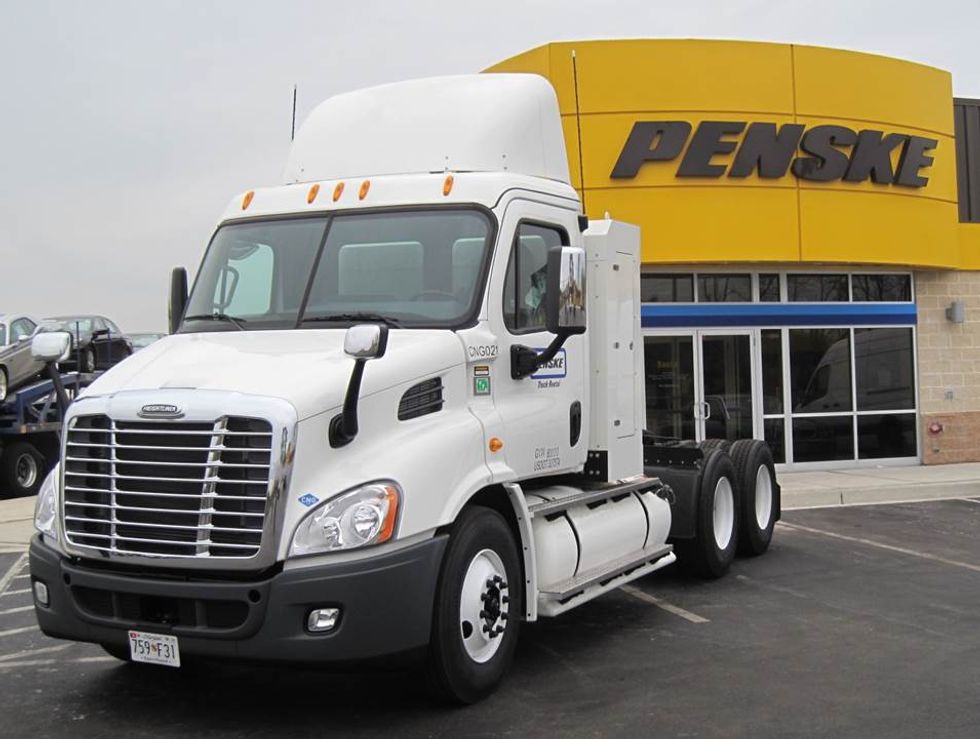 Once again in 2015, Penske Truck Leasing and Penske Logistics will be highly visible at this year's Alternative Clean Transportation (ACT) Expo taking place in Dallas, May 4-May 7, at the Kay Bailey Hutchinson Convention Center. A platinum sponsor, Penske will appear on multiple panels and be an exhibitor.
The company will have a compressed natural gas (CNG) tractor on display in booth 626. On Thursday, May 7, a full-service Penske Truck Leasing facility equipped to service CNG vehicles will be one component of an off-site Expo tour.
While branding is a concept long embraced by companies in the marketplace, members of the Penske Women's Network encouraged young women to develop their own personal brand as they seek a first job or establish a chosen career.
Loading posts...