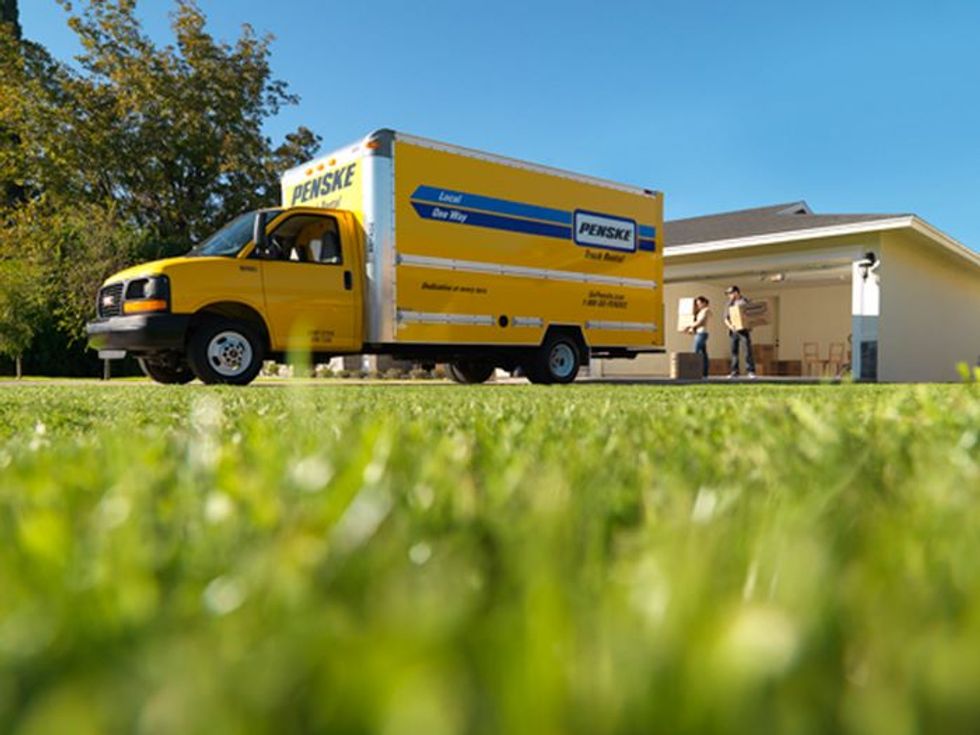 Is your home bigger or smaller than the average for your area? A new infographic from Quicken Loans will help you find out.
Did you know that there are more than 76 million owner-occupied homes in the U.S.? Now you do.
Penske has teamed up with Veteran Recruiting Services and other leading employers to support the White House Joining Forces Initiative to hire at least 50,000 veterans and military spouses by 2018.
Members of Penske's maintenance and human resources teams will be available to speak to students and alumni May 1 atOhio Technical College, Cleveland.
Statistics show that drivers spend more than half their time texting, talking on the phone, conversing with passengers or engaging in other activities instead of doing what they should be: giving their full attention to driving.
Penske Truck Leasing's environmental stewardship efforts have been recognized by the United States government by being named a 2013 Environmental Protection Agency (EPA) SmartWay Affiliate Challenge Award winner.
Penske Truck Rental has introduced an improved version ofPenskeTruckRental.com for a better online experience.
Penske Logistics has put the finishing touches on an $8.7 million upgrade to its enterprise-class data center that will improve operations for its supply chain customers.
Penske Used Trucks is holding a limited time sale on the purchase of medium-duty box trucks through the end of June, with buyers receiving a $2,000 discount plus a six-month warranty on their purchases.
Two Arizona-based authors recently teamed up withPenske Truck Rental for a two-week promotional tour across the U.S. The Go! Girl Guides (GGG) founder and editor-in-chief Kelly Lewis and GGG author Erica Arvizu embarked on a road trip from Arizona to Pennsylvania in their Penske truck, visiting book stores in 11 cities to promote their women's guides to traveling.
Penske's maintenance and human resources teams will be available throughout April to speak to students and alumni at UTI and Lincoln Group of Schools.
Loading posts...