Helio Castroneves,Team Penske driver of the No. 3 Penske Truck Rental IndyCar, will participate in "Dancing with the Stars: All-Stars." The winner of season five (along with Julianne Hough) in 2007, Castroneves will return to the hit ABC show this fall.
Here is an IndyCar-produced highlight video commemorating Helio Castroneves' Edmonton Indy vistory last Sunday in the No. 3 Penske Truck Rental car. It was his second win of 2012, the first in a Penske Truck Rental vehicle. It was also the Brazilian's 27th career IndyCar win.
Helio Castroneves drove the No. 3Penske Truck Rental Dallara/Chevrolet to victory on Sunday, winning the Edmonton Indy race for Team Penske. It was his second win of 2012, the first in a Penske Truck Rental vehicle.
Penske will once again have a prominent presence at the Milicruit online career fair, which takes places on July 31, from 1 p.m. to 4 p.m. ET. Visithttp://www.veteranscareerfair.com/ to register.
Penske Truck Leasing has introduced a special InstaLease, which is a full-service leasing program for low-mileage, late-model (2011 and 2010) 16-foot white Ford E350 box trucks. Leases are available in two-, three-, or four-year terms with easy delivery*.For more information and full details, please call Penske Truck Leasing's sales team at 1-888-563-6448. Be sure to visit www.PenskeTruckLeasing.com for all your full-service truck leasing needs.
Penske Logistics has earned a place on SupplyChainBrain's 10th annual list of 100 Great Supply Chain Partners. The list is the result of a six-month online poll in which supply chain professionals were asked to nominate vendors and service providers whose solutions have made a significant impact on their company's efficiency, customer service and overall supply chain performance.
Penske Truck Leasing is now offering a Try-Me Lease on 2011 Freightliner Cascadia Premium tandem axle day cabs. This short-term lease* enables customers to experience Freightliner's most technologically advanced tractor, which features Detroit Diesel and 2010 emission engine technologies, low-mileage, cutting-edge specifications, as well as options that provide maximum driver comfort.
You're a small business owner and things are starting to pick up, and it's time to add a few new used trucks to your fleet. Or maybe you're a fleet manager needing to replace aging, non-EPA compliant equipment.
Penske Logistics Europe is among the main sponsors of the Automotive Industry Day that is taking place on July 19 in German city of Thüringen.
Penske Truck Leasing Co., L.P. ("PTL") and its wholly owned subsidiary PTL Finance Corporation announced they have issued an aggregate of $1.1 billion of two-year and 10-year senior notes. The first series matures in 2014 and the second in 2022. The net proceeds from the sale of these notes will be used to refinance existing PTL debt.
The good news for the trucking industry and truck fleet owners and operators is the U.S. Energy Information Administration recently revised its forecast for diesel prices down. But, if you have operated a truck fleet over the last few years you know all too well low prices just don't seem to last. When prices snap back it hurts your bottom line. Take a strategic approach now to gain greater control over your fleet's complete fuel management with Penske Truck Leasing's comprehensive program. Watch this video to learn more.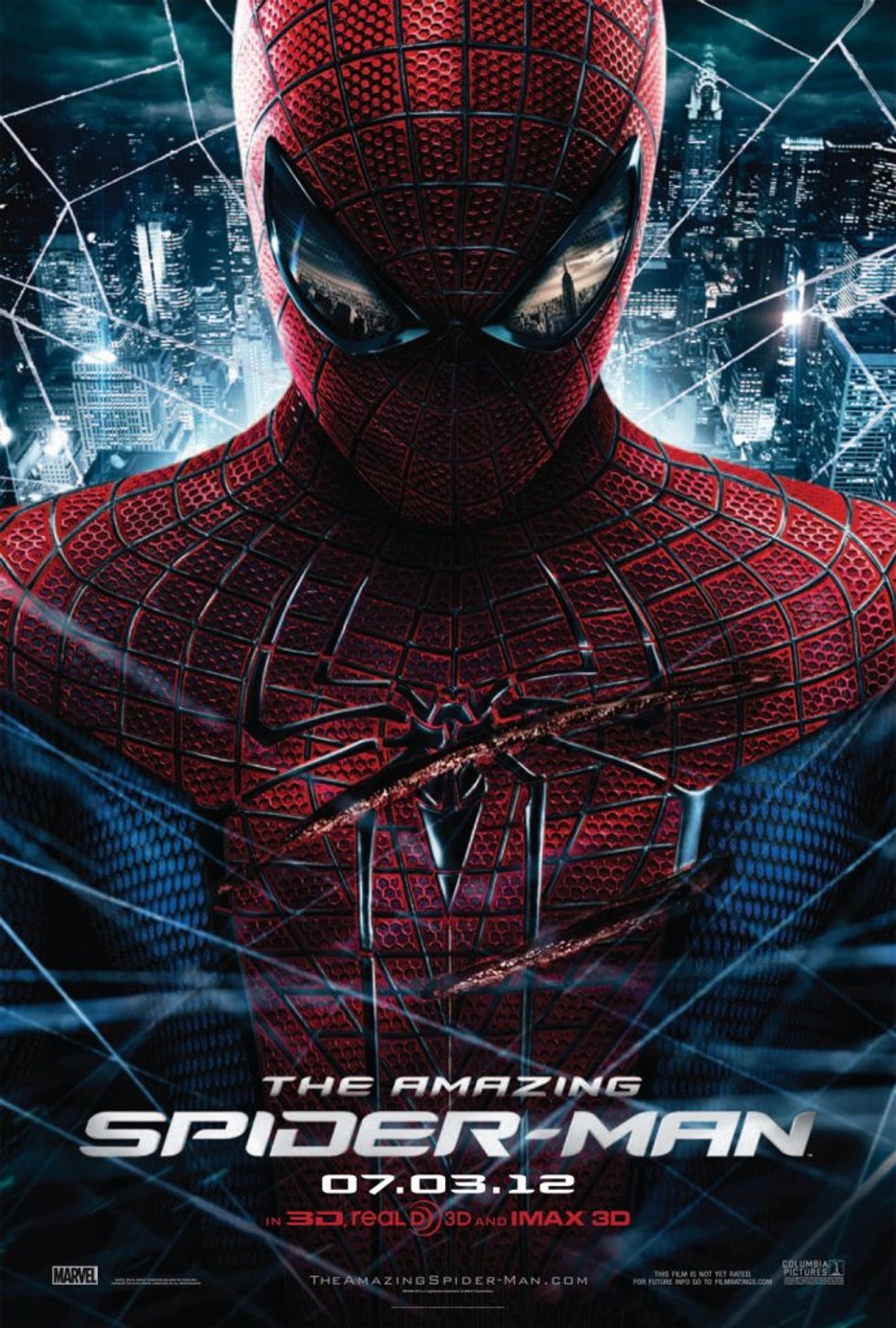 A Penske truck is among the cast of supporting characters in Sony's "The Amazing Spider-Man" which opened nationwide on Tuesday (see photo below). The PG-13 movie is a reboot of one of Marvel's most popular superhero franchises. Available in both IMAX and in 3D, the film, set in New York City, stars Andrew Garfield, Emma Stone and Denis Leary.
The Penske truck appears on a busy city street during an early scene in which the main character, a young Peter Parker (played by Garfield), dons the iconic costume while flying through the Big Apple in search of criminals.
For visual artist Dave Ford, art and a Penske rental truck go together like mustard and a hotdog for most people. Ford, of Chicago, has been creating unique works of art in the back of Penske rental trucks since 2001.
Penske Truck Rental is on the road in July – take a picture, and you can win a $100 gift card from The Home Depot.
Loading posts...