Penske Truck Leasing, Co., L.P. (PTL) Completes $1.7 Billion Debt and Equity Transactions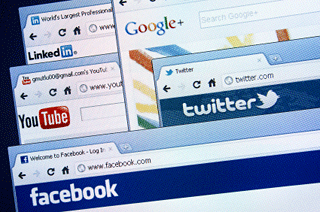 In an age where people can post their thoughts to the world on social media platforms via their smartphones while waiting in line for a morning coffee, Penske Truck Rental has responded by creating a team to help connect with and respond to customers in these forums.
Formed last summer, the Penske Cares team observes and responds to online social network discussions via Twitter, Facebook, blogs and other forums from Penske's headquarters in Reading, Pa., in an effort to assist current and potential consumer truck rental customers. The team is part of the company's central reservations call center and collaborates very closely with the company's 24/7 roadside assistance call center, and corporate communications as well.
Be sure to cast your vote forPenske Logistics as a Top 3PL in Inbound Logistics magazine's annual voting. To vote, click here and fill in the form. Thanks for your support and consideration.
Penske will participate in two Milicruit online careers fairs during the month of May.Milicruit is a website devoted to pairing U.S. military veterans with prospective employers through online employment fairs.
In an effort to recognize Earth Day on Sunday,Penske Truck Leasing, Penske Truck Rental and Penske Logistics encourages everyone in the transportation and logistics sectors to consider joining the EPA's SmartWay Transport Partnership to help further reduce fuel consumption needs and emissions.
Penske Truck Leasing, headquartered in Reading, Pa., was last night honored for its local philanthropic work. The United Way of Berks County gave the company the Tradition in Caring and Eagle awards at its annual dinner.
Penske Truck Leasing and Penske Logistics are looking for qualified candidates at career fairs nationwide to join our diverse and talented team.
Penske Truck Rental and Penske Logistics will be sponsoring star IndyCar driver Helio Castroneves for several races this season. Castroneves is in his 13th year withTeam Penske, and is a driver in the IZOD IndyCar Series.
An important, yet sometimes overlooked component of the do-it-yourself move is including the needs of children. For the family's youngest members – who may only know one place as home – a move can be scary and upsetting.
Penske Truck Leasing's fleet maintenance and recruiting teams will host career fairs in April at schools nationwide to filldiesel technician and customer service representative positions.
Industry analysts expect diesel prices to increase in the next six months and remain volatile throughout 2012 and into 2013. They also expect to see a wide range of prices throughout the U.S., driven primarily by demand within the U.S. and abroad.
It has been almost two years since the Department of Transportation's (DOT) Federal Motor Carrier Safety Administration (FMCSA) launched the new safety protocol Compliance, Safety, Accountability (CSA), but motor carriers and the third-party companies that hire those carriers are still working to better understand the program and decipher how it applies to them.
Loading posts...