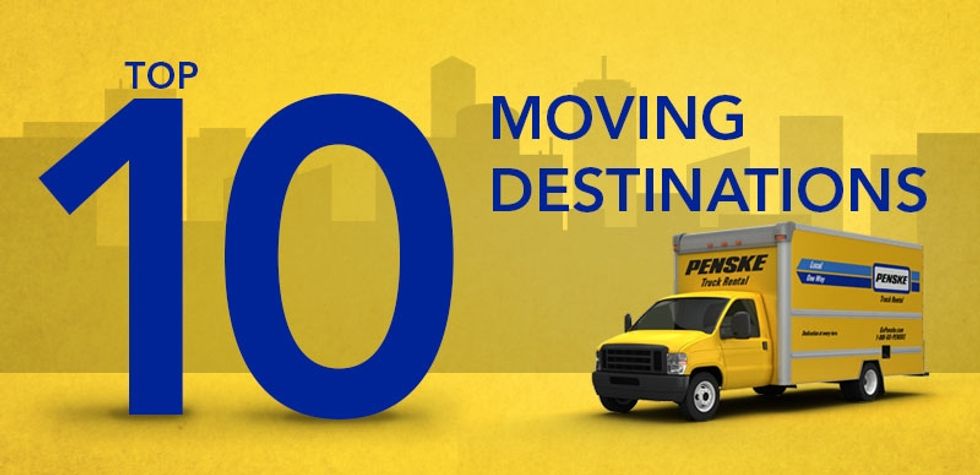 Over the last four years, Penske Truck Rental has produced an annual list of its top moving destinations in the United States. Once again, the Atlanta metro area remained No. 1 for the fourth consecutive year.
In the list below, last year's ranking is noted in parentheses. New to the 2013 list is Las Vegas, coming in at No. 10. Sarasota, Fla., No. 10 in 2012, was combined with the Tampa, Fla., metro area for this year's list.
It is time once again forPenske Truck Rental's yearly list of top moving destinations within the United States. This is the third straight year the Reading, Pa.,-based company has released the list.