The transition from military to civilian life can be difficult for service men and women but even more so for veterans experiencing spinal cord injury or disease.
Paralyzed Veterans of America (Paralyzed Veterans), a veterans service organization, has worked for more than 70 years to help all veterans receive medical and other benefits that they have earned and deserve.
Penske Truck Rental joined with Paralyzed Veterans five years ago to create the #OneWay4PVA campaign, which encourages rental customers to donate $1 to Paralyzed Veterans' Mission: ABLE campaign.
"We're impressed with the tremendous work Paralyzed Veterans does to support veterans," said Art Vallely, Penske's Executive Vice President and Chief Operating Officer. "We're grateful that our truck rental customers and associates have shown continued growing support of our #OneWay4PVA program over the last five years."
Since 2013, the generosity of one-way rental customers, along with Penske donations on all one-way moves, have resulted in more than $2 million for Paralyzed Veterans. Penske Truck Rental is a division of Penske Truck Leasing.
"The staff at Penske Truck Rental has become a part of Paralyzed Veterans of America. They understand and help promote our mission as a part of their everyday job," said Carl Blake, executive director, for Paralyzed Veterans. "It is hard to quantify just how much that has benefitted our organization."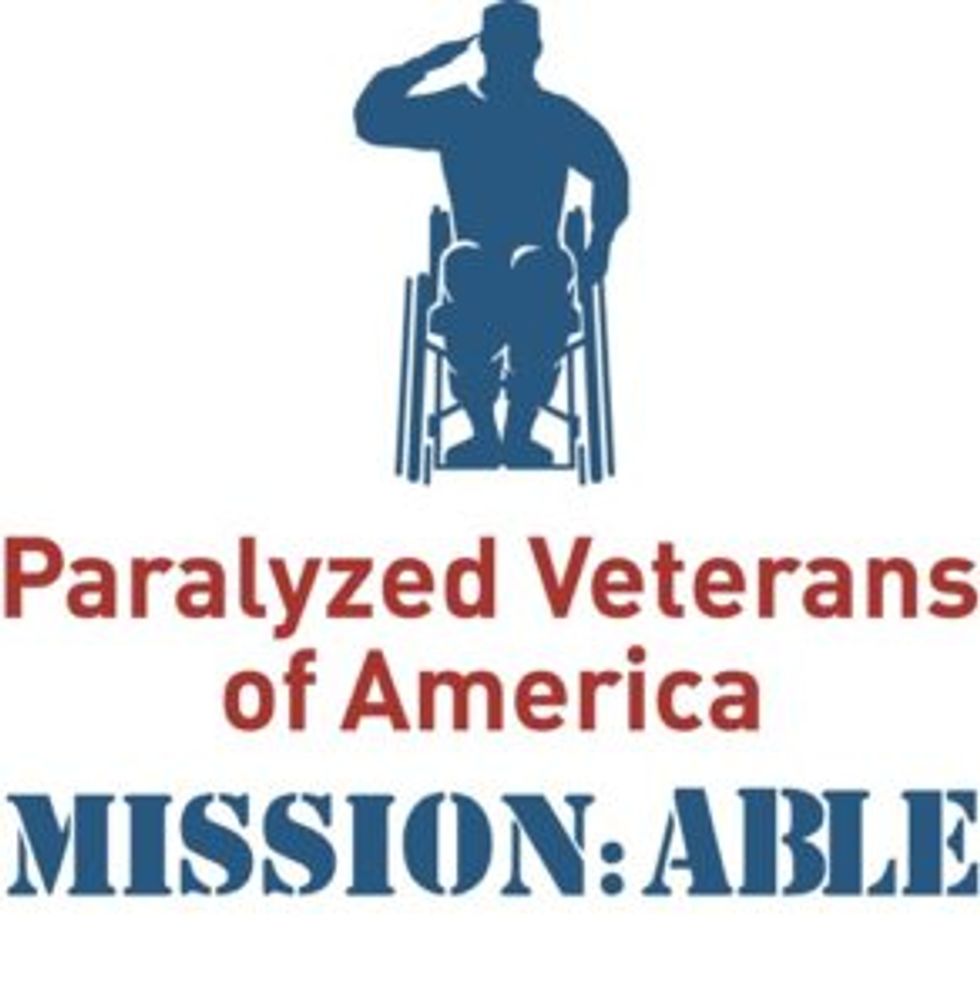 On A Mission
Paralyzed Veterans began in the 1940s as a non-profit organization formed by a group of injured World War II veterans who returned to a medical community "not ready to treat them, and to the many barriers for people living and sustaining life in a wheelchair," said Julia Walker, director of corporate and venture philanthropy for Paralyzed Veterans.
The organization would become the only congressionally chartered veterans service organization dedicated to the benefit and representation of veterans with spinal cord injury or disease. "Our mission is to change lives and build brighter futures for our seriously injured veterans," Walker said.
Paralyzed Veterans fights for veterans with disabilities on many fronts.
Through the organization's Research and Education Foundations, Paralyzed Veterans invests in research to find cures or develop treatments for paralysis and diseases targeting the spinal cord, such as ALS (Amyotrophic Lateral Sclerosis, also known as Lou Gehrig's disease) and Multiple Sclerosis, as well as TBI (traumatic brain injury).
The organization advocates for quality Veterans Administration health care and veterans benefits as well as working to make the country more accessible for all veterans.
"We have an advocacy department that is constantly on Capitol Hill fighting for veterans' issues and priorities, making sure the Veterans Administration is doing what they are supposed to do," Walker said. "We have a National Services Officers program that assists any veteran; they don't have to be paralyzed. Any veteran who needs assistance fighting through the red tape with the VA system to get the benefits they are owed and deserve."
Paralyzed Veterans' Architecture Department provides assistance to help the country exceed Americans with Disability Act standards of compliance by helping to make sure facilities, companies and parks are accessible not just for wheelchair users but anybody suffering from any type of debilitating injury or disease, Walker said.
In addition, veterans are provided with the tools they need to secure good careers.
"We also have a job placement program, PAVE – Paving Access for Veteran Employment. With this program, we empower veterans with the tools they need to secure good careers," Walker said. "Since the origin in 2007, we have served more than 5,000 veterans, their caregivers and family members."
All of the services Paralyzed Veterans provides are free to veterans and their families, thanks in part to donations from generous Americans.
A Moving Partnership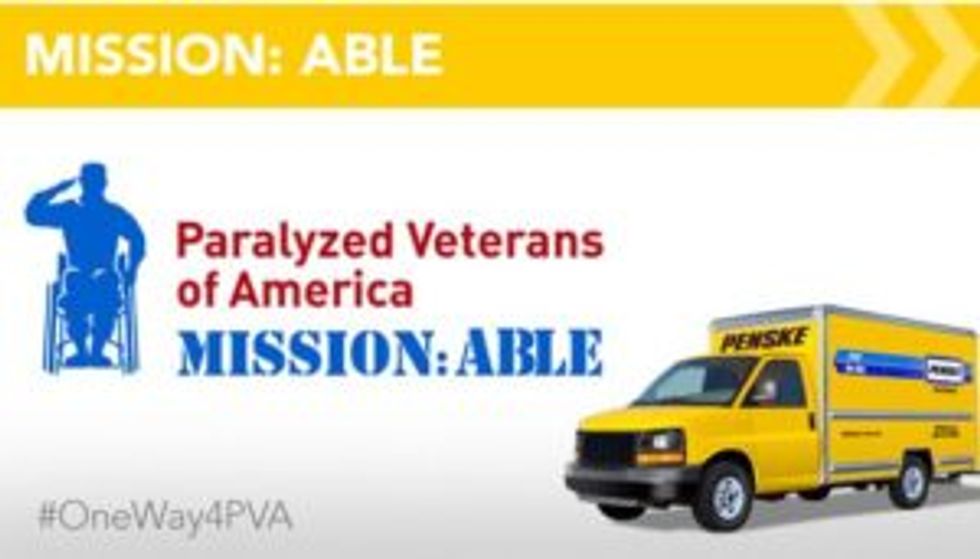 Penske's Central Reservations associates are on the front lines of the #OneWay4PVA campaign, encouraging one-way rental customers to consider adding a $1 donation to their reservation.
For some who have active-duty or military veterans in their family, their work on behalf of Paralyzed Veterans takes on special meaning. To a person, the work they do on behalf of Paralyzed Veterans is heartfelt.
Walker and others from Paralyzed Veterans have visited the department, located at Penske's corporate headquarters in Reading, Pennsylvania, and felt the connection.
"You could see the passion from the employees. For us just knowing that it is coming from the top down, from Roger Penske to the folks who do the asking," Walker said. "We see it."
In 2016, Mr. Penske, Chairman of Penske Corporation, was presented with a Humanitarian Award at the annual Paralyzed Veterans Mission: ABLE Awards for his outstanding contribution to support disabled veterans.
In addition to the fundraising campaign, Penske supports the Paralyzed Veterans Golf Open, Mission: ABLE Awards dinner, the National Veterans Wheelchair Games, and Paralyzed Veterans Racing through additional sponsorships and in-kind truck rentals.
"You are one of our biggest supporters, and we can't thank you enough for what you do; for helping us continue our mission and to provide more programs and more services," Walker said. "At the end of the day, we want to support our veterans. You are a huge instrumental part of what we do, and we are so grateful."
By Bernie Mixon