With technology evolving at a rapid pace in the transportation industry, a growing number of fleet operators are looking for telematics and onboard technology solutions that help increase visibility into their daily operations, with hopes of identifying and correcting any fleet inefficiencies.
By integrating telematics and other related onboard technology in vehicles, collected data can be used to help fleet operators enhance business performance, save money and stay operationally compliant. One way fleet operators can get this information is through vehicle telematics systems.
Vehicle telematics and related onboard systems provide valuable information and insight on how a vehicle or driver is performing. The data helps fleet managers make sound business decisions that can improve their operations. However, many fleets don't know where to start.
That's where Penske Truck Leasing comes in. Penske's connected fleet solutions team consults with fleet operators to help them better understand telematics and onboard technologies, gain visibility, simplify compliance and increase fleet efficiency.
"In my view, every fleet should be connected," said Samantha Thompson, Penske's manager of fleet telematics and customer success. "If it cannot be measured, it cannot be improved upon."
Whether it's GPS tracking or an electronic logging device (ELD), fleet data can be used to:
Optimize operational efficiency
Improve driver behavior
Enhance fleet performance
Improve safety and compliance measures
Thompson says there has never been a more critical time to have complete visibility into a fleet's performance. This data can help bridge a fleet to the 21st century and give everyone – from the operators to the drivers – peace of mind.
Penske Offers Objective Advice on Fleet Technology
Penske's connected fleet team, an in-house onboard technology consulting group, supports customers by offering flexible solutions for onboard telematics systems. The team navigates the customer through evaluating, selecting, implementing and using the onboard systems – so they can make the most informed decisions for their business.
"We act as a group of trusted advisors to our customers," said Thompson. "We keep our fingers on the pulse of what's new and helpful in the market that best fit our customers' onboard technology needs."
Thompson's team takes a proactive approach in understanding the customer's goals and then aggregates all of the different technology and information that are available.
Penske goes through each onboard system with the customers while taking a device-neutral approach. Below is a list of some telematics and related onboard technology features and how they benefit fleets.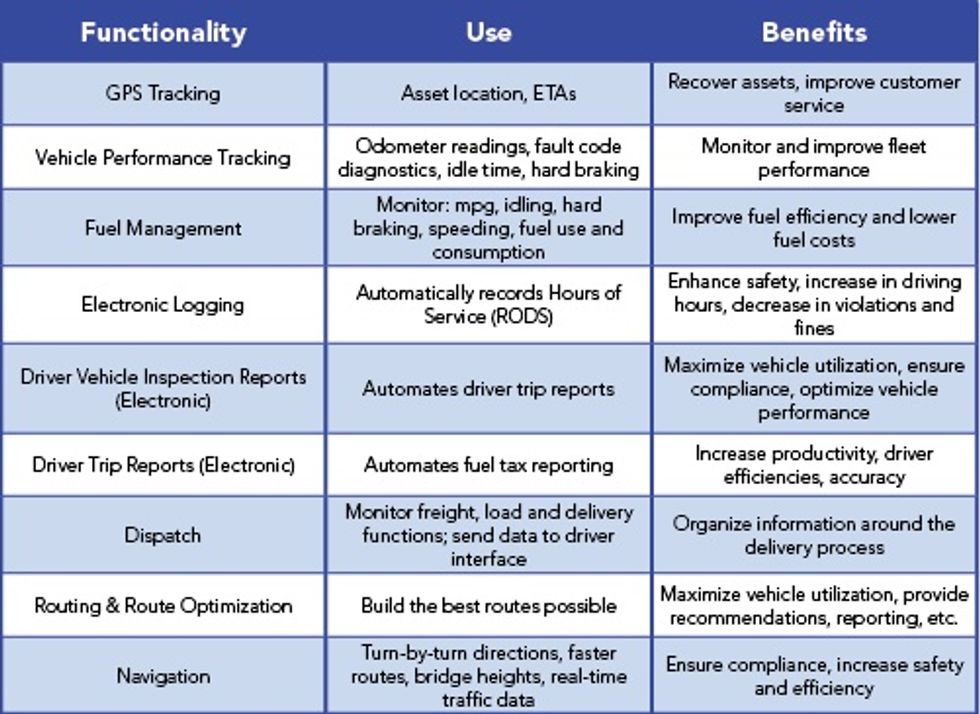 Need Telematics, Onboard Systems or Connected Fleet Advice?
Penske Truck Leasing is once again a Platinum Sponsor for this year's National Private Truck Council (NPTC) Annual Education Management Conference and Exhibition April 29 to May 1, in Cincinnati.
Penske experts will exhibit in NPTC booth 400 and showcase the company's full range of capabilities for truck fleets including: full-service leasing, commercial truck rentals, connected fleet technology solutions, preventive maintenance, remote diagnostics, mobile apps, and more.
By Chris Abruzzo