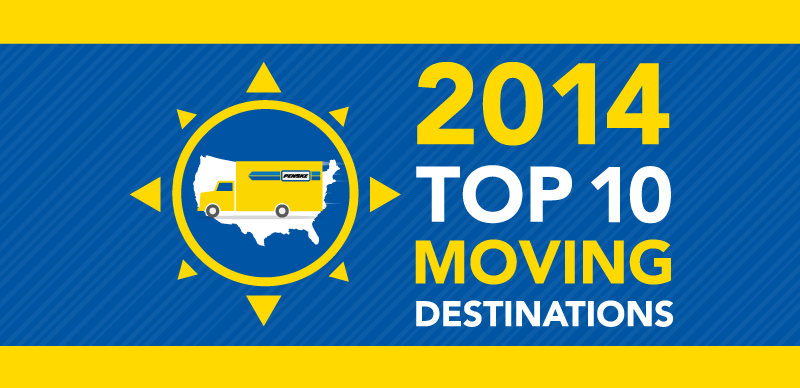 America is on the move, folks, and it may not be where you would expect. According to data compiled by Penske Truck Rental, do-it-yourself movers continue to migrate to the warm and sunny areas of the Southeast and Southwest. Over the last five years, Penske Truck Rental's Top 10 Moving Destinations list consistently finds Atlanta at the top. This year is no exception. Where is everyone else going? Read on to find out.
Penske Truck Rental 2014 Top Moving Destinations*
Over the spring and summer people have sent us hundreds of great photos of Penske trucks in scenic locations across North America for our monthly photo sweepstakes. But, this collection of stunning photos took the idea of "taking the scenic route" in your Penske truck to new heights.
According to a Colorado Department of Transportationpress release starting September 1, all commercial vehicles traveling on I-70 between milepost 133 (Edwards exit) and milepost 259 (Morrison exit) must carry sufficient chains to be in compliance with the Colorado chain law. The law is in place to help ensure commercial vehicles can drive safely in the region's snowy conditions.
Loading posts...