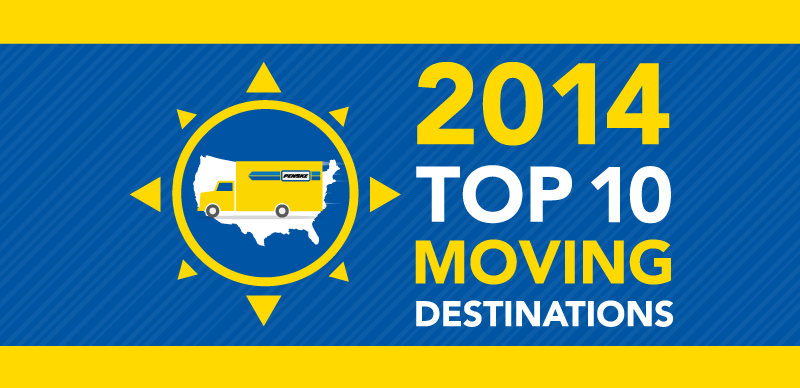 America is on the move, folks, and it may not be where you would expect. According to data compiled by Penske Truck Rental, do-it-yourself movers continue to migrate to the warm and sunny areas of the Southeast and Southwest. Over the last five years, Penske Truck Rental's Top 10 Moving Destinations list consistently finds Atlanta at the top. This year is no exception. Where is everyone else going? Read on to find out.
Penske Truck Rental 2014 Top Moving Destinations*
Penske Used Trucks has opened a commercial truck dealership in Phoenix. Used light-, medium- and heavy-duty trucks, trailers and related equipment will be sold from this 2.3 acre facility, at 2219 South 2nd Place. The center is open 8 a.m. to 5 p.m., Monday through Friday. For local sales inquiries call 1-855-527-2320.