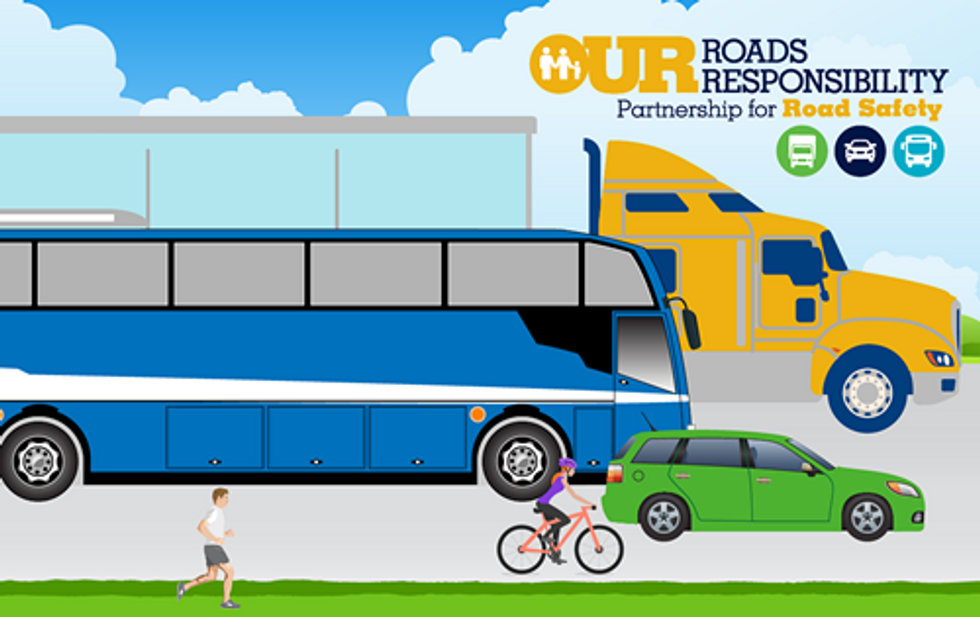 Say Yes to Safely Navigating the "No-Zone"
Sun-kissed summer days may seem like the perfect time for a day trip or a cross-country move, yet better weather can lead to challenging driving conditions as you share the road with many more drivers.
---
With passenger vehicles rubbing shoulders with large commercial trucks, drivers are advised to take extra care when maneuvering around larger vehicles to avoid areas known as blind spots.
The Federal Motor Carrier Safety Administration (FMCSA) has provided some safety tips to help drivers stay safe when driving in those blind spots, an area dubbed the "No-Zone."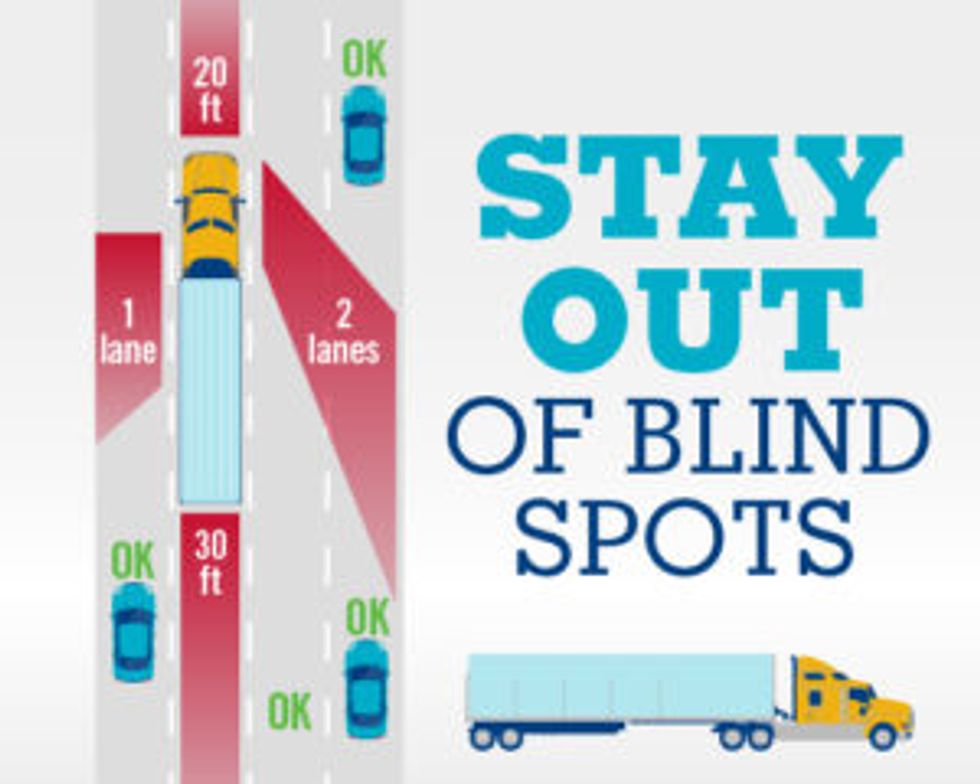 Where are blind spots and how can you avoid them?
On large trucks and busses, blind spots are found around the front, back and sides of the vehicle – areas not captured on a truck's side mirror.
Remember, commercial trucks do not have rear-view mirrors, so if you can't see the driver in a truck's side mirror, you should assume that they can't see you.
If you find yourself in a blind spot, slow down or speed up so you can get ahead of the truck or bus to stay visible. Also, be careful with merging near a larger vehicle in order to avoid the blind spot.
The same rules apply when passing.
The FMCSA advises drivers to make sure you can see the driver in the mirror before passing. After you signal and move over to the opposite lane, make sure you speed up to pass the truck, so you are not caught in the blind spot.
Avoid passing on a downgrade because those heavier vehicles can pick up speed.
When you are the one being passed, stay to the right and slow down slightly. This gives the driver room to pass safely and gets you out of the blind spot quicker. Allow for plenty of space for trucks and buses to merge in front of you when coming off ramps or changing lanes.
Expect large trucks and buses to make wide turns.
Trucks and busses need more room to make turns.
They swing wide and can begin their turn in the middle lane, so it is important to avoid the temptation to squeeze by or occupy the space between the vehicle and curb, according to the FMCSA.
As with any challenging driving condition, the FMCSA advises all drivers to pack a healthy dose of patience, remember to wear your seatbelt and avoid distractions so you will remain focused.
Penske Logistics joins with the FMCSA in encouraging drivers to be alert and vigilant on the roadway. Safe driving is a top priority for Penske and its nearly 5,000 professional truck drivers.
"We strive to keep our drivers, our customers and other motorists safe on the highways," said Jason Herr, vice president of safety for Penske Logistics. "We depend on our professional truck drivers to practice safe-driving skills learned on the job and through on-going training, such as Smith System."
Smith System is the nation's leading provider of collision avoidance driver training, helping drivers see, think and react to driving challenges through classroom and hands-on training. Many drivers credit the training with helping them stay safe on the roadway.
The FMCSA has provided this video with information about blind spots:
By Bernie Mixon