For more than 35 years, the nation has paused on Military Spouse Appreciation Day, held on the Friday before Mother's Day, to pay tribute to the service and sacrifice of the nation's military spouses.
It was the Christmas that almost wasn't.
For military families, deployment signals a call to serve not just for enlisted men and women but also for the spouses and children who love them.
Little boys and girls all over the world can't wait for Christmas morning to arrive, but one non-profit group has been celebrating Christmas early by delivering presents to military families in North Carolina and South Carolina.
As an avid supporter of our U.S. military members, Penske Truck Rental is excited to once again team up with Support Military Spouses. In honor of National Military Spouse Appreciation Day on May 12, the nonprofit organization will use Penske trucks to deliver care packages to military wives and husbands serving on the home front.
In many cases, America's military families function as teams. While service members are deployed to protect our freedoms at home or abroad, their spouses serve in a different way.
Penske helps deliver Christmas care packages to military spouses and children in Fayetteville, North Carolina.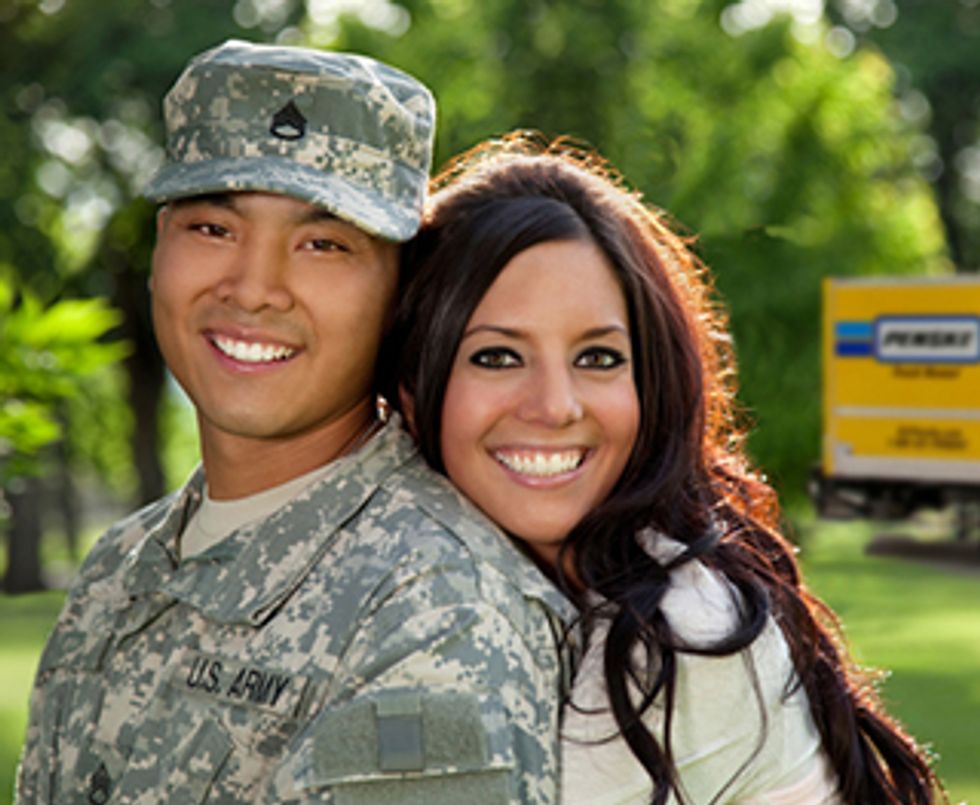 Penske will participate in the first-ever Support Military Spouses' Job Fair from 9 a.m. to 1 p.m. Thursday, Oct. 23, at the Embassy Suites Fayetteville, 4760 Lake Valley Drive, Fayetteville, N.C. The job fair is geared toward military spouses, but the event is open to anyone with a military I.D.
Penske's HR recruiters will be available to discuss available positions, including part-time rental representatives and full-time management trainees, diesel technicians, fueler/washer/vehicle detailers, and fleet maintenance leadership positions.
Penske recently joined Support Military Spouses and dozens of other organizations to honor spouses on Military Spouse Appreciation Day May 9 at the Shoeboxes for Military Spouses event at Cross Creek Mall, Fayetteville, North Carolina. More than 1,200 military spouses received gift boxes filled with thank you letters from children and gifts.
Penske Truck Rental was one of the sponsors of Support Military Spouses'Shoebox for Military Spouses event May 9 at the Crown Center Arena, Fayetteville, N.C. Other sponsors of the event included Walmart and Chick-fil-A. More than 1,200 military spouses in the Fayetteville area received shoeboxes filled with letters of encouragement written by children and adults, and gift items such as shower gels, lotions, and jewelry.
Loading posts...