Penske Truck Leasing recently held a dedication ceremony at Universal Technical Institute (UTI) in Exton, Pennsylvania, as the company branded its Learning Resource Center, the school's main hub for technology and collaboration, along with the adjacent hallway.
The center provides UTI students with access to education materials, resources, and services to help them succeed in a variety of programs, including a hands-on Diesel Technology program which blends hands-on lab application with online instructor-led training.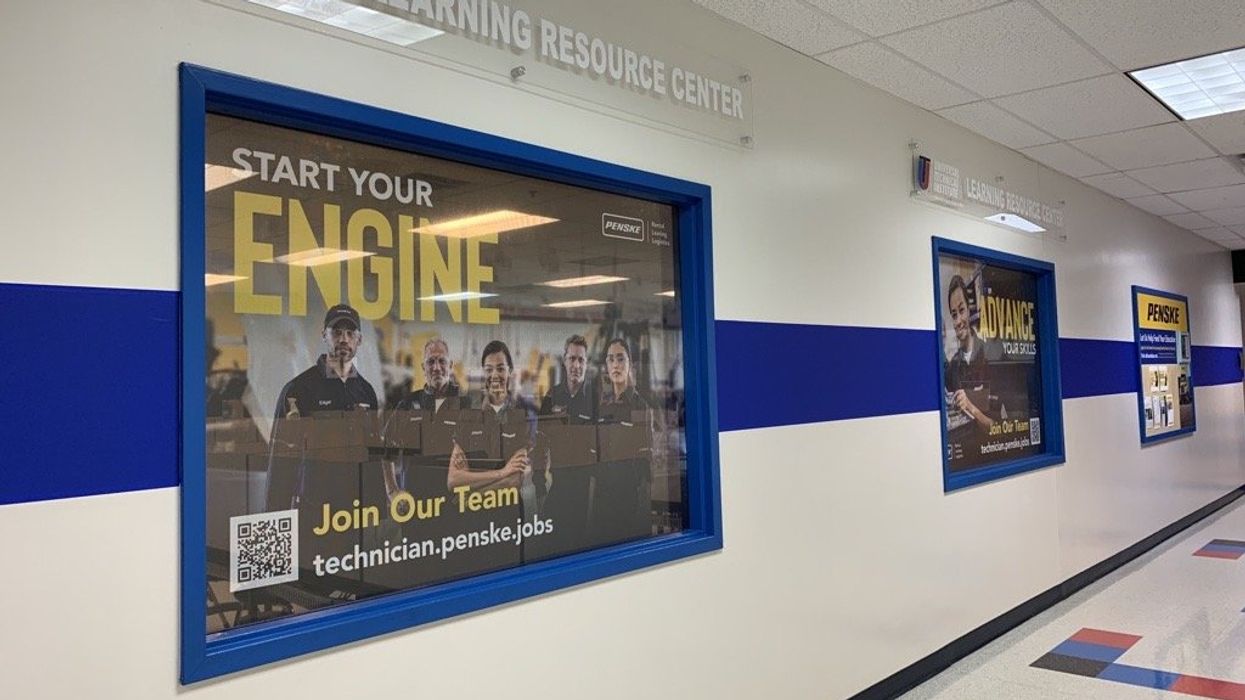 Penske works with leading technical schools, and related organizations such as SkillsUSA and the TechForce Foundation, to meet its growing demand for diesel technicians. The Diesel Mechanic program at UTI Exton provides in-demand skills needed for the transportation industry, introducing students to various topics such as vehicle and engine systems, industry certifications and career opportunities in the industry. Over the past ten years, Penske has hired more than 3,285 UTI graduates nationally.
"In dedicating UTI's Learning Resource Center, we showcase our support of them training the next generation of diesel technicians," said Brian Borgoyn, Penske Truck Leasing area vice president of the mid-Atlantic. "We recognize the value of UTI students and its graduates, not only do they have the technical skills to work on our vehicles; they are also trained to think beyond the classroom. They represent a vital talent pipeline for our company – nationwide."
Penske Truck Leasing operates and maintains one of the industry's largest fleets with its truck maintenance technician workforce comprising about 10,400 of the company's 42,400-plus associates. Visit Penske's career sites: https://technician.penske.jobs and https://penske.jobs/body-shop/ to learn more about diesel and body shop technician careers and to apply for openings across North America.