The current state of the third-party logistics market is strong, and providers anticipate future growth potential as well as continued collaborative and positive relationships with shippers, industry analysts said this week during the Council for Supply Chain Management's Annual Global Conference in San Diego.
Dr. Robert Lieb, professor of supply chain management at Northeastern University and the author of the 22nd Annual Surveys of Third-Party Logistics Provider CEOs, which was sponsored by Penske Logistics, said more than 80 percent of the companies taking part in the survey were profitable in 2014, and North American providers forecast three-year revenue growth of nearly 8 percent.
Lieb was among several industry experts presenting research findings during the annual event. The findings from his report analyze responses from 30 major 3PL CEOs across North America, Europe and Asia-Pacific whose companies generated more than $40 billion in revenue in 2014.
Dr. John Langley, professor at Pennsylvania State University, said today's 3PL providers and shippers are becoming more proficient at what they do, individually as well as together, which is improving the quality of their relationships.
Langley, author of the 20th Annual Third-Party Logistics Study: The State of Logistics Outsourcing, said both parties—93 percent of shippers and 94 percent of 3PL providers—reported that their relationships are successful and that their work is yielding positive results.
Marc Althen, president of Penske Logistics, said the logistics industry experienced one of its best years in 2014, and 2015 is on track to be a good year as well.
"The 3PL industry continues to deliver value, savings and efficiencies by collaborating closely with customers and adjusting to rapidly changing economic conditions, business challenges such as capacity and talent shortages, as well as consumer online shopping needs that demand new and agile supply chain and fulfillment models," he said.
The 20 th Annual Third-Party Logistics Study report, which is based on responses from more than 260 shippers and logistics service providers in North America, Europe, Asia-Pacific, Latin America and other regions and was sponsored by Penske Logistics, found that 70 percent of shippers and 85 percent of 3PL providers said the use of 3PL services has contributed to overall logistics cost reductions.
Moreover, 83 percent of shippers and 94 percent of 3PL providers said the use of 3PLs has contributed to improved customer service. Langley, of Penn State, said the majority of both groups—75 percent of shippers and 88 percent of 3PL providers—said 3PLs offer new and innovative ways to improve logistics effectiveness.
Continuing Growth of E-Commerce
For many that innovation is particularly evident in the final mile, which is an area of firece competition within the overall portfolio of logistics services. The latest innovations are driven, in part, by the growth in e-commerce.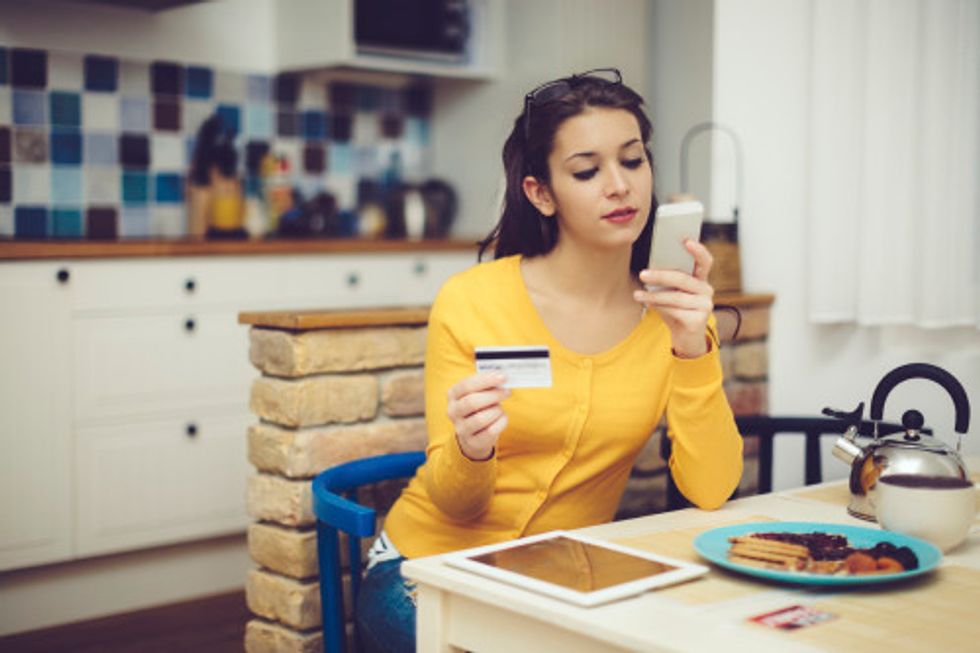 One-third of CEOs participating in the 22 nd Annual Surveys of Third-Party Logistics Provider CEOs said they saw significant changes in the e-commerce marketplace in the past year. Lieb said North American and European CEOs reported that Amazon has had a particularly significant impact on supply chains and e-commerce in their regions.
"The company's market dominance and huge popularity with customers creates a great opportunity for 3PLs to assist Amazon, and ensure customers get the goods they need – especially during peak e-commerce seasons," Lieb, from Northeastern University, said.
On average, Lieb reported, e-commerce now accounts for nearly 12 percent of North American 3PLs' revenue, and CEOs predict it will increase to just over 20 percent in three years. E-commerce revenues account for about 5.33 percent of European respondent revenues, and that percentage has been projected to grow to 9 percent in three years.
Technology is playing a crucial role in the final-mile innovations while also improving operations within the supply chain.
Langley reported that 60 percent of respondents are using technology to increase visibility within orders, shipments and inventory; 40 percent are using it for planning within transportation management and 48 percent are using it for scheduling within transportation management.
Logistics providers are also utilizing technology to choose the most profitable and efficient shipping lanes and modes.
Increasing Competition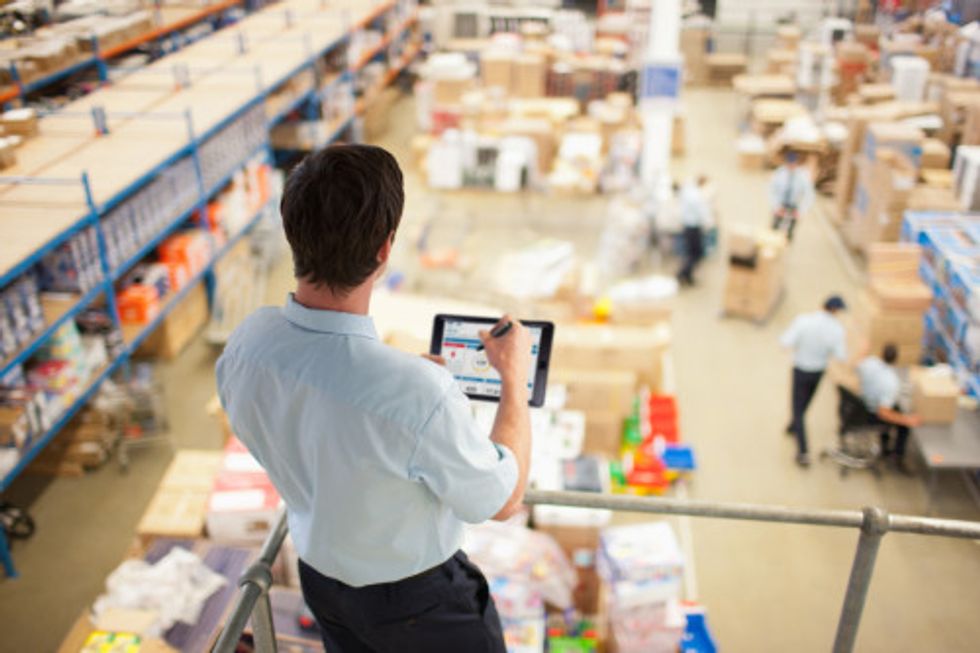 Competition within the logistics industry is ramping up due to tightened capacity along with increased consolidation within the supply chain arena that has resulted in fewer partners for 3PLs and increased prices.
Since early 2014 there have been ten major acquisitions by 3PLs totaling $18 billion, leading to a significant restructuring of the industry in many markets. Not only will this require substantial effort on behalf of those 3PLs to integrate operations post-acquisition, it could result in brand confusion in the marketplace, Lieb said.
Penske acquired Transfreight North America earlier this year.
The changing landscape is altering how 3PLs and shippers work together. The majority of respondents in the 20 th Annual Third-Party Logistics Study—44 percent—have enhanced relationships to guarantee shipping lanes and on-time shipments, 40 percent have increased rates, and 29 percent said assets have not been available to move shipments when needed.
Similarly, 29 percent have engaged with a larger number of 3PLs to get access to gain capacity.
"The spirit of collaboration with 3PLs and shippers has led to increased efficiencies in the supply chain," said Bob Daymon, vice president of transportation management for Penske Logistics. "Enhanced relationships with shippers results in operational costs savings and ensures reliable coverage and better rates."
As the logistics landscape continues to respond to more freight, capacity and regulatory issues, as well as increasingly demanding customers and consumers, the industry is more focused than ever on innovation.
To meet increasing customer requirements, 58 percent of respondents said they are investing in new capabilities for themselves, 40 percent said they are leveraging new capabilities from other companies in different industries, and 15 percent said they are leveraging new capabilities from competitors.
"These factors should create an interesting competitive environment, spurring significant changes to the 3PL business model," said Shanton Wilcox, vice president and North America logistics and fulfillment lead at Capgemini Consulting. "Social, crowd-sourcing and flexible fulfillment will converge to create opportunities for alternative logistics service providers."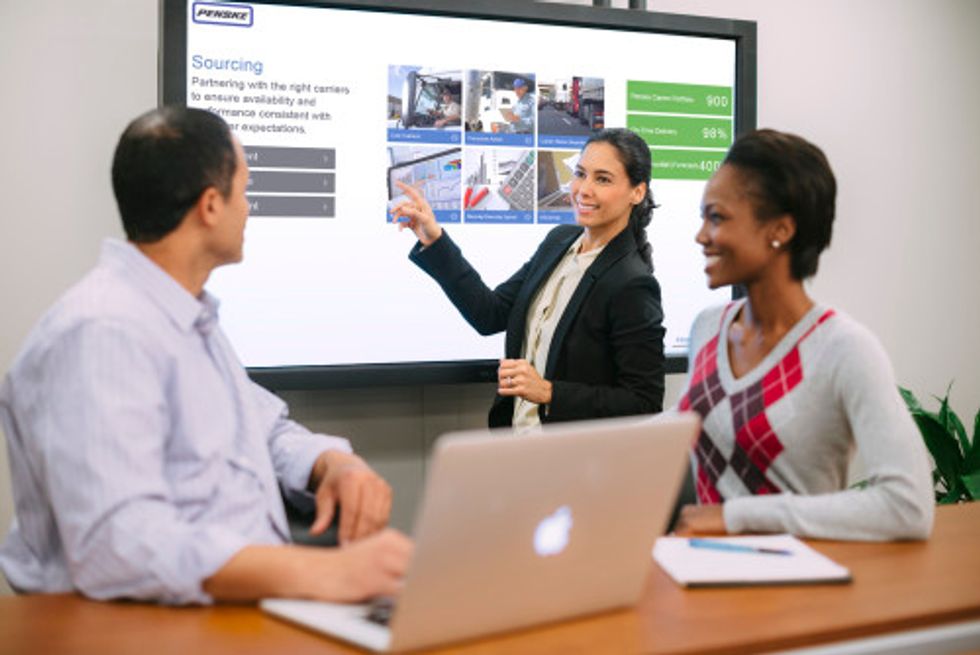 The Worsening Labor Shortage
The logistics industry is facing an unprecedented labor shortage, and the driver shortage remains a concern, both within North America and abroad. Twenty-six percent of North American CEOs and 60 percent of Asia-Pacific CEOs cited the worsening driver shortage as a key challenge for the global 3PL market.
In North America, the American Trucking Associations estimates a driver shortage of 35,000 to 40,000 in 2015, and that number jumps to 240,000 in 2020.
Additionally, CEOs said they believe an inflexible workforce, regulatory requirements, changing market conditions, increased costs for technology upgrades and capacity constraints will affect the global 3PL industry over the next several years.
Langley reported that more than half of shippers—52 percent— feel they can rely on their 3PLs to address the labor shortage's affect on their business. However, 79 percent of 3PLs feel they are unprepared for the labor shortage's impact on their supply chain.
To meet customer expectations, they will need to ramp up their efforts to attract and retain employees, increasing their focus on training, workforce agility and employer branding. In addition, automation, both within the warehouse and on the road, could help lessen the impact of a workforce shortage.
"The employee skill sets and traits that logistics companies need are shifting as new technologies and distribution approaches transform the industry," said Neil Collins, global leader of logistics, distribution and transportation for Korn Ferry. "Simultaneously, wage issues and job alternatives that didn't exist a few years ago have increased competition for talent."
By "Move Ahead" Staff