Penske Truck Leasing recently announced the top five finishers of its 2023 National Tech Showdown competition. The companywide, voluntary event was designed to test, sharpen and evaluate Penske's fleet maintenance associates on the mastery of skills required to maintain today's increasingly complex commercial trucks.
Over 1,600 Penske technicians and customer service representatives (CSRs) competed in the two-tiered event, which included timed, hands-on and written assessments. The PM Plus competition – to test the preventive maintenance and brakes skills of tech III level associates and CSRs – was held February through May at the district and area levels with 552 competitors companywide. The Tech Pro competition – to showcase larger exhaust stream management and brakes skills – featured 1,071 Penske tech I and tech II level associates, with the top 16 receiving invites to the National Tech Showdown finals held June 8, 2023, at Team Penske's racing headquarters in Mooresville, North Carolina.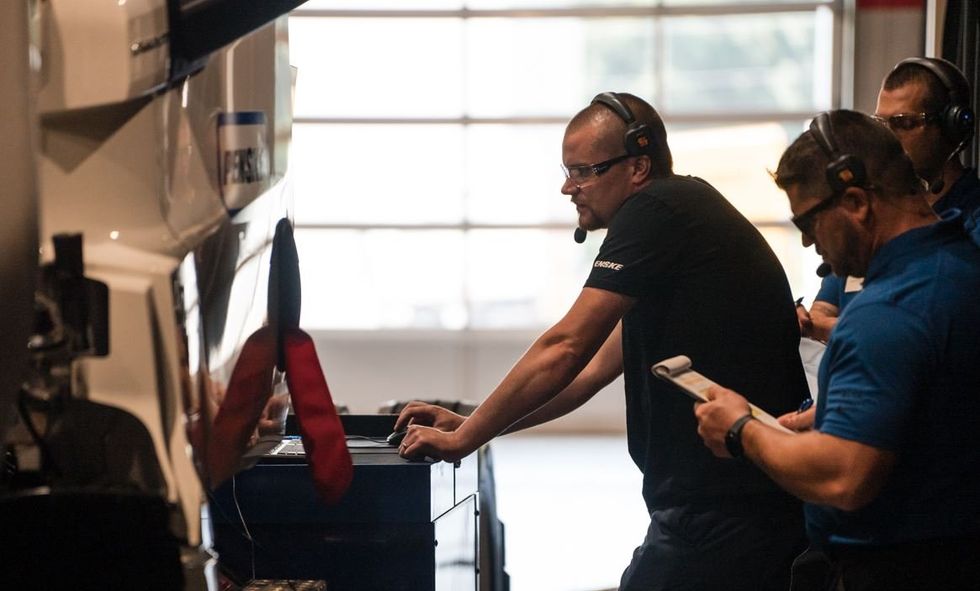 "The success of the top five finishers in the National Tech Showdown competition really demonstrates their professionalism and ongoing commitment to their skills and trade. These technicians have showcased their expertise, adaptability, and problem-solving skills, propelling them to the forefront of this fiercely contested event," said Holly Gerke, vice president of maintenance development and technical training for Penske Truck Leasing. "The competition is a testament to the effectiveness of our programs that enable Penske's technicians to progress and grow with training throughout their careers and to navigate complex challenges with precision and expertise."
Penske Truck Leasing's National Tech Showdown Top Five Finishers
1.Tommy Bass, Tech 1, Louisiana
2.Conner Fletcher, Tech 1, Tennessee
3.Ryan Sutherland, Tech 1, Wisconsin
4.Stephen "Todd" Wilcox, Tech 1, Alabama
5.Emmett Matulis, Jr., Lead Tech 1, Connecticut
Penske Truck Leasing is a leading provider of fleet maintenance solutions across North America. The company's fleet maintenance workforce spans more than 10,900 associates dedicated to keeping the world moving forward. Visit Penske's career site: https://technician.penske.jobs/ to learn more about technician careers.
By: "Move Ahead" Staff