In successful third-party logistics (3PL)-shipper relationships, both parties work together as strategic partners, sharing data and implementing the technology and processes that achieve results. Relationships have become even more valuable as both costs and shippers' expectations increase.
"A good 3PL is not looking for a short-term windfall. They want a collaborative, long-term relationship with a shipper that is good for both parties," said Andy Moses, senior vice president of global products for Penske Logistics.
Moses added that 3PLs are often able to collaborate with their customers to achieve results faster than shippers could on their own. Moses made his remarks during the webinar Vision to Reality: 3PLs as Strategic Supply Chain. He presented along with Todd Johnson, global vice president, 3PL business unit for JDA Software.
The 2016 20th Annual Third-Party Logistics Study, which is produced by Capgemini Consulting, Penn State University, Penske Logistics and Korn/Ferry International, reported that gainsharing and collaboration are a priority for supply chain partners. The majority of shippers taking part in the study—75 percent—said 3PLs provide new and innovative ways to improve logistics effectiveness; 70 percent said 3PLs contribute to reducing overall logistics costs; and 83 percent of shippers said 3PLs contributed to improving service to their customers.
"In this year's study it was loud and clear on the importance of information sharing," Moses said. He added that relationships develop and evolve over time to become more and more encompassing and beneficial. In the best relationships, shippers and providers work together on solutions and no one can figure out who works for whom, he said.
The Significance of Technology
In today's environment, 3PLs are essentially manufacturers of data and of the right processes, Moses said. To achieve results, 3PLs are employing the latest technology and marrying that with process excellence along with people who are cross-trained and have knowledge of multiple industries.
Johnson said technology is a key enabler in successful 3PL/shipper relationships, but the "IT Gap"—the difference between what shippers feel is important and their providers' current IT capabilities—remains, according to the 2016 3PL Study. "3PLs are continuing to increase their system capabilities, but at the same time the expectations and needs of the market are increasing at a pretty rapid pace," Johnson said.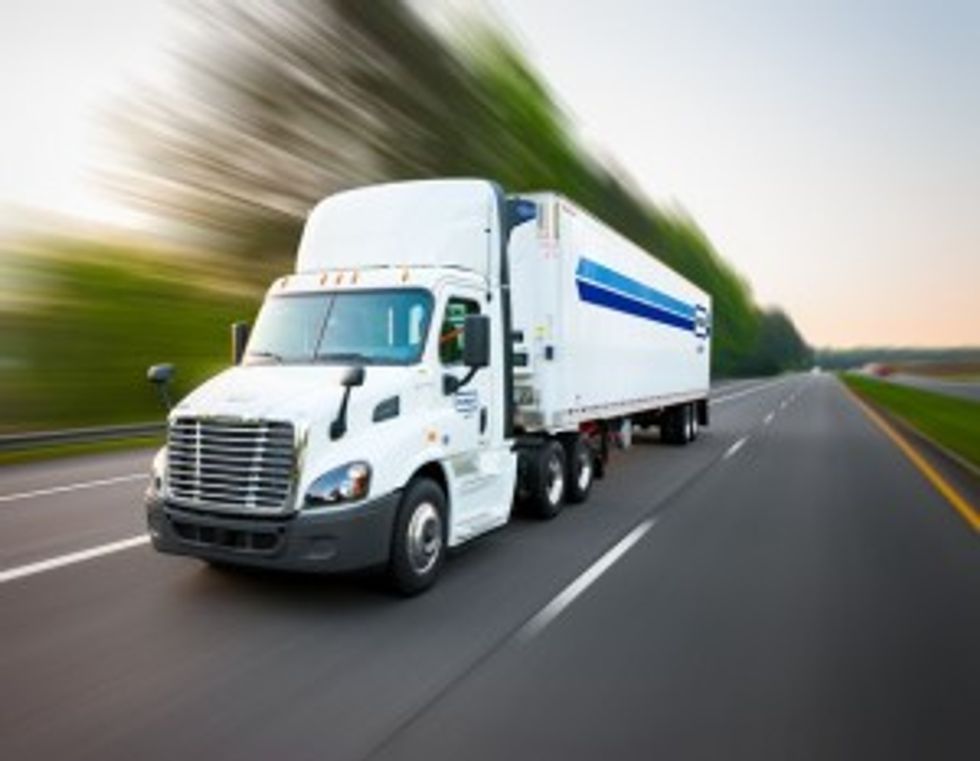 Moses said the stakes are high for 3PLs on the technology front and the ability to make an impact with the right systems is significant. For example, data is key to driving costs out of networks, and network optimization and transportation management, which are all fueled by information, are key elements in managing expenses. Capturing, monitoring and utilizing data allows Penske to examine trade-offs in transportation and distribution costs and also make facility recommendations.
Shippers have a greater expectation of transparency than they have in the past and want the convenience of accessing information in a number of different ways, which has led Penske to invest in systems that are updated in real time. "Your customers want access to look into a system moment by moment. They want alerts pushed to a mobile phone. It creates a different type of environment in which you have to operate," Moses said.
Changes to the Supply Chain
Data and processes have become even more important given the e-commerce megatrend. Consumer demand has driven fundamental changes in how the supply chain needs to be constructed and how it is adapting.
"It is moving from a pallet-in, pallet-out environment to a much higher volume of transactions, and a higher amount of parcels and smaller packages," Johnson said, adding that the shift can be a challenge, as many systems weren't built to handle inventory in that way, creating opportunities for 3PLs to provide additional value in the supply chain.
Moses said time compressions are continuing to take place, with both shippers and consumers expecting products to move even faster. "There is also increasing segmentation in the supply chain with the result of e-commerce," he said. "Shippers have to organize multiple unique supply chains within their organizations to cater successfully to these different channels while attempting to leverage some common back-end resources."
Increasingly, shippers want 3PLs with a broad set of capabilities, including a more global, unified platform along with the increased technology understanding, which allows them to develop more strategic partnerships with fewer providers, Johnson said.
Both Moses and Johnson said that overall, long-term opportunities within the supply chain exist. The 3PL industry is growing and will continue to grow. The 2016 3PL Study reported a combined annual growth rate of 4.3 percent over several years. "Every year the dollars and services outsourced to 3PLs seems to grow by $6 or $8 billion," Moses said.
By "Move Ahead" Staff